Excellence Certificate Template For Google Docs & Word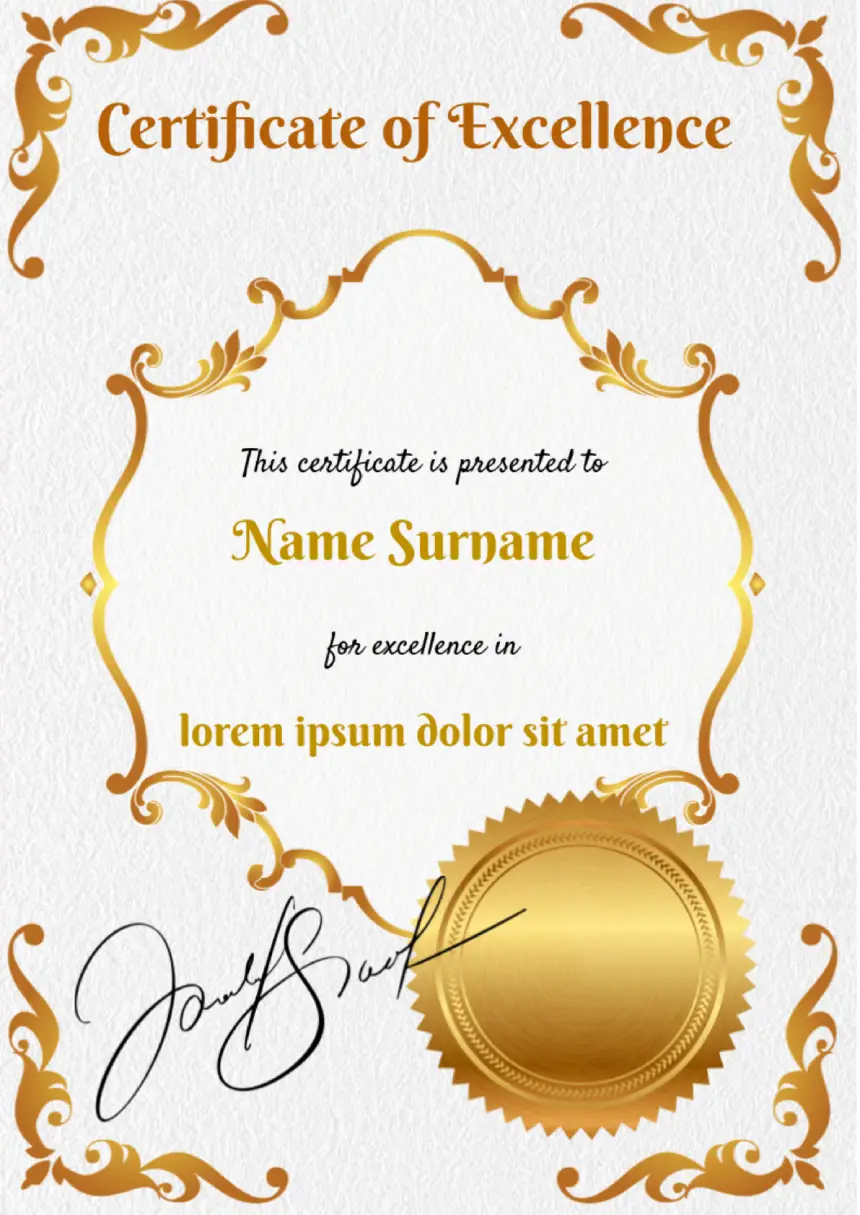 The reward system is an important social mechanism for stimulating professional activity of the employees. The managers emphasize the importance of reward strategy in an organization. However, the employees from the HR department can face a variety of types of awards, their hierarchy, a large number of regulations governing award work, numerous requirements for paperwork and established practice when starting the preparation of a set of award documents for the first time. The use of templates for Google Docs for the development of certificates can solve this issue.
The templates already have:
Necessary structure
Generally accepted format
Well-thought-out format
A reward is a form of moral encouragement. The main purpose of the reward work implies the demonstration of the motivation for the employees to perform their duties at the highest level. The template for Google Docs needed to create the excellence certificate can become a great surprise and motivation for any employee.
For employees in the sales department, contact center, technical support or installers, most managers actively use material motivation tied to various work parameters. But at the same time, problems continue to arise in the work related to the lack of motivation of employees and staff turnover. In this case, the use of the certificates of excellence can turn into the best way to show appreciation for a job well done.
You can share this data with your colleagues and friends to help them. They will be very grateful for this kind of support providing them with a chance to avoid a wide range of the issues caused by the need to perform routine tasks. Just use your chance to improve the working process without the need to invers additional financial resources. You can achieve the goals many times faster than before.
freely? - free

freely? - free

freely? - free

Achievement Certificate Template

You will spend minimum time to obtain the results by turning the templates into an integral part of your working agenda aimed at the introduction of the certificate!

freely? - free

Christmas Gift Template

The Christmas gift certificate template for Google Docs can provide you with the chance to develop the universal gift that will meet the expectations of any friend and relative!