Achievement Certificate Template For Google Docs & Word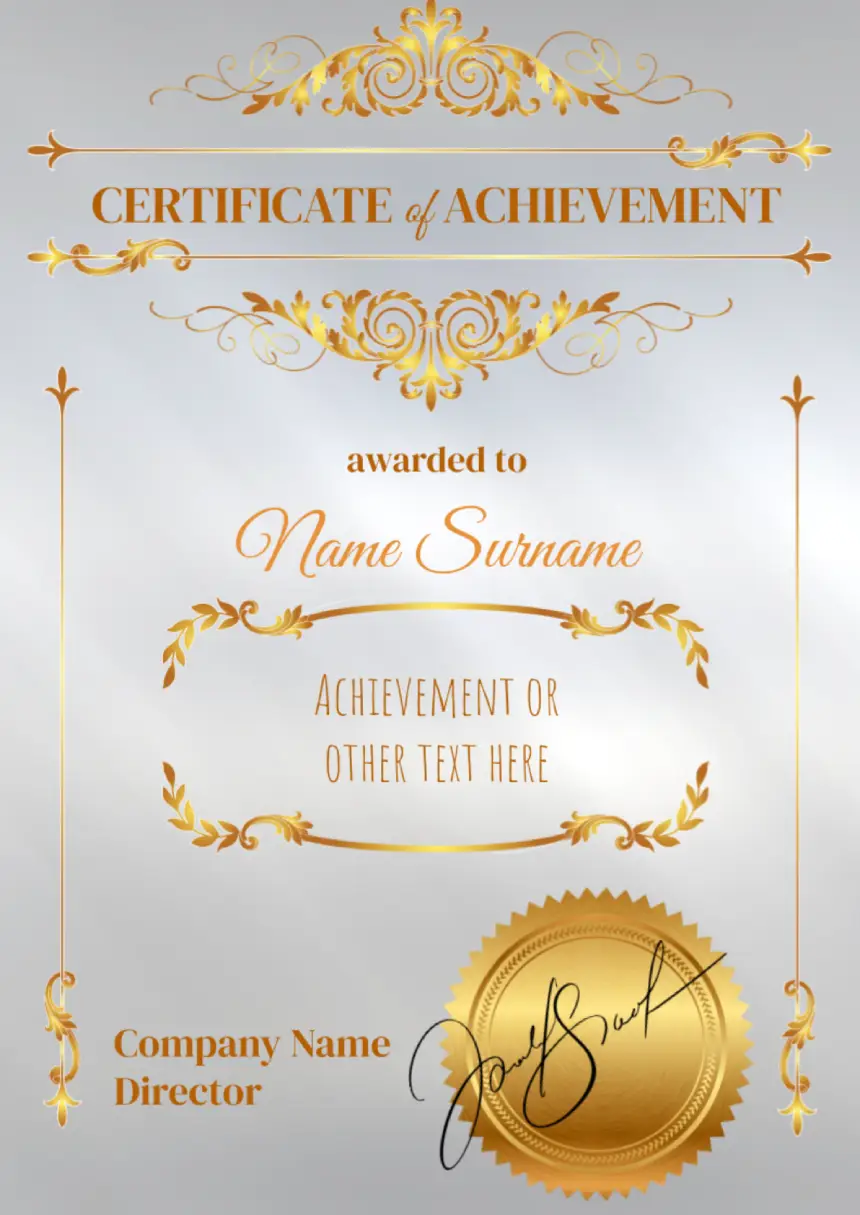 All people make every effort to achieve the desired results in different areas of their activity. They try to find the most effective strategy to complete the professional goals. At the same time, the individuals improve their skills and knowledge to become professional in the specific field.
These individuals can obtain an achievement certificate as confirmation of their high performance. The use of the achievement certificate template for Google Docs can provide an opportunity to develop documents representing a form of moral encouragement. The certificate templates allow you to:
Save time
Avoid financial costs
Optimize working process
The main purpose of the certificates includes the demonstration of the recognition of success of the people performing their work at the highest level. The achievement certificate template for Google Docs does not require the use of the experience in this field to receive this type of the file.
You will spend minimum time to obtain the results by turning the templates into an integral part of your working agenda aimed at the introduction of the certificates. You can find any document in the gallery as the most convenient way to improve the working process. The website will do other tasks for you. You can share this data with your colleagues and friends to help them.
They will express only positive feedback for this kind of help providing them with an ability to complete a wide range of the tasks by avoiding the need to hire outsourcing specialists. You can achieve the goals many times faster than before. Just use your chance to improve the working process without the need to invers additional financial resources.
freely? - free

freely? - free

freely? - free

Christmas Gift Template

The Christmas gift certificate template for Google Docs can provide you with the chance to develop the universal gift that will meet the expectations of any friend and relative!

freely? - free