Christmas Gift Template For Google Docs & Word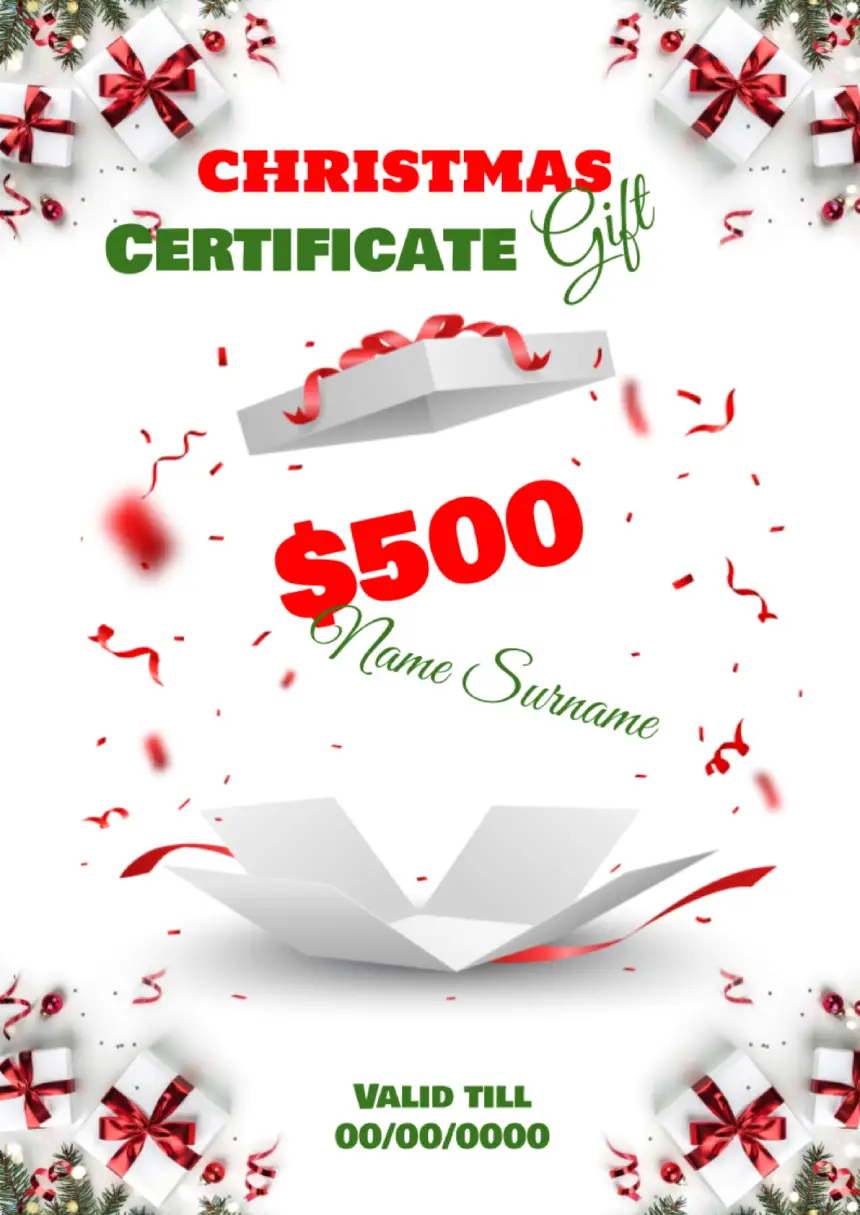 How often have you obtained gifts that you do not understand how to use?! This situation always is a prerequisite for the occurrence of negative feelings and regrets. The nuance is especially significant when the gift costs a lot of money.
At the same time, the individual who gave the present expresses a desire to see how you use it and feel positive emotions. It is the most expected part of the celebration associated with the exchange of gifts for the holidays. The same situation occurs during the Christmas holidays when the relatives and friends want to prepare based on their expectations and the idea about the best gifts.
The Christmas gift certificate template for Google Docs can provide you with the chance to develop the universal gift that will meet the expectations of any friend and relative. They will have an ability to select the present independently. However, they will associate the received positive emotions with you. The certificate templates have such benefits as:
Creative design
Simple algorithms for editing the document
Hints for filling the file
You will spend a minimum time to achieve the necessary result. This kind of exchange will save you from receiving useless gifts. You will never again feel the remorse caused by the desire to return a gift to the store. This method will give all your friends and relatives a chance to enjoy the presents.
The Christmas gift certificate template for Google Docs is a perfect way to achieve these outcomes. You can recommend the online resource to all friends by obtaining their gratitude. Just make your existence easier with such practical and desirable gifts for Christmas as the certificates.
You will also have an ability to see the happy faces of the relatives who can select the desirable gifts by using their certificates. You can become the first person introducing this approach among your friends.
freely? - free

freely? - free

freely? - free

Achievement Certificate Template

You will spend minimum time to obtain the results by turning the templates into an integral part of your working agenda aimed at the introduction of the certificate!

freely? - free