Birth Certeficate Template For Google Docs & Word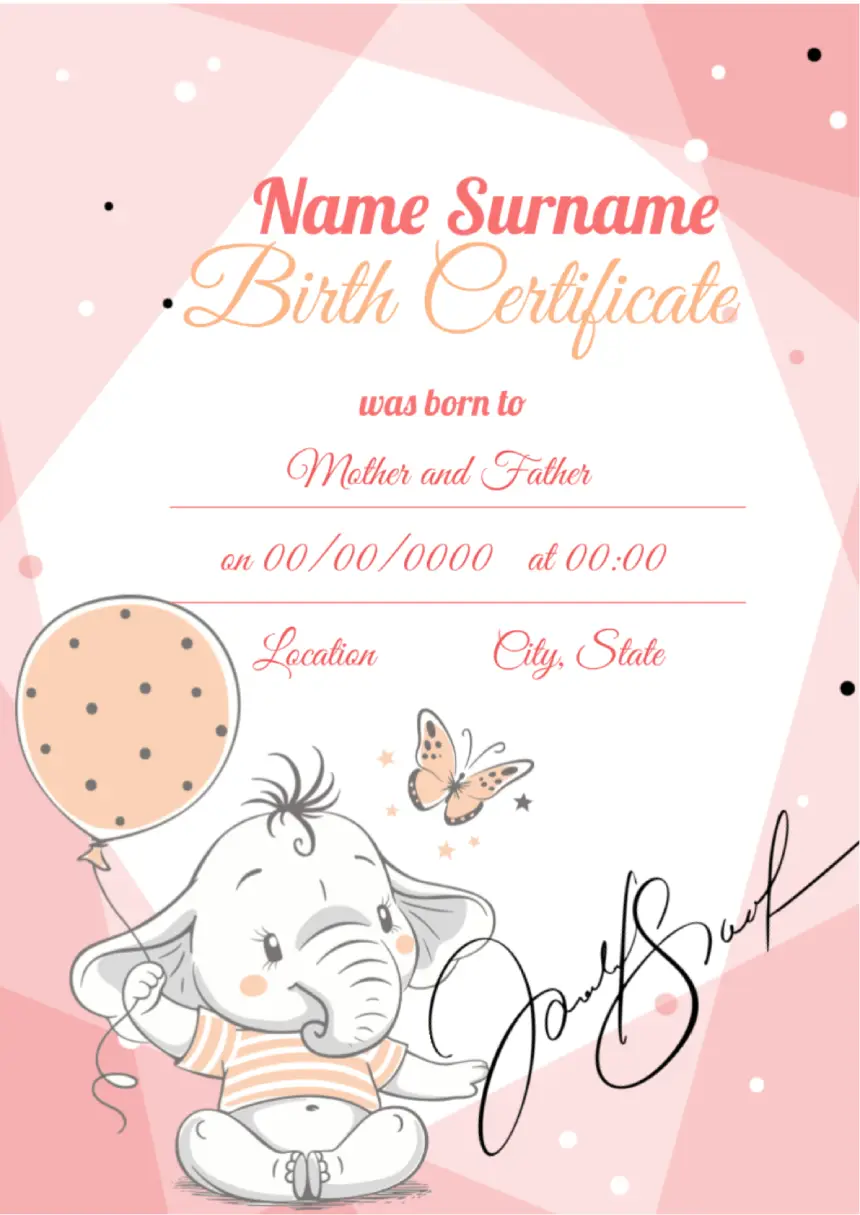 The birth of a child is very much anticipated and a welcome moment. People make every effort to become parents of the babies. In this case, the birth certificate represents a document confirming the birth of a child. As a general rule, authorized state bodies responsible for the issuance of this type of documents.
However, such files can turn into an integral part of the party devoted to the birth of the lovely baby. The certificate templates for Google Docs is the perfect way to create such a document without the presence of any skills and knowledge in this area. the templates include such fields to fill as:
Name
Date of birth
Location
Names of the parents
The birth certificate template for Google Docs already has cute design to reflect the primary mood of this celebration. This file will turn into the reminder of this special event. You can share this document with the relatives and friends to inform them about the important event for your family. you will need no support from other specialists to create it. In this case, you can concentrate on the baby by developing the certificate in a few clicks.
You will enjoy this process by expressing a desire to share the link of the gallery with your friends who will express a desire to have the same documents as a part of the memories of the happiest moments of life. It is your chance to create the album with important family events by adding this certificate to the list of the documents describing the events that change your life. You will turn this approach into a family tradition.
freely? - free

freely? - free

freely? - free

Achievement Certificate Template

You will spend minimum time to obtain the results by turning the templates into an integral part of your working agenda aimed at the introduction of the certificate!

freely? - free

Christmas Gift Template

The Christmas gift certificate template for Google Docs can provide you with the chance to develop the universal gift that will meet the expectations of any friend and relative!