Corporate Letterhead Template For Google Docs & Word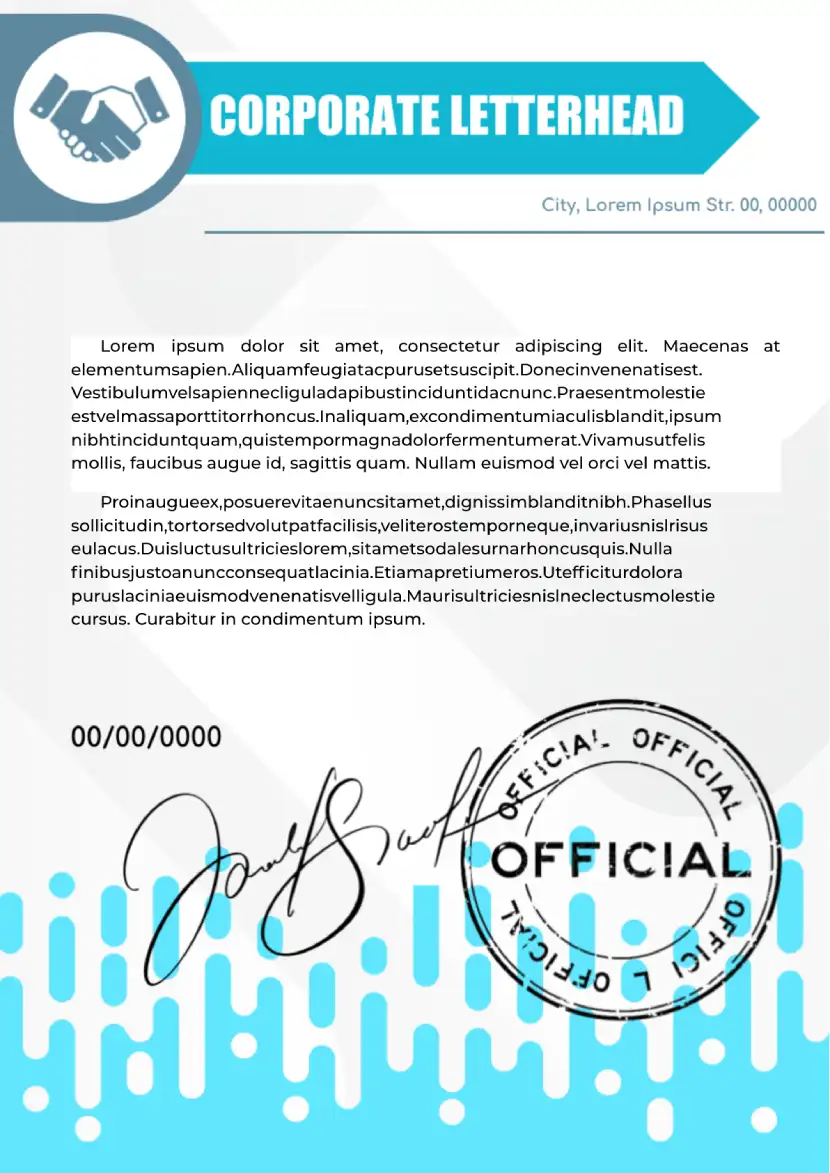 The corporations follow particular methods for exchanging information between the employees and contractors. This technique is a crucial aspect for the emergence of the main approaches to interact during the process of work. The use of the corporate letterheads gives companies an opportunity to confirm their brand identity. This format of communication is a part of the serious approach and authenticity of the appeal.
The introduction of this category of the file implies the use of the specific skills and experience to complete the tasks aimed at meeting the requirements of the branding design of the corporation. The corporate letterhead template for Google Docs can turn into the prerequisite to avoid certain issues by allowing the users to enjoy the benefits of the created structures and styles of the templates. The use letterhead templates for Google Docscan show the individuals such advantages as a chance to:
Save time, effort, money
Obtain perfect corporate letterheads
Introduce any kind of the changes into the files
Cooperate with the colleagues to achieve the desired results
You will get an ability to complete all steps of the process without the support of other specialists. The corporate letterhead template for Google Docs will provide you with a n opportunity to follow any nuances of the corporate design during the development of letterheads. This procedure needs a couple of minutes and a few clicks.
You will have a chance to minimize the time needed to complete this document by focusing on the major tasks. Do not lose your opportunity to intensify the productivity of your labor process by realizing the brand policy of certain corporations through the use of the templates for the creation of all aspects for the company letterhead.
freely? - free

freely? - free

Letterhead Сommunity Service Template

The use of a letterhead community service template for Google Docs provides an opportunity to avoid this issue by having no need to spend additional time to complete the tasks related to the development of letterheads!

freely? - free

Personal Letterhead Template

The use of a personal letterhead template for Google does not require the need to have special skills and knowledge in the area of graphic design and text editing!

freely? - free

Santa Letterhead Template

The process of writing a letter to this magical character represents an integral part of the New Year's routine!