Legal Letterhead Template For Google Docs & Word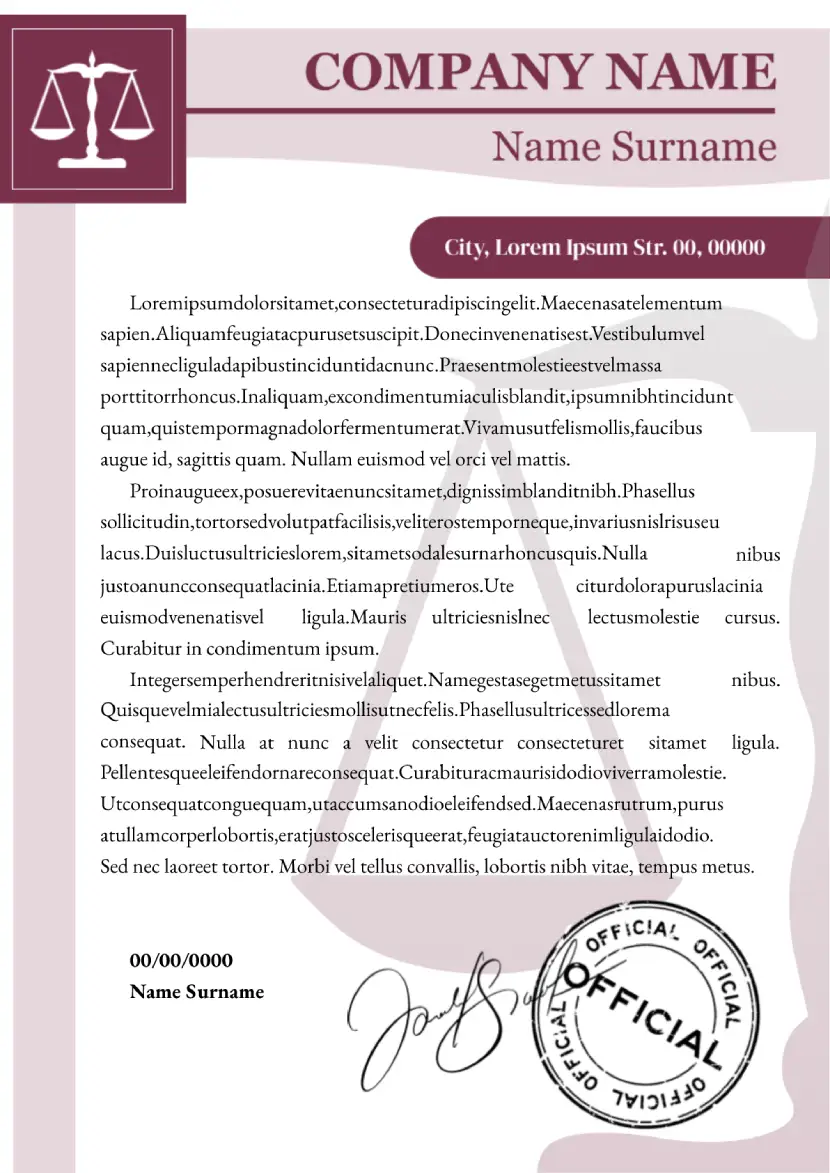 The use of these files have a significant importance for certain kinds of the judicial authorities and legal organizations. Their activity and high level of professionalism provides people with a chance to receive fair problem solving. The interaction with all individuals who should meet the requirement of the generally agreed correspondence.
The use of the template placed on the Google Docs to develop legal letterheads can provide the visitors of the resource with this chance. The individuals should have only the desire to create these documents by meeting their needs. The files include such benefits as:
Well-prepared structures
Official design
A wide range of the options needed for editing
The template developed through the use of the benefits of Google Docs for the creation of legal letterhead can simplify the procedures.
This point is especially significant when it comes to the work of the judicial authorities and legal organizations. They have to make every effort to help people by trying to analyze their problems for the most effective solution.
The templates will give you a chance to complete all tasks without the help of the outsourcing professional by having no necessity to pay them for their services. It is your chance to achieve a new level of certain development through an increase in productivity of the labor procedures.
You will have the ability to organize the process with the help of your colleagues through the introduction of the different types of access to the files. It is your opportunity to set up a working process based on your personal needs. The use of the templates can bring you necessary inspiration to complete certain tasks in the shortest possible time.
Prev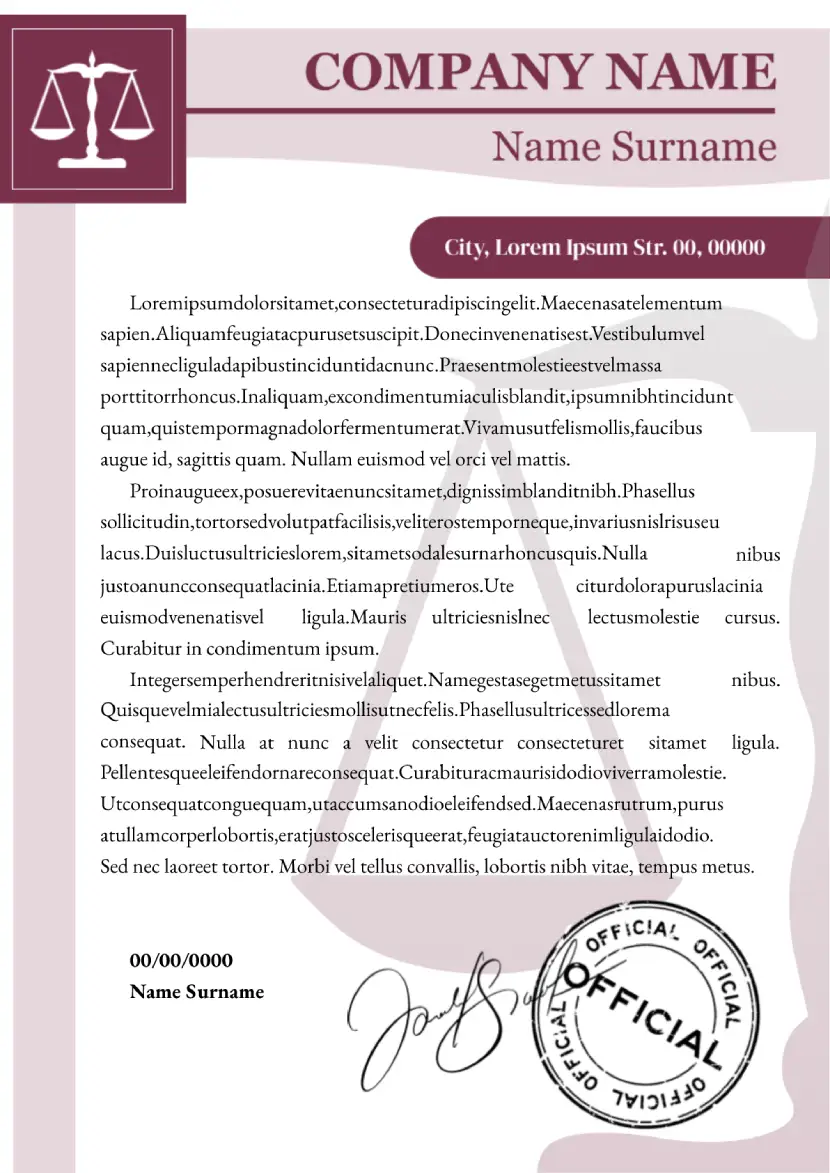 How to edit template in 3 steps?
Step 2

Choose file (in menu)