Personal Letterhead Template For Google Docs & Word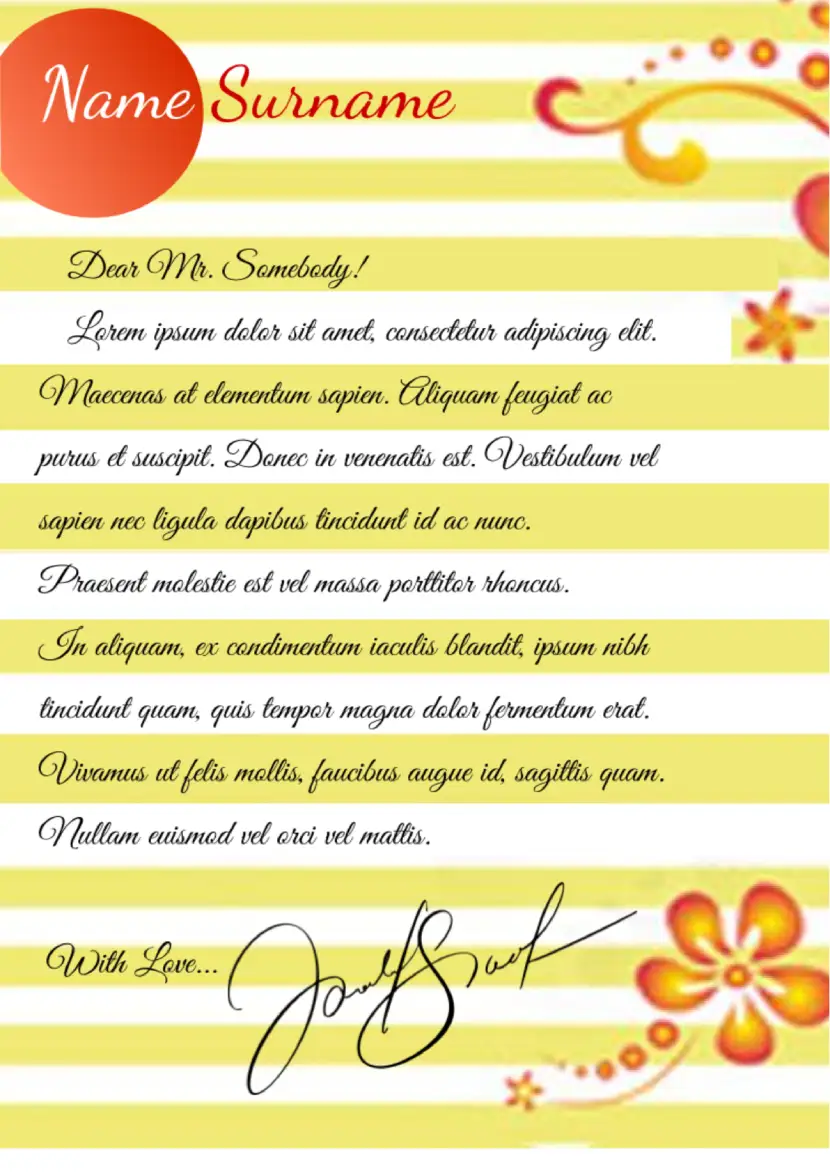 The presence of any kind of business and desire to share the information with other people can turn into a reason for the need to use personal letterheads. This point is especially significant when it comes to people having their personal brand.
In this case, a personal letterhead template for Google Docs can become the most convenient way for the development of such a category of the documents to interact with the individuals. These templates can be useful for the representatives of such professions as:
Freelancers
Influencers
Bloggers
Celebrities
Specialists in any kind of activity
The use of a personal letterhead template for Google does not require the need to have special skills and knowledge in the area of graphic design and text editing. You can have the only desire to obtain this kind of the files. The online resource will do all the work for you.
The gallery with the templates can offer you a wide range of the files by providing you with an opportunity to select the necessary document to meet your needs and expectations. This process will not take a lot of time and effort by giving you a chance to concentrate on other tasks having more significant meaning.
You can share the information about the website with your friends to help them overcome specific difficulties caused by the lack of the knowledge and experience. The use of the letterhead Google Docs templates is the primary way to increase the effectiveness of the working process by getting the desired results.
You will enjoy the procedure by obtaining additional knowledge to improve your professional activity. At the same time, this approach can allow you to achieve personal goals by satisfying your desires aimed at self-realization.
freely? - free

freely? - free

Letterhead Сommunity Service Template

The use of a letterhead community service template for Google Docs provides an opportunity to avoid this issue by having no need to spend additional time to complete the tasks related to the development of letterheads!

freely? - free

Santa Letterhead Template

The process of writing a letter to this magical character represents an integral part of the New Year's routine!

freely? - free

Company Letterhead Template

The company letterhead template for Google Docs is the primary way to save time and financial resources to achieve the desired results.