Business Letterhead Template For Google Docs & Word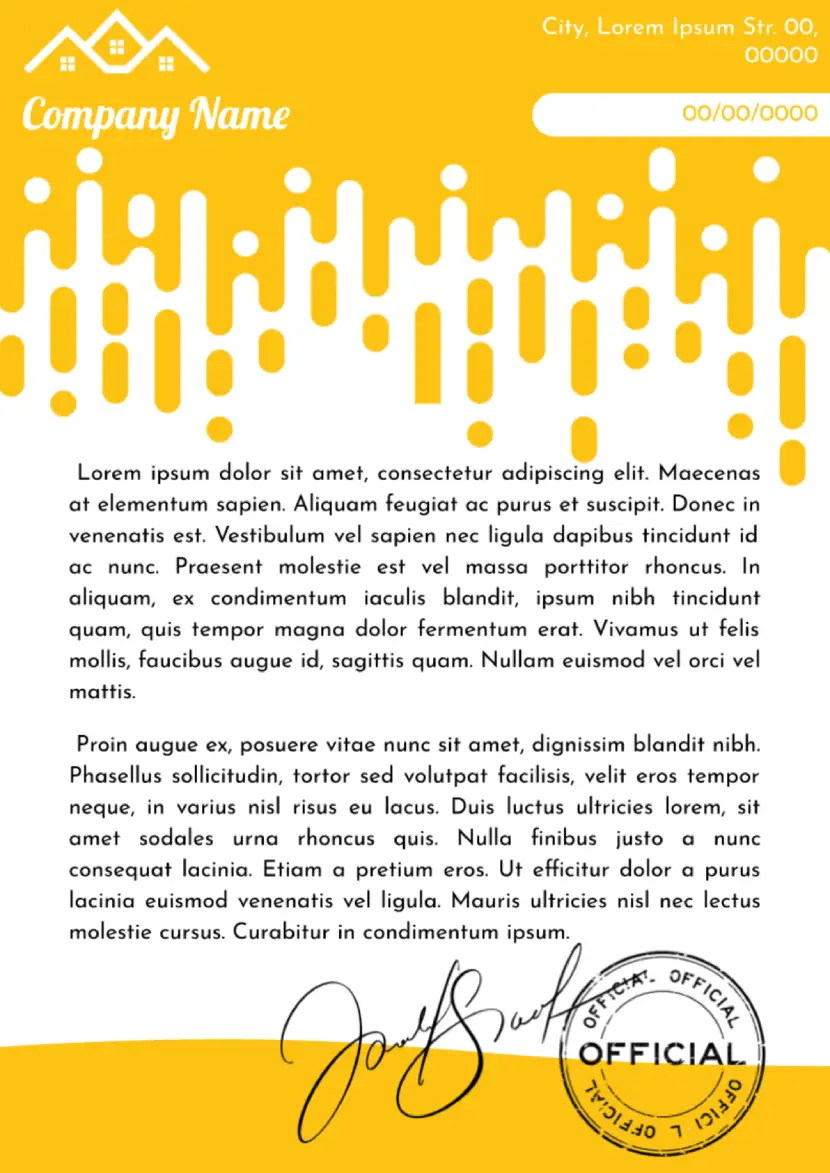 An ability to adhere to the certain approaches for the communication with the clients, employees, and competitors represents a vivid confirmation of the progressive company branding strategy. The documents and files should involve the aspects of the well-thought-out design marked by the presence of logo, design, and approaches for the reflection of the data.
The opportunity to enjoy the business letterhead template for Google Docs can improve this procedure by giving the professionals without the skills an opportunity to perform this assignment. This method can become the main way for the improvement of the labor procedure related to interaction with all participants in business processes. The business letterheads include such fields to fill as:
Nuances of the branding symbols
Main text
Unique design
Name of the company
Contacts
The individuals visiting the website can use any options necessary to introduce innovations into the documents. The business letterhead template for Google Docs represents the crucial method to save money and effort to obtain the results of the high quality. You should not spend your time getting new experience to complete this type of task.
The letterhead Google Docs templates will allow you to eliminate any types of the problems occurred during the creation of business letterhead. You will receive inspiration during this process of routine work. You should not lose your chance to use the advantages of the innovative technologies by helping your friends to find out the benefits of online resources with the templates.
The website supports the users by allowing them to enjoy a wide range of the options for the further creation of the business letterheads. You will not express a desire to work without the templates after their first use.
freely? - free

freely? - free

Letterhead Сommunity Service Template

The use of a letterhead community service template for Google Docs provides an opportunity to avoid this issue by having no need to spend additional time to complete the tasks related to the development of letterheads!

freely? - free

Personal Letterhead Template

The use of a personal letterhead template for Google does not require the need to have special skills and knowledge in the area of graphic design and text editing!

freely? - free

Santa Letterhead Template

The process of writing a letter to this magical character represents an integral part of the New Year's routine!