Road trip itinerary Template For Google Docs & Word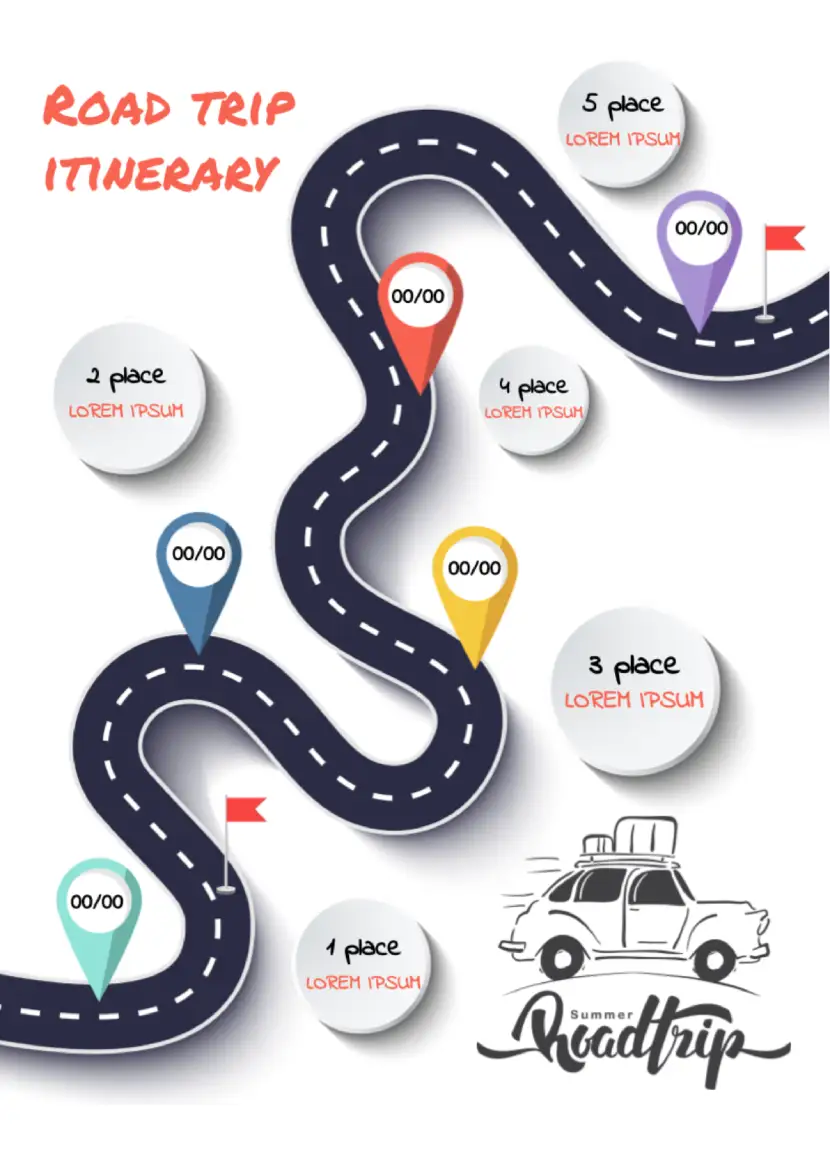 Road trips are the most flexible form of vacation. They can be:
Long
Fast
Action-packed
Relaxed
Planned
Spontaneous
However, where to start? The template for Google Docs to develop road trips itinerary can turn into the best beginning of your trip. You can use them to simplify the process of planning by obtaining great results and desired outcomes. May your journey end where you have long dreamed of visiting. Don't forget to set aside time to mark the path you've traveled and celebrate the beauties you've reached. In this case, you will have a guiding star and an event that is pleasant to wait for.
You should find ways to rent a car cheaply if needed, and research where to stop along the way and what restaurants, gas stations, and attractions are along the route. It is not necessary to plan everything to the smallest detail. The Google Docs itinerary templates are the best way to achieve these goals. You should write down the stops that you can't miss. While you're learning the route details from the previous point, you can make notes about all the interesting places you can drop by along the way.
Don't forget your camera. Planning a road trip can be as tiresome as working. To prevent this from happening, you should pay attention only to the anchor points of the plan: such efforts are enough, and surprises can always be turned into adventures. Sometimes, to see the most incredible places, you need to drive past unremarkable ones for a long, long time. It is better to immediately prepare inwardly for long stretches with the same landscapes. You can also plan to spend the night at a campsite in the middle of such areas to diversify the road.
freely? - free

freely? - free

Event Itinerary Template

This template can simplify the process of the event organization by providing you with an opportunity to follow the steps described in the event itinerary.

freely? - free

Trip Itinerary Template

The trip itinerary template for Google Docs is the perfect tool for visualizing spreadsheets with profitable flight and hotel accommodation deals!

freely? - free

Vacation Itinerary Template

The use of vacation itinerary template for Google Docs allows users to combine information from multiple sources to choose the best hotel and type of transportation to get to their destination!