Recipe Sandwich Template For Google Docs & Word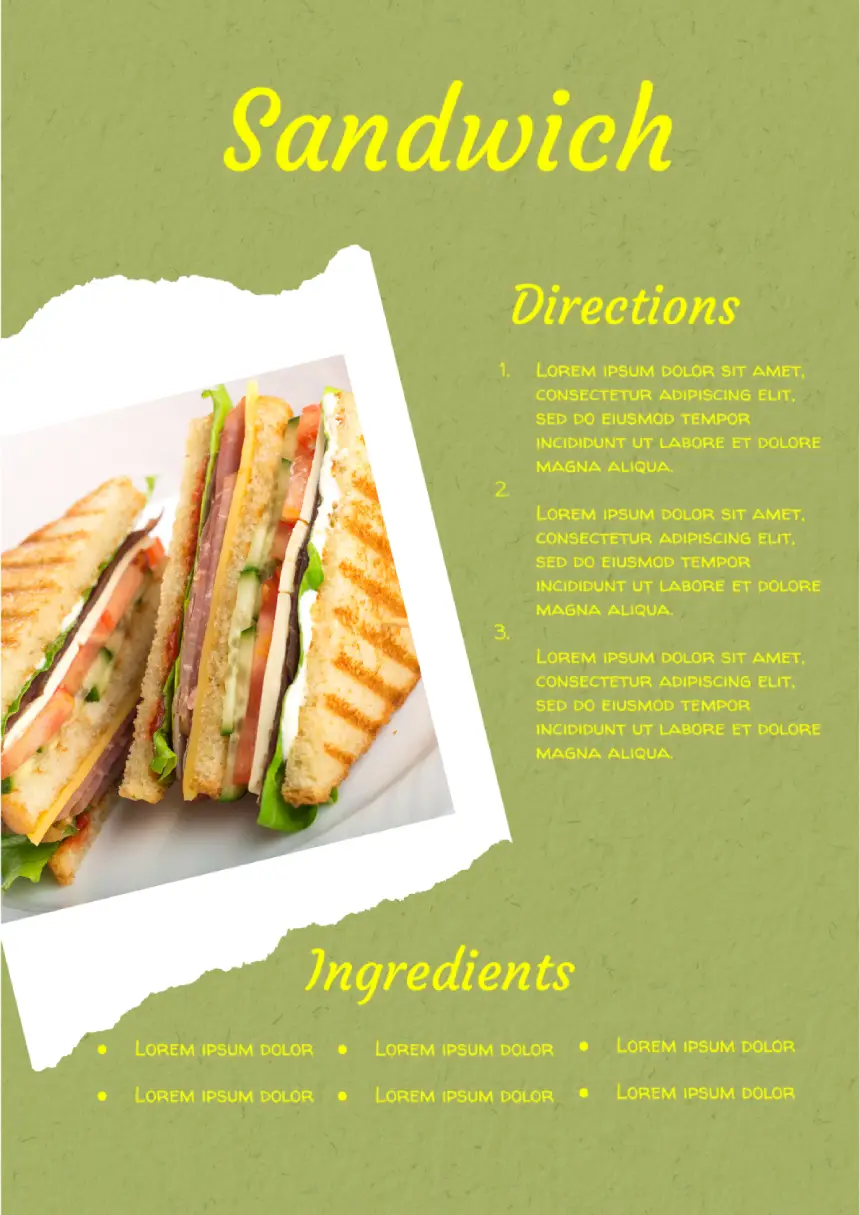 Sandwich represents one of the most convenient ways to satisfy hunger by avoiding the need to spend a lot of time cooking it. Most individuals share this point of view. However, the process of the sandwich cooking needs the use of the specific products by following particular recommendations. Every detail has a significance.
The use of the sandwich recipe template for Google Docs can become the best way for the reflection of the process of the sandwich cooking by showing all of the necessary details and nuances of the procedure. The gourmets have special rating of types of sandwiches for cooking including:
Chicken Sandwich
Egg Sandwich
Seafood Sandwich
Roast Beef Sandwich
Grilled Cheese
Ham Sandwich
Nutella Sandwich
Grilled Chicken Sandwich
All individuals can reveal the advantages of using templates. The sandwich recipe template for Google Docs can allow the owners of the cafes and fast-food restaurants to develop the promotional brochures to invite the visitors to their places. The files' design can intensify an appetite and a desire to eat a sandwich.
The use of the recipe templates for Google Docs can make the procedure simple for the people having no experience and knowledge in this field of activity. The templates represent the best tool to meet the personal preferences of the users having a desire to keep the unique sandwich recipe.
You can use the picture of the ready dishes as a motivation for the individuals to try them. You can have no experience in the field of text editing. The dominance of the desire to develop the creative visualization of the recipe for the sandwich is the only detail you need to obtain the files of the high quality.