Recipe Pasta Template For Google Docs & Word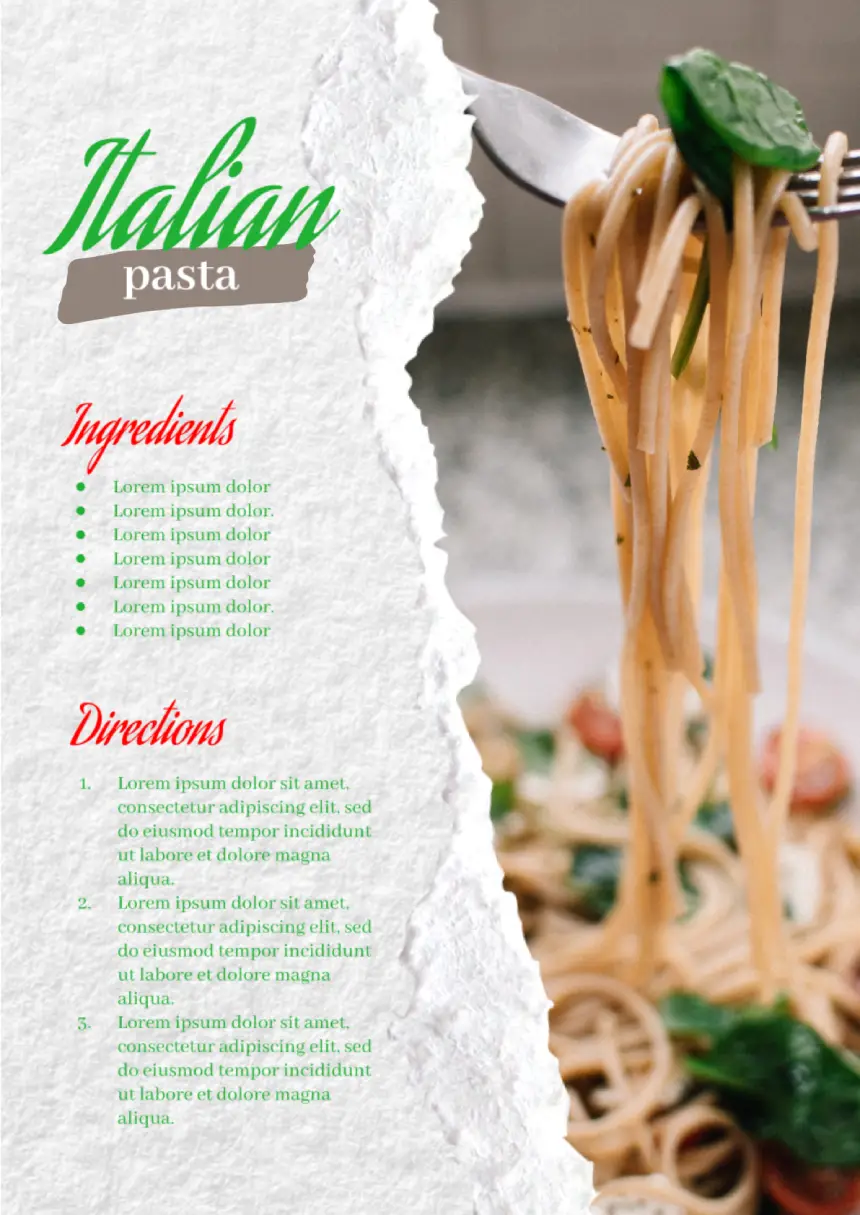 Italian dishes show a high level of demand among visitors to the cafes and restaurants. The exquisite set of the ingredients will become a source of the perfect taste needed to obtain absolute delight. The dominance of the different recipes can popularize the customs of certain regions and even nations.
The use of the pasta recipe template for Google Docs will turn into an advanced method to demonstrate the nuances of the process necessary to cook this dish. The template can involve such details as:
Action algorithm
Equipment
Ingredients
Name of the dish
Mode and time to cook pasta with the description of the procedure aimed at baking in the oven
The individuals can present any types of the innovations to receive the perfect visualization of the recipe. The pasta recipe templates for Google Docs will allow the users to have no specific experience and knowledge to finish this document. You can share the recipe with your friends by sending the instructions for cooking unique pasta to them.
This procedure will take minimum effort by allowing you to save time. You will obtain only positive emotions during this procedure representing one more ability to realize creative ideas. You need the no support and help of the outsourcing specialists to receive the perfect visualization of the recipe.
You will have more time to concentrate on the procedure of cooking by having no need to use the additional knowledge associated with the design of the text documents. The templates include the details and nuances to simplify the procedure by making it clear for all users. You can involve the photos of the dish in the recipe by making it understandable for your friends
Prev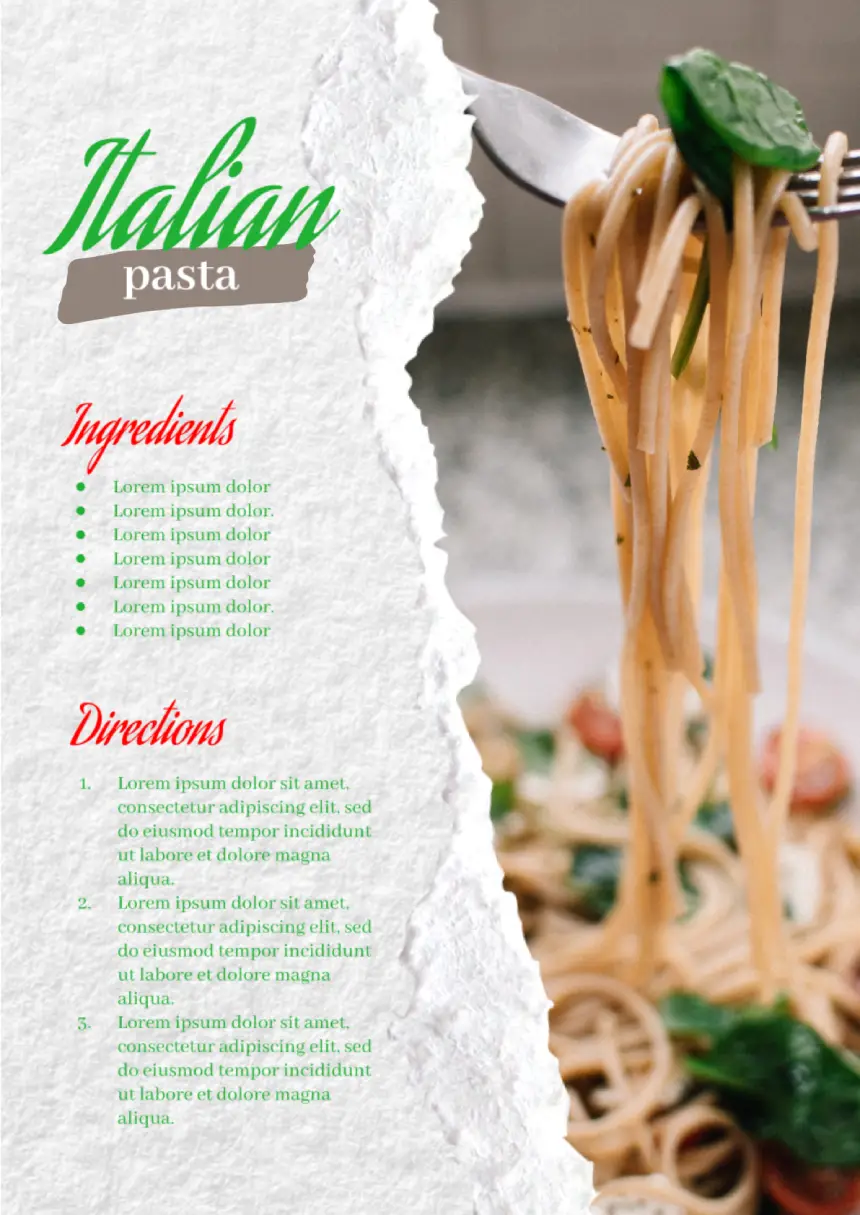 How to edit template in 3 steps?
Step 2

Choose file (in menu)