Recipe Cocktail Template For Google Docs & Word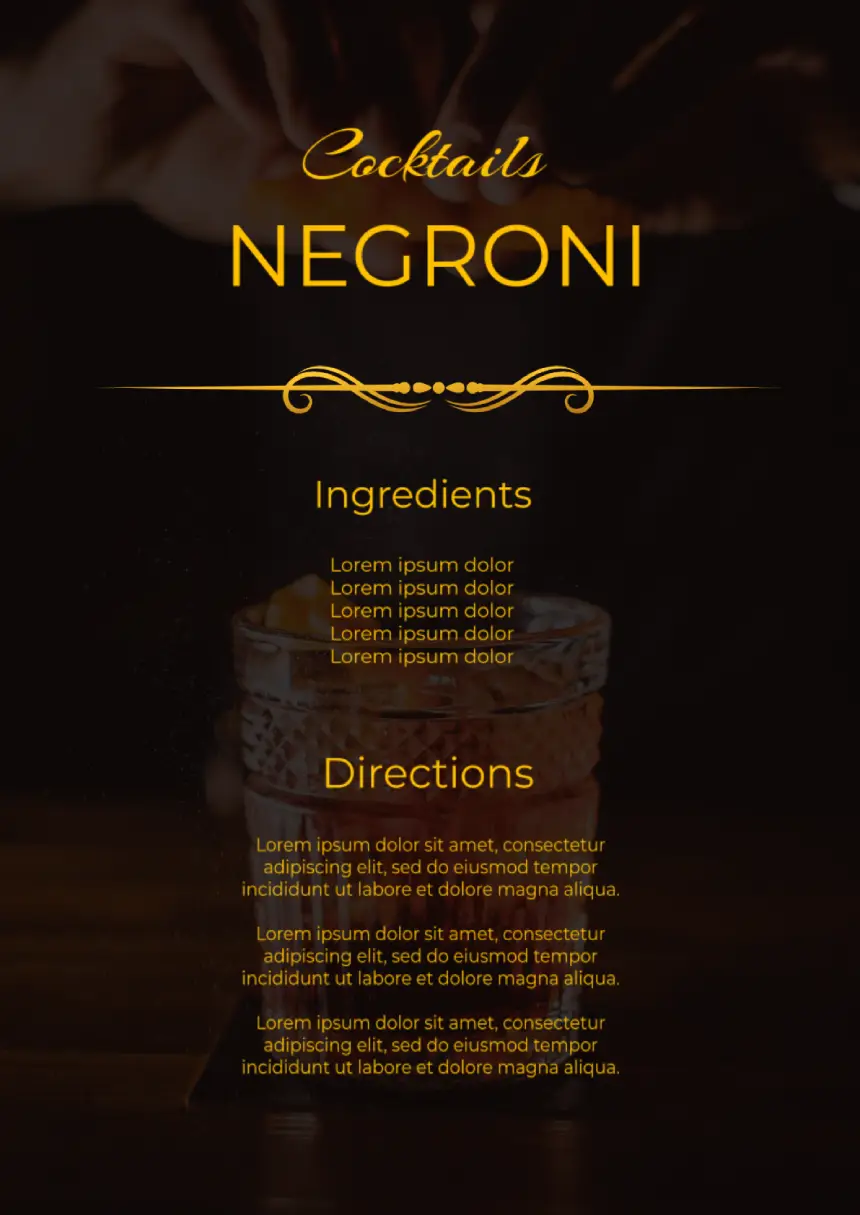 The cocktails represent an integral part of the menu in most of the restaurants and cafes. Furthermore, they are an important reason to visit a pub and bar. The cocktail recipe template for Google Docs can turn into the perfect way for the visualization of the instruction for the cooking of any types of the beverages. The list of the most popular cocktails includes such positions as:
Old Fashioned
Negroni
Whiskey Sour
Dry Martini
Daiquiri
Margarita
The typical recipe includes the ingredients that you will need to have to receive the specific taste of the beverage. At the same time, it shows detailed instructions for further cooking. The development of the cocktail recipe template for Google Docs does not require the use of the specific skills and knowledge in the area of graphic design and text editing.
You will enjoy the process by obtaining only positive emotions. The unique way of serving also plays a role in the perception of the cocktail. In this case, the barista can use fancy ice shapes and special glasses.
All of these details can become a foundation of the contents to present it in the recipe created through the use of the templates. you will have a chance to share this file with your colleagues and friends by telling them about your preferences. The cocktail can turn into a reflection of the combination of the unique tastes created based on your experience.
The use of the recipe Google Docs templates will allow you to save time during the process of the development of the files. You will have an opportunity to devote this time to the main activity aimed at the creation of the new tastes of the cocktails to make them perfect in all meanings of this word.