Recipe Fancy Breakfast Template For Google Docs & Word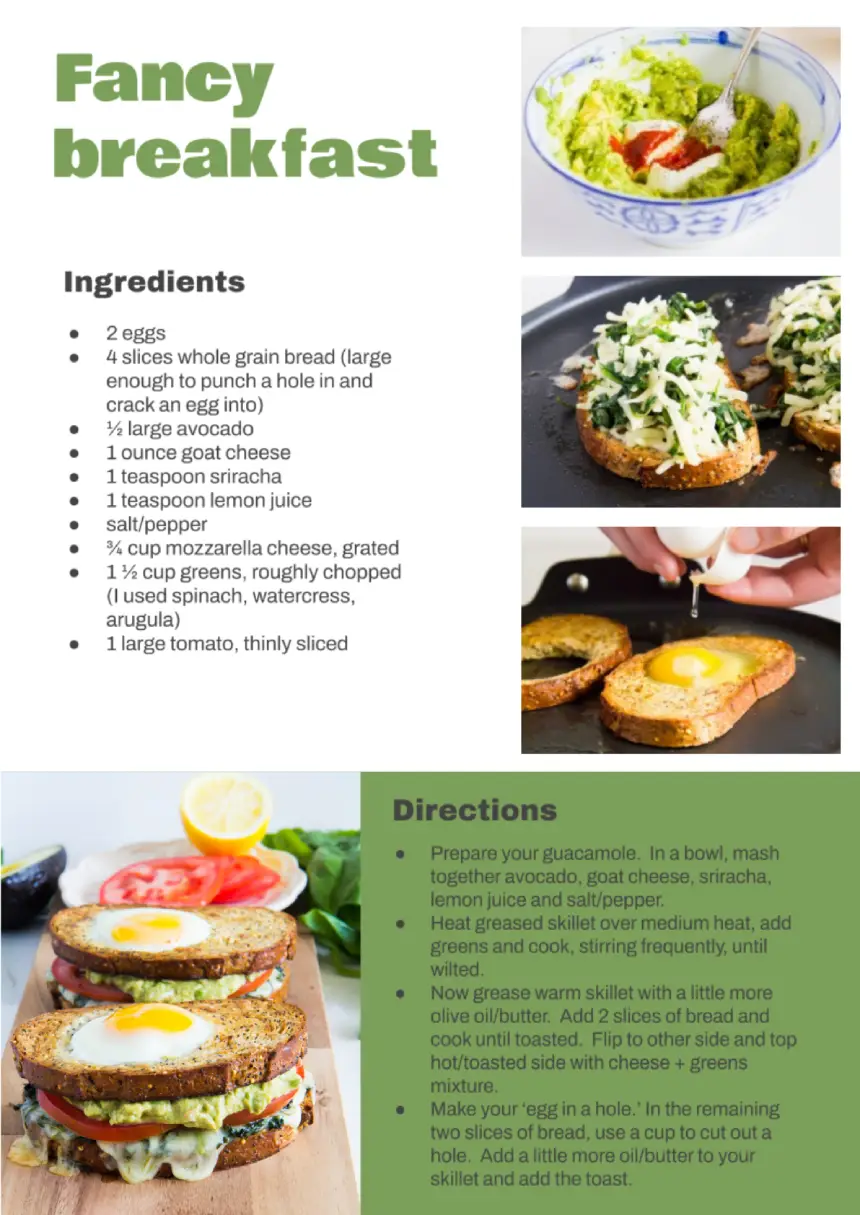 Breakfast is one of the most important meals for nutritionists. At the same time, it represents a certain ritual for most people by causing positive emotions and energy boost for the whole day. The use of the fancy breakfast recipe template for Google Docs can turn into the primary way to reflect particular ways to share the unique combination of ingredients to create a unique taste.
The recipes are the main method to meet the specific instructions during the cooking of the breakfast. They can turn into the perfect approach to obtain the unique taste of the combination of certain ingredients. The individuals can post them in social media by sharing the way of perceiving certain dishes.
These purposes do not need the use of the specific skills and knowledge to achieve the necessary goals. You can follow the already developed design and structure of the documents by filling it with the unique content. The typical options for breakfast involve:
Chicken and Waffles
Avocado Toast
Home Fries
Cereal
Breakfast Wrap
Breakfast Sandwich
The individuals have an ability to select any nuances of the recipe templates for Google Docs to emphasize their uniqueness by following the needs and preferences of all the users. The creative design of the document can attract the additional attention of the people to your recipe. This point is especially important when it comes to the need to share files on social networks.
The use of the fancy breakfast recipe template for Google Docs can save your time and effort by becoming the perfect way to achieve the desired outcomes of the working process aimed at the development of the visualization of any recipe of the breakfast for the creation of the special atmosphere.