Recipe Christmas Cookies Template For Google Docs & Word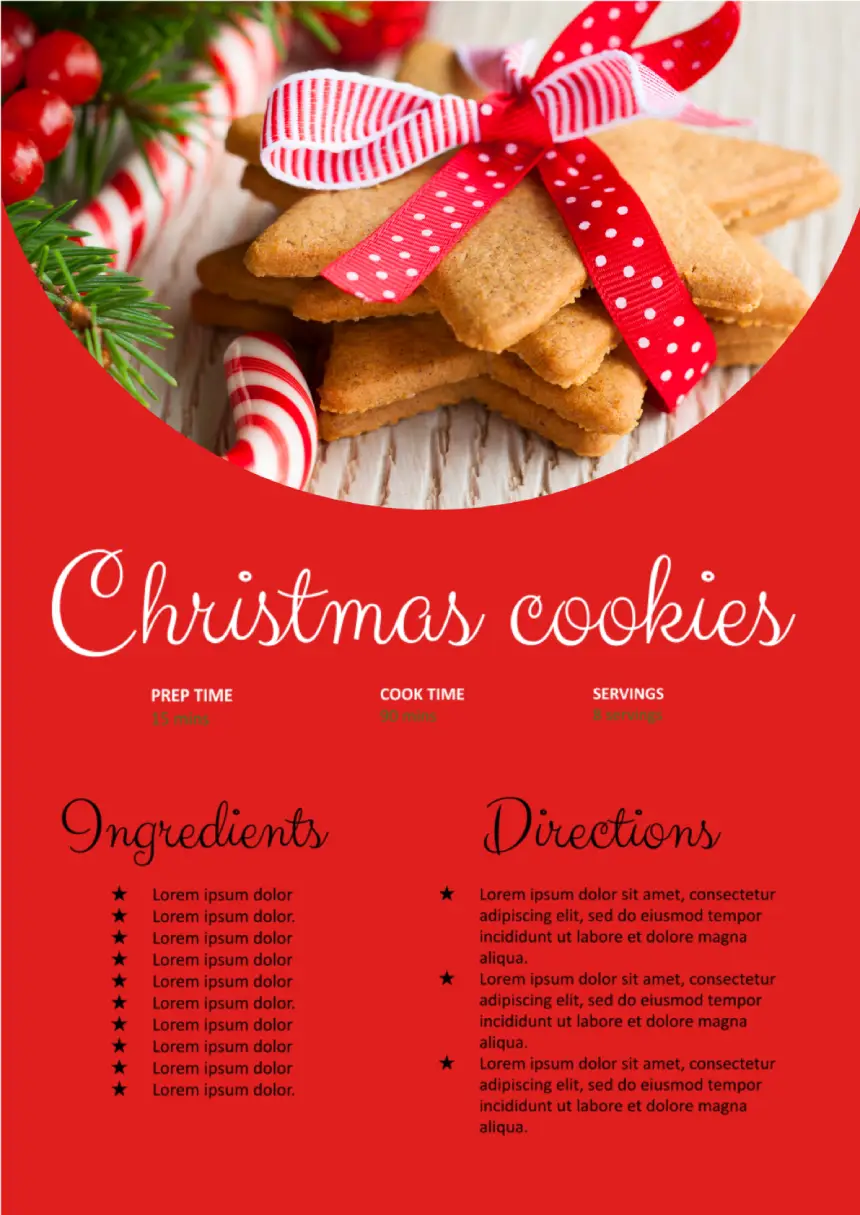 The presence of the specific attributes and details of the celebration is a foundation for the creation of a specific atmosphere. This point is especially evident when it comes to New Year's holidays. People make every effort to share the emotions of happiness and gratitude. They dream to obtain the feeling of family warmth and comfort in return.
The use of the Christmas cookies recipe template for Google Docs can turn into the perfect way to save the best instruction for cooking the most traditional habits of this celebration. The recipe Google Docs templates can become a basis to reflect the recipes of the different types of this dish involving:
Easy Tea Cakes
Old-Fashioned Vanilla Tea Cakes
Vegan Chocolate Chip Bacon Cookies
Bizcochitos
Chocolate-Dipped Almond Crescent Cookies
Brown-Edged Butter Cookies etc.
You will experience no limitations related to the design of the files and their structure to save the recipe of the most delicious cookies. The Christmas cookies recipe template for Google Docs can turn into a source of the positive mood and good atmosphere needed to enjoy the celebration. You can offer your friends and relatives to join you to fill in the template.
You can share the recipes of your favorite cookies with your friends by providing them with an opportunity to feel the magic of Christmas. Do not lose a chance to cook this dish with your kids, brothers, or nephews by allowing them to obtain fantastic emotions from this process.
They will receive an opportunity to leave these cookies with milk for Santa Claus who will come to their houses to leave gifts. Childhood is a period filled with fabulous events to get warm memories. You children will never forget the taste of these cookies.
freely? - free

freely? - free

freely? - free

freely? - free