Recipe Bread (tasty bakery) Template For Google Docs & Word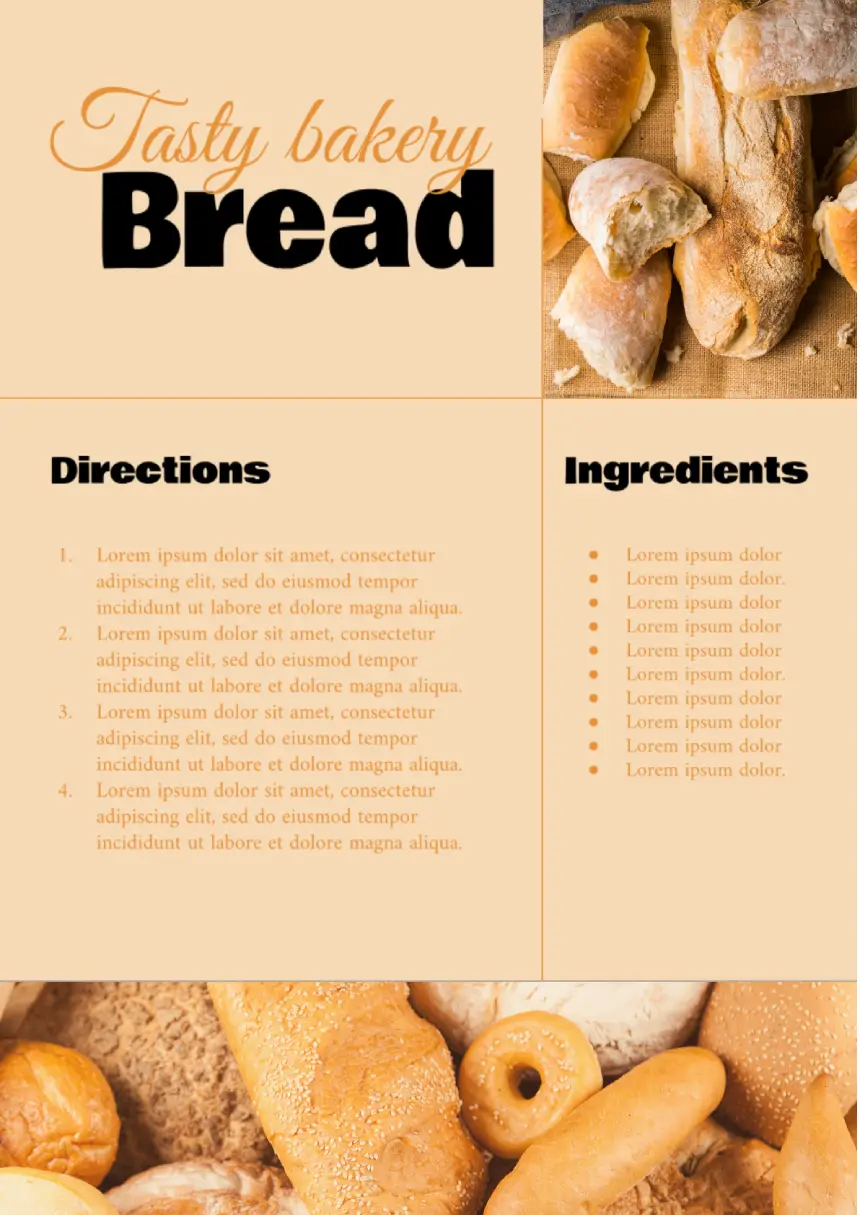 Bread is one of the most demanded foods in the diet of most people, regardless of their nationality and taste preferences. It includes a wide range of the nutrients including:
proteins
carbohydrates
fats
vitamins
mineral compounds
alimentary fiber
At the same time, people use different recipes for the cooking of this a must-have item from the daily menu. The bread recipe template for Google Docs can simplify this process by including all necessary details to complete this task. The presence of the creative design will make the file with the recipe attractive for the readers.
You can share the unique way to cook bread on social media by turning into a trendsetter. At the same time, the recipe Google Docs templates involve the proper structure to demonstrate the details of the cooking process and ingredients needed to obtain the unique taste. The use of the bread recipe template for Google Docs allows you to obtain the documents with this kind of content without the access to the Internet.
You can share the links of the files with your friends to provide them with a chance to introduce any kinds of the changes into your documents. Do not lose an ability to save the family recipes necessary to cook the bread reflecting the specific preferences of your relatives. This approach will give you a chance to remember all details of the process and amount of ingredients.
You can add the photos of your cooking masterpiece to your file to demonstrate the final view of the dish requiring attention. You can popularize the specific tastes of the bread by making them unusual. The documents can turn into the perfect visualization of the content to send it to the friends.