Recipe Burger Template For Google Docs & Word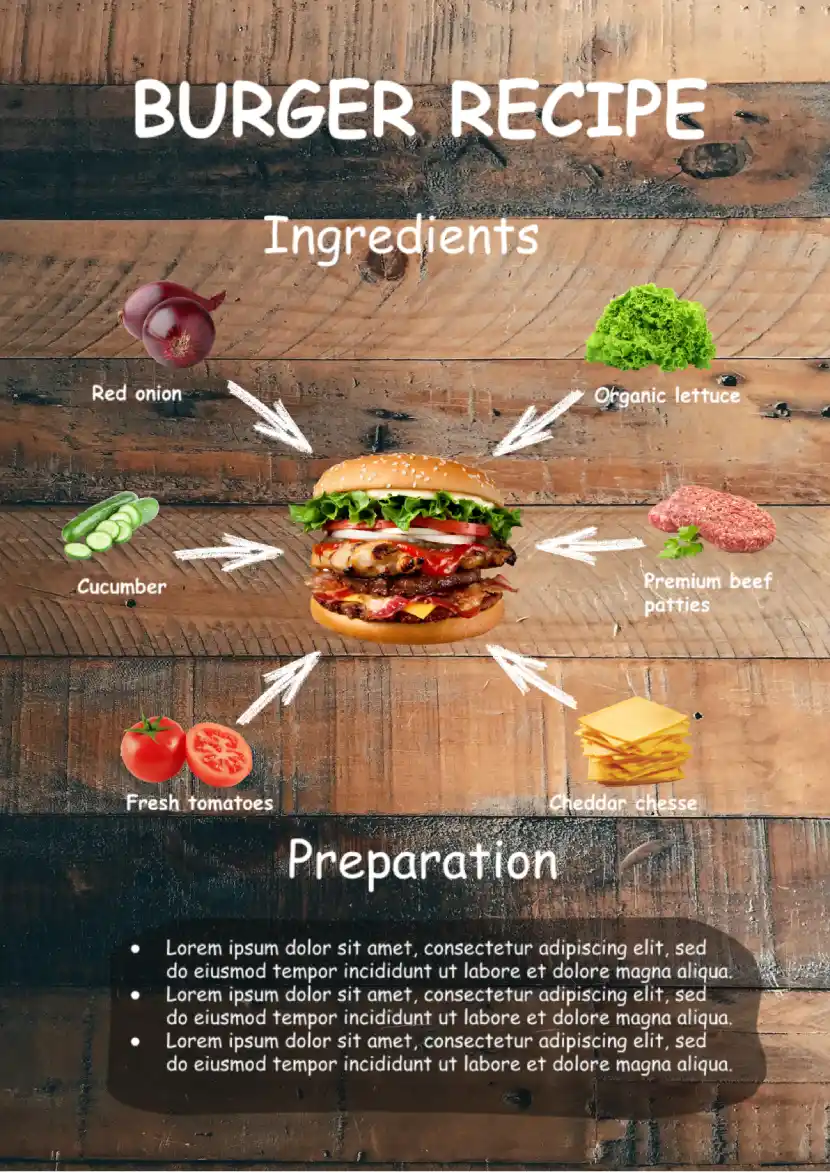 Have you ever heard the expression that a "burger is the food of the gods"?! Most people accept this idea. At the same time, the process of the burger cooking requires the use of the specific ingredients by following a particular sequence of adding them. Every detail matters.
The use of the burger recipe template for Google Docs can turn into the perfect way for the visualization of the process of the burger cooking by demonstrating all of the necessary ingredients and nuances of the process. The recipe templates for Google Docs include such unique benefits as:
Creative design
Informative infographics
Well-thought-out structure for the presentation of the content
Options for the fast editing
Each user can find out the individual advantages of using templates. The burger recipe template for Google Docs can help the owners of the cafes and restaurants create the promotional posters to attract the visitors to their places. The templates' design causes an appetite and an irresistible desire to eat a burger.
The ease of use templates can make the process simple for the individuals having no knowledge and skills in this area of activity. Consequently, the templates are the perfect tool to meet the personal needs of the users expressing a desire to save the unique burger recipe. You can use the images of the ingredients as an additional motivation to cook this dish.
You should not have any experience in the field of graphic design. The presence of the desire to create the creative visualization of the recipe for the burger is the only point you need to receive the results of the high quality. It is your chance to share the author's recipe with your friends and colleagues by causing their gratitude and sympathy.