Brewing Recipe Template For Google Docs & Word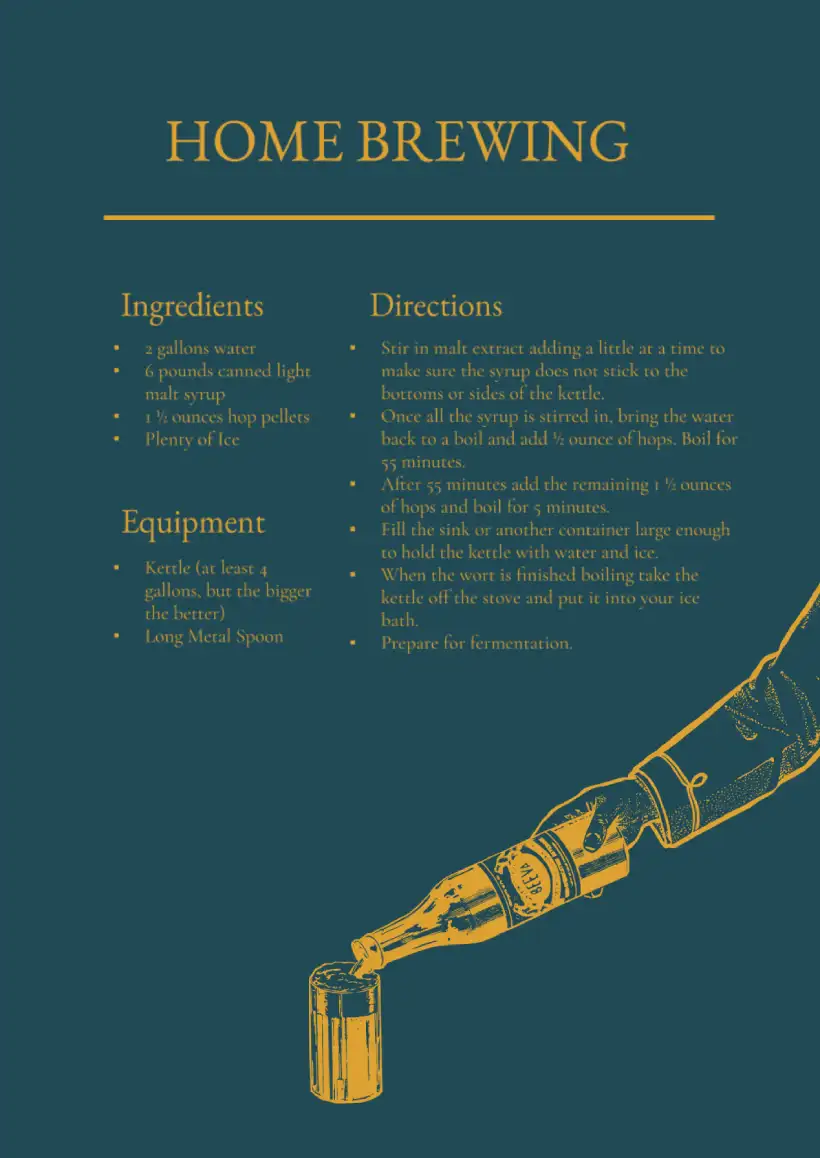 Beer is one of the most popular drinks in the world by showing the presence of a wide range of the recipes for its preparation. They can become a reflection of the specific culture, traditions, and even preferences of certain individuals. At the same time, the process of making beer requires the necessity to follow the points of the recipe to obtain the perfect drink with unique flavors.
The brewing recipe template for Google Docs is the most convenient way to reflect the details of the process needed for the preparation of this beverage. It can include the different details by meeting the preferences of the users. At the same time, the individuals can fill in a ready-made template saving time and effort to edit it. The general files already include such fields to fill with content as:
Ingredients
Directions
Equipment
The custom drink name
Exactly this approach to brewing turned into a prerequisite for the emergence of craft beer marked by the presence of unique ingredients for a specific taste and aftertaste. The brewing recipe template for Google Docs will allow you to focus on the process of drink preparation by having no need to apply the skills in the area of the editions text documents.
Our recipe Google Docs templates already have perfect design and all necessary elements of the structure for the development of the advanced reflection of the author's recipe s. It can turn into the most convenient way to share the file with friends by popularizing superior brewing instructions. You can introduce any changes into the files by adding the necessary details of the recipe to make it understandable for other people. It can turn into a part of your family heritage.
Next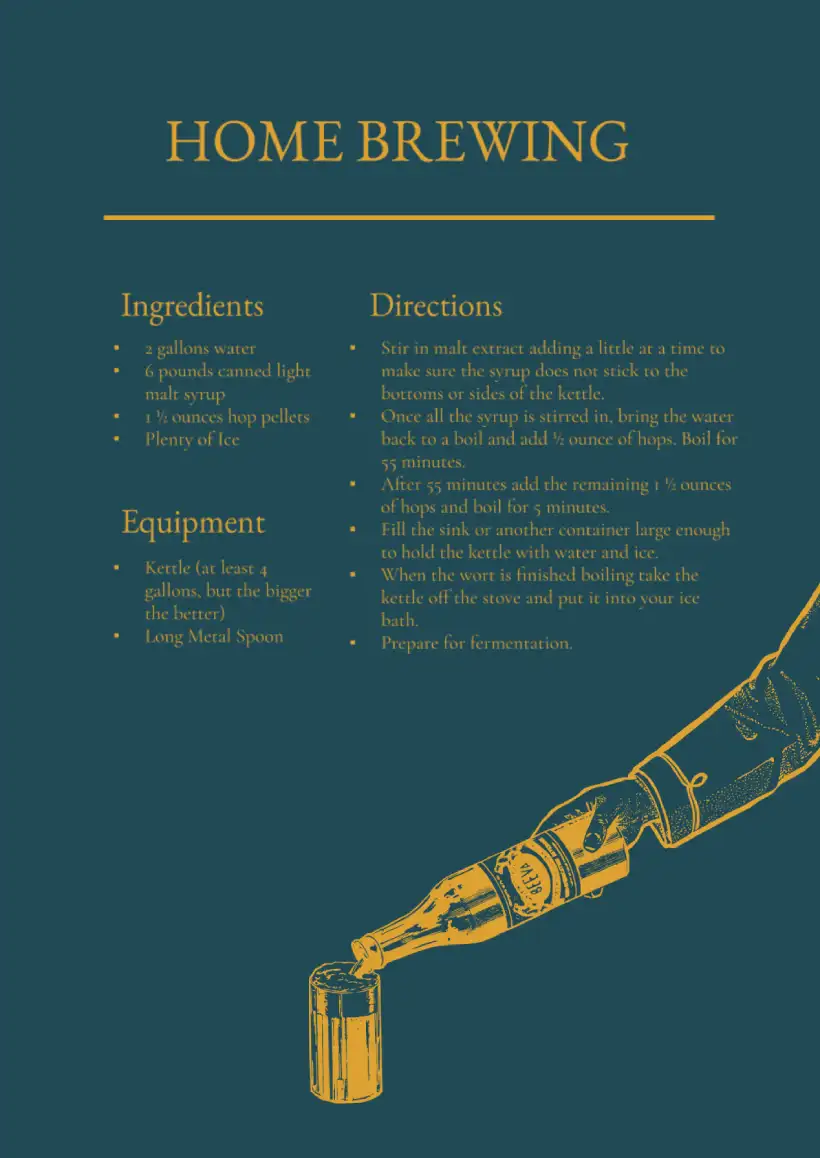 How to edit template in 3 steps?
Step 2

Choose file (in menu)