Recipe Fun Template For Google Docs & Word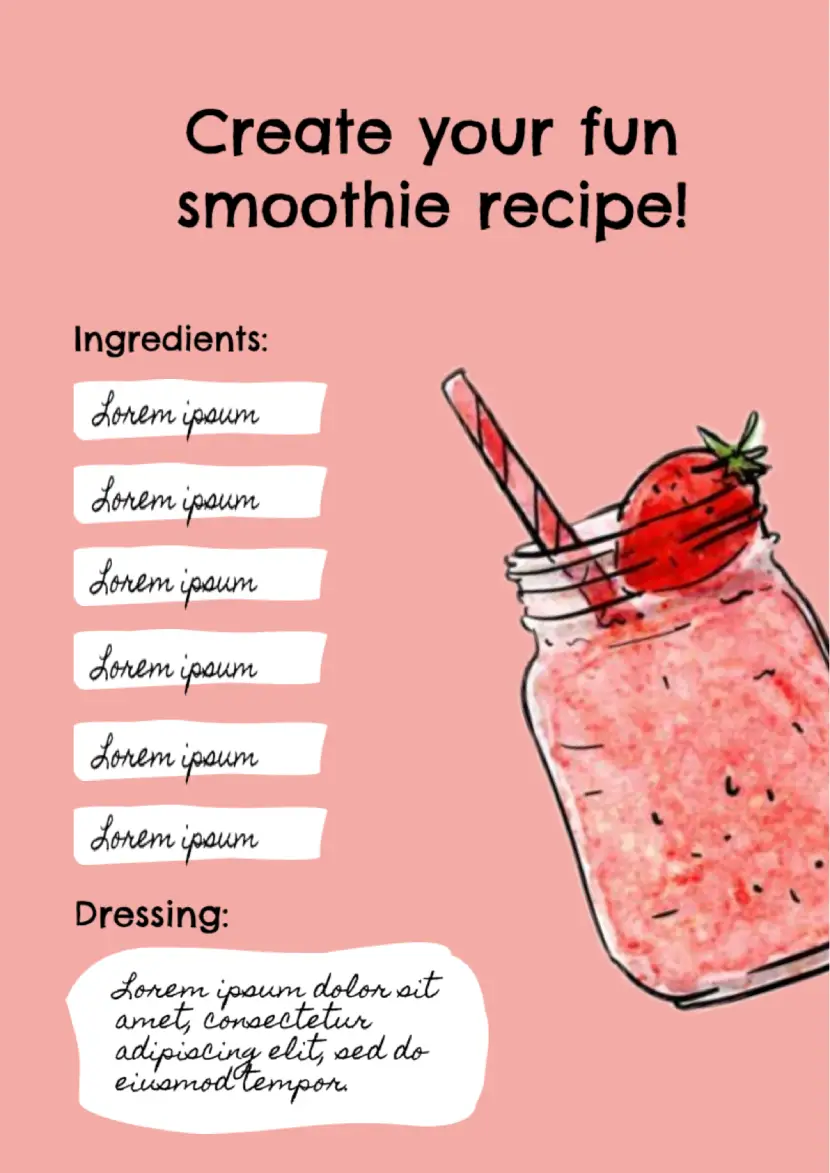 The recipes represent the primary way to follow the specific instructions during the cooking of the dishes. They can become the perfect approach to feel the unique taste of the combination of certain ingredients. The fun recipe template for Google Docs is the most creative method to share the unique recipes with friends and colleagues. At the same time, the individuals can publish them in social media by popularizing your way of perceiving certain foods and drinks.
These goals do not require the presence of the specific skills and knowledge to achieve the desired goals. You can use the already prepared design and structure of the file by filling it with the necessary content. The Google Docs recipe templates can become a place to reflect the recipes of:
Main dishes
Snacks
Beverages
Desserts
At the same time, the individuals have an opportunity to change any details of the templates to make them unique by meeting the needs and preferences of all categories of the users. The creative design of the file can attract the additional attention of the audience to your recipe. This point is especially significant when it comes to the necessity to share the files in social media.
The use of a fun recipe template for Google Docs can save your time and effort by becoming the perfect method to achieve the desired results of the working process aimed at the creation of the visualization of any recipe. You can have no knowledge and experience in this field to complete these tasks by obtaining the advanced outcomes after the use of the templates. Do not lose your chance to enjoy the benefits of the innovative progress by introducing the templates into your working process.