Delivery Receipt Template For Google Docs & Word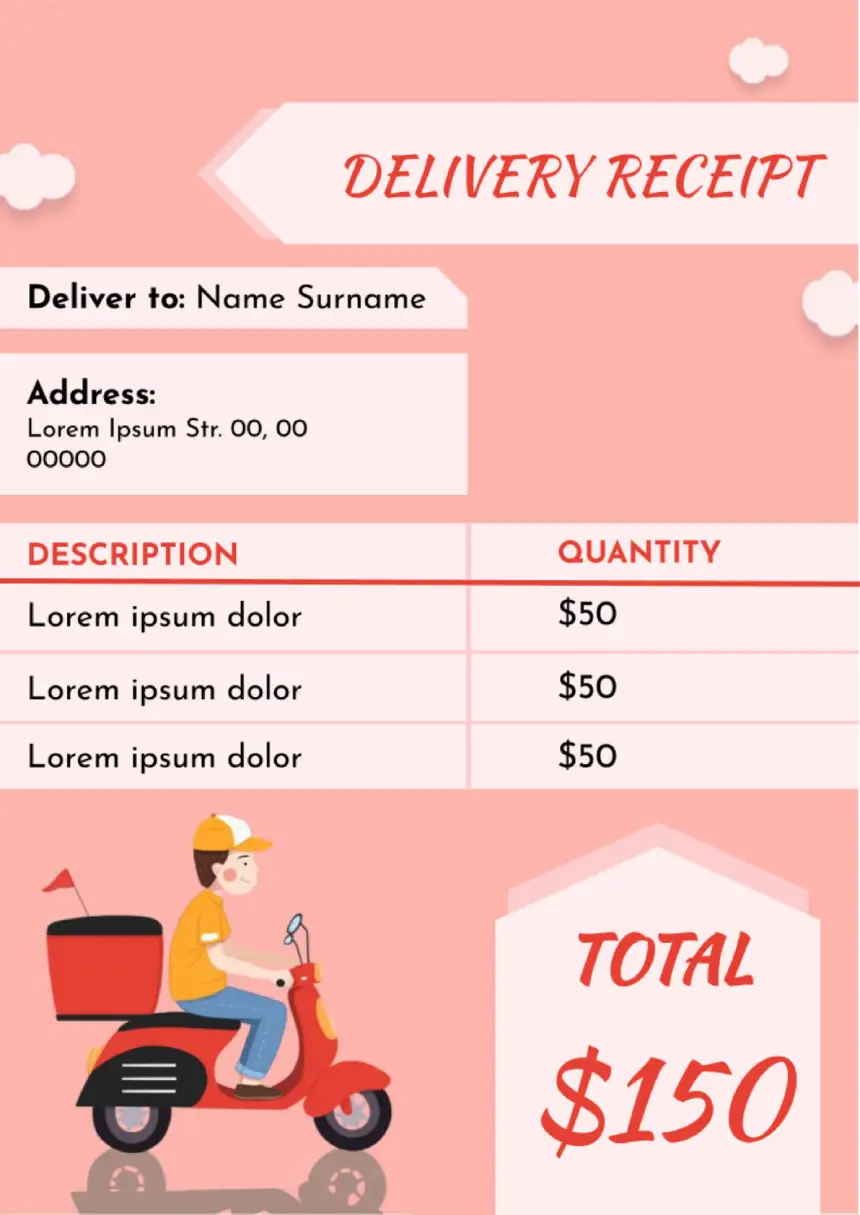 Nowadays, courier services offer their customers a comprehensive service in addition to standard courier services, including the preparation of accompanying documents, warehousing, temporary storage, and packaging. In this case, they are in great demand among the customers, since people no longer need to solve the problems associated with organizing the delivery of goods to their destination.
The courier service takes care of everything. The well-coordinated process of these services implies the need to develop certain types of the documentation. The delivery receipt template for Google Docs can help users to develop this type of the files as an integral part of the working process. It gives the individuals an opportunity to save time and effort necessary to fulfill this type of routine tasks. The fundamental parameters of delivery services include:
the time of delivery of material resources and finished products
the time of movement of financial funds
the time of information exchange
The delivery receipt template for Google Docs can turn into more opportunity necessary to save time needed to provide the clients with the services of the high quality. Delivery occupies an important place in the system of delivery of goods and correspondence, since, unlike other types of transportation, they guarantee the arrival of the shipment as soon as possible or precisely specified time, and also provide consumers with a wide range of additional services. The distinctive features of the delivery of the high quality imply such aspects as:
Possibility of cargo delivery to any part of the world
An opportunity to provide the sender with customs clearance services
"Strict" guarantees of observance of terms of cargo delivery
The ability to track the movement of an express shipment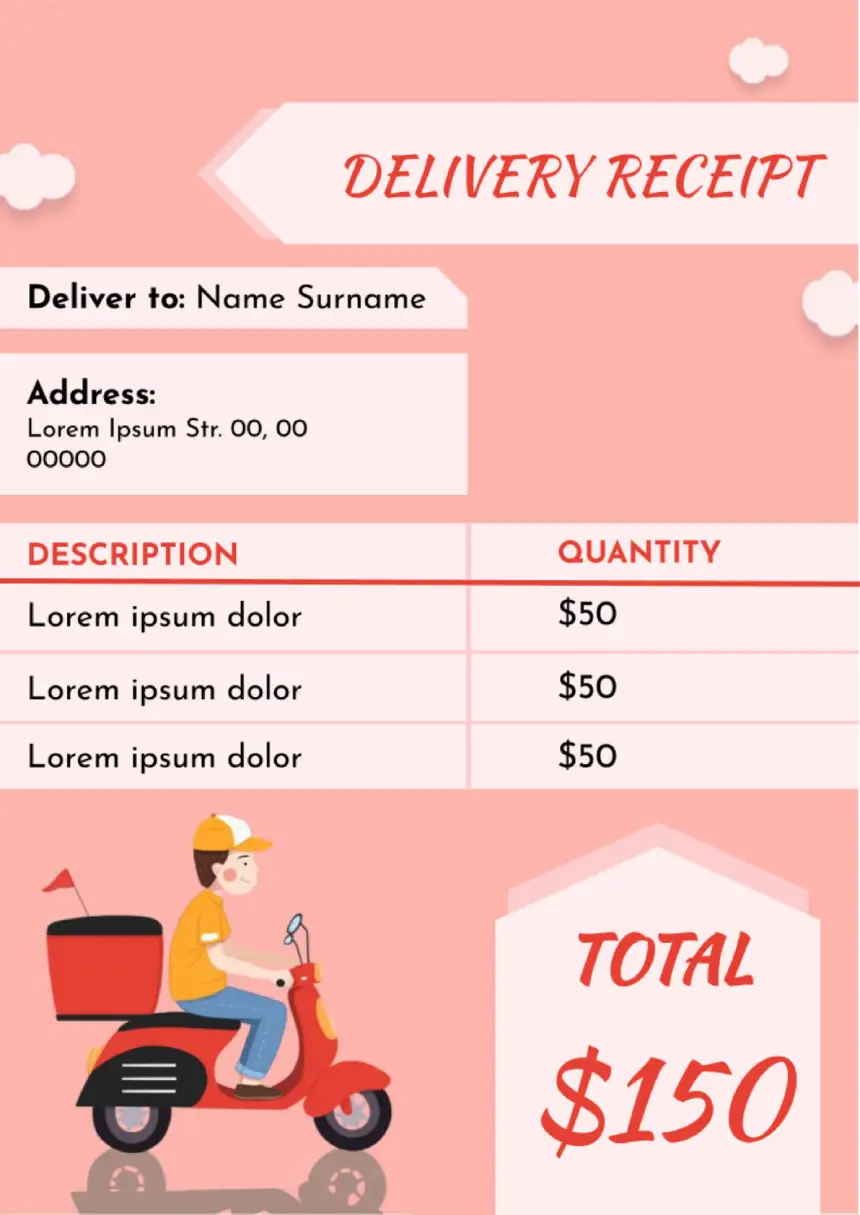 How to edit template in 3 steps?
Step 2

Choose file (in menu)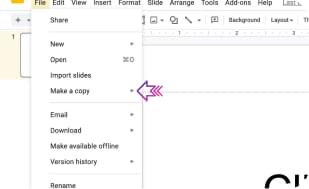 freely? - free

freely? - free

Home Daycare Receipt Template

The home daycare receipt template for Google Docs has a wide range of the tools and elements needed to meet the preferences of the users.

freely? - free

freely? - free