Donation Receipt Template For Google Docs & Word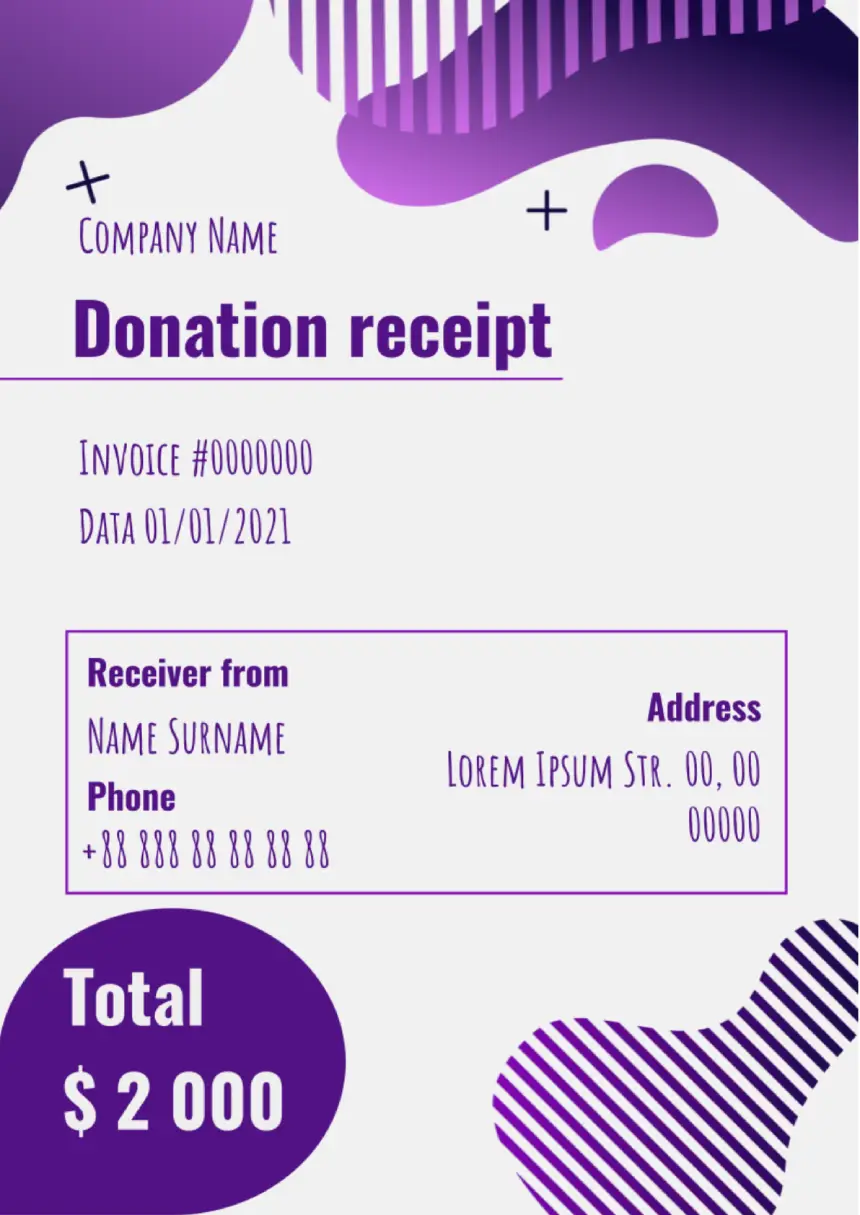 Charity is one of the most ancient and revered forms of social activity in the history of any country. Charity is understood as a manifestation of compassion for one's neighbor, the moral duty of the possessing to rush to help the have-nots. This type of the files can include such information as:
Company name
Telephone number
Type of the financial assistance
The use of the donation receipt template for Google Docs requires minimum time and effort. The specialists without the skills in this area can complete this task through the introduction of the receipt templates for Google Docs into the working process.
It can have a positive impact on stimulating economic growth and development of the economy of a certain state and its individual regions and increasing the competitiveness of a specific country. You should use the benefits of the innovative progress to achieve the desired goals and save time needed for the creation of the official documentation. In this case, charity is the primary way to cultivate compassion and empathy. In fact, when it comes to charity, most people start thinking about huge amounts and so on. But in reality, many people do not need money, such people basically need care and attention, even sometimes a simple conversation is enough to make the life of the needy at least a little more fun and brighter.
Every individual can take an active part in this process by helping other people. At the same time, the goals of charitable activities can differ fundamentally based on ideas about charity and, above all, its social functions. In modern society, a distinction is made between situational and strategic philanthropy. With the development of charity and the expansion of the field of its activities, patronage began to be understood as a specific area of activity.
freely? - free

freely? - free

freely? - free

Home Daycare Receipt Template

The home daycare receipt template for Google Docs has a wide range of the tools and elements needed to meet the preferences of the users.

freely? - free

Delivery Receipt Template

. The delivery receipt template for Google Docs can help users to develop this type of the files as an integral part of the working process.