Household Budget Template For Google Sheets & Excel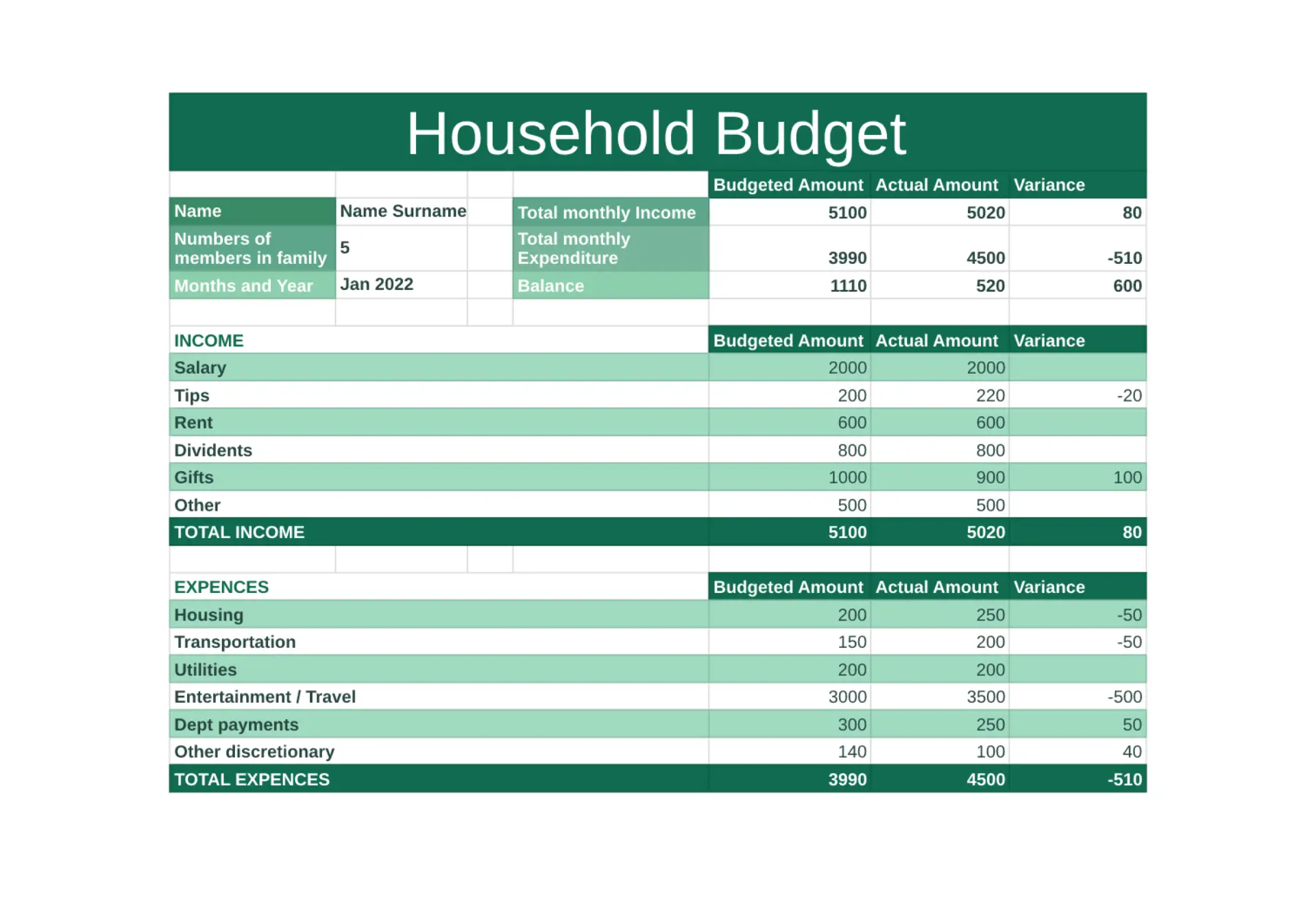 A family budget is a family financial plan for a certain period. It should indicate the estimated income and expenses of family members. Is should include such categories of the expenses as payments for:
Housing
Food
Transportation
Children
Medical treatment
Taxes
Loans
The household budget template for Google Sheets allows the users to develop the files that can reflect unique data helping all family members to treat money more wisely. The family budget is one of the components of a happy family life and the whole society as a whole. This approach is the key to prosperity. The inability to plan a family budget leads to disappointment, quarrels, and sometimes divorce. For a calm and measured family life, financial well-being is very important, when relatives learn how to correctly distribute the earned funds, then our families will have peace, reliability and prosperity.
The household budget template for Google Sheet can significantly simplify this process. When forming needs, it is necessary to proceed from the income of the family, to measure the expenditure item of the budget with the income. Only a reasonable approach to the formation of needs will allow you to refuse to buy one or another thing that is not so necessary at the moment. Reasonable formation of needs implies the presence of a clear idea of what this or that thing is needed for.
If all family members apply ways to save the family budget, then expenses can be reduced by several thousand dollars per year. The shared access to the files will make them available for use by all family members. This approach will have a positive impact on the optimization of the processes related to financial accounting.