Event Budget Template For Google Sheets & Excel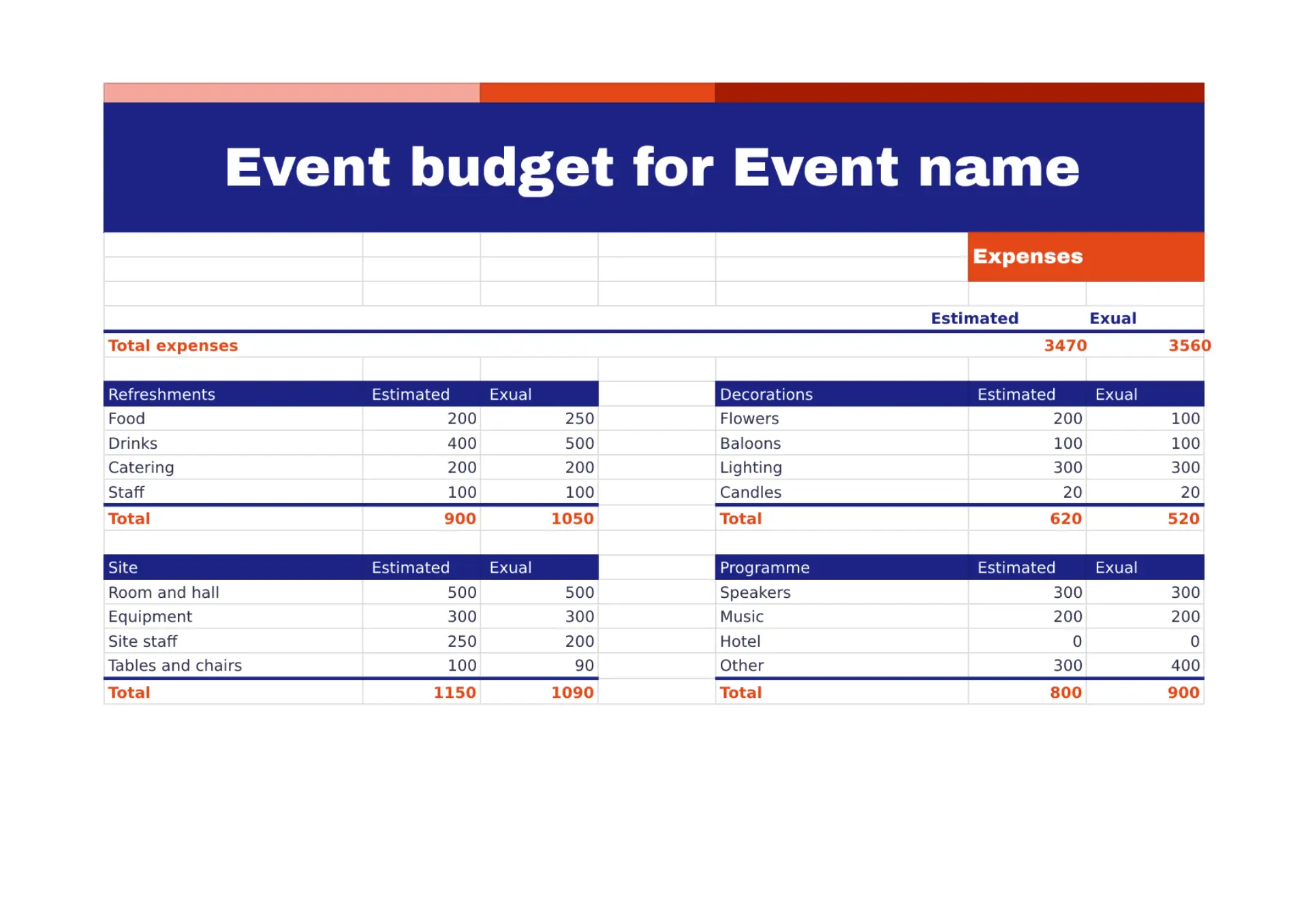 An organization of any type of the events requires the development of the well-thought-out budget necessary to take into account all details. This kinds of the expenses should cover such nuances as:
Rental of premises and equipment
Catering
Scenery
Host services and animation
The event budget template placed on Google Sheet can allow the specialists without the experience in the area of accounting and management to achieve the desired goals related to the organization of the various events. The financial marketing is associated with the choice of a segment of the financial market and the further development of financial assets for this segment, as well as the study of the demand for these assets, their value, factors affecting demand, the implementation of supply, then financial marketing can be defined as a function of financial management, the content of which is cash flow management, compilation and use of financial resources and financial relations.
Financial marketing is a distinctive management function that aims to ensure that the investor-seller of financial activities is able to adapt to the constantly changing conditions of the financial market. All financial marketing activities are aimed at creating new financial assets and new financial markets, as well as expanding or maintaining its market share.
The event budget template for Google Sheet can have any type of the presentation to be the most convenient and understandable for certain users. Rent is the costliest and least flexible item of expenditure. The format of meals depends on the type of event. It can be a banquet, a buffet table or a coffee break. The most expensive option implies a banquet. In this case, Coffee break is relevant for conferences, presentations and business training.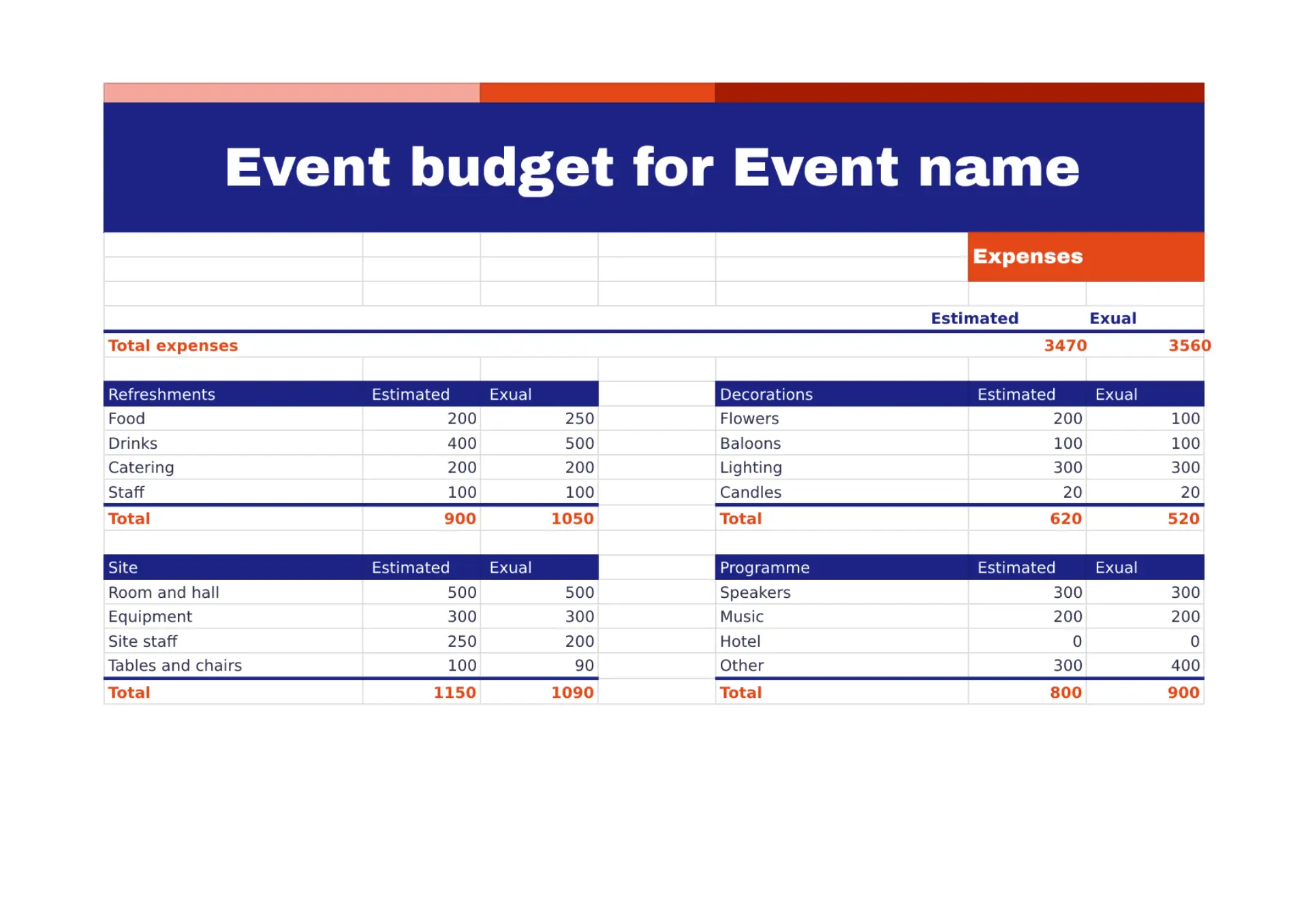 How to edit template in 3 steps?
Step 2

Choose file (in menu)