Project Budget Template For Google Sheets & Excel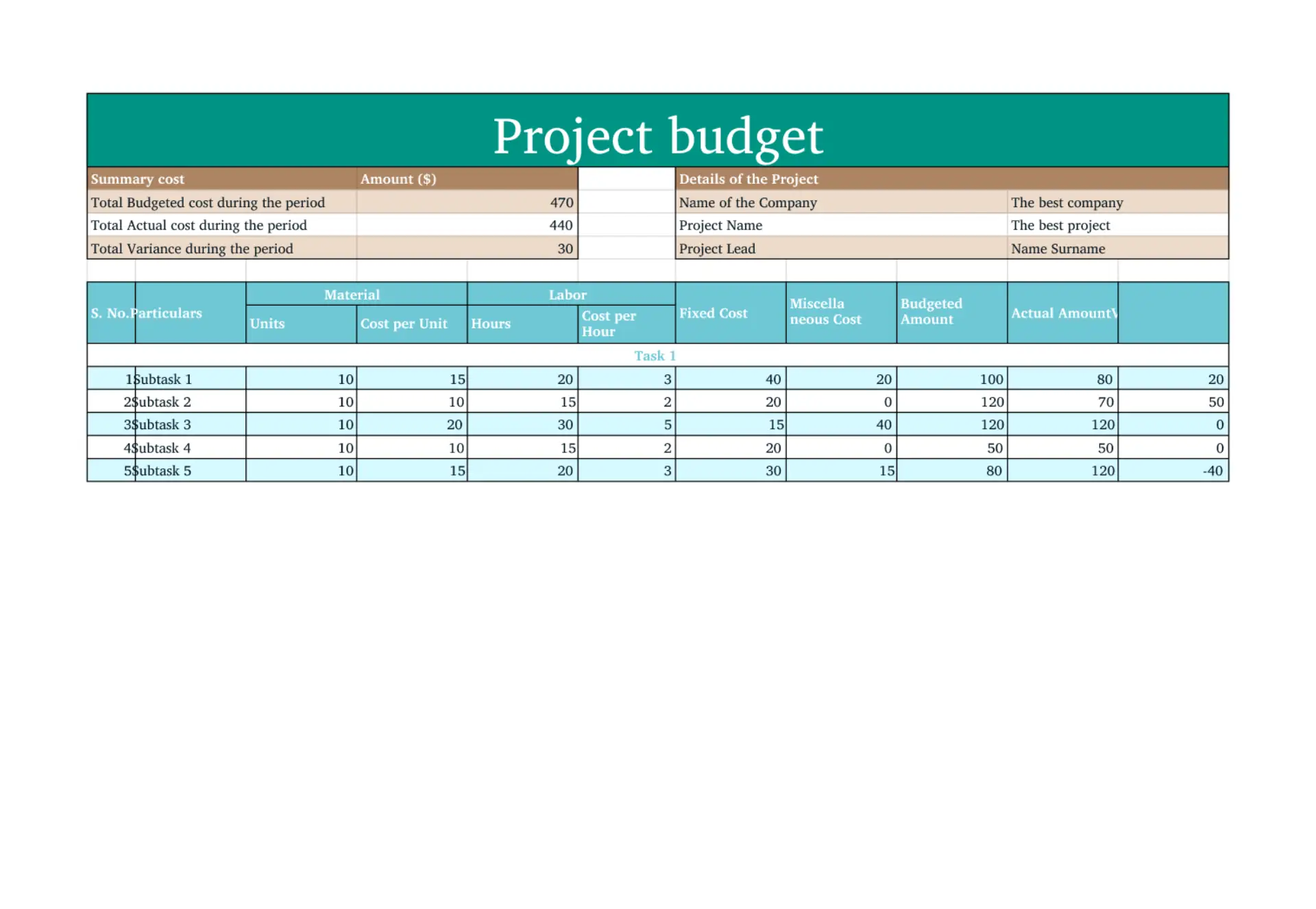 The project budget is the responsibility of the project manager, not the accountant. The manager who makes the budget and is responsible for spending the funds. Basic principles of project budgeting include such details as:
Validity
Realism
Multi-levelness
The project budget template for Google Sheet provides an opportunity to optimize the budget of the project by improving the ways of financial management. The project budget must ensure the implementation of all activities of the calendar plan. Budget expenditures must correspond to market prices. If within the framework of the project you intend to purchase equipment or pay for services, then indicate links to the cost of such goods and services on the Internet or attach commercial offers from potential contractors or prices for services to the application individuals in the comments to the relevant expense items.
The project budget templates for Google Sheets will allow you to involve different types of the data in the files to make them as informative as possible. You should indicate in the budget all costs of the project including organization's contribution and the contribution of project partners. Unlike business processes, a company can also implement projects that are time-limited operations. Each project can be unique as opposed to business processes that run the same way every time.
Business processes can change, but only if the company is reengineering them in order to increase their efficiency. An important feature of project cost management processes implies their very close relationship with other planning processes. It is difficult to assume that it will be possible to develop a correct budget without having information about the necessary resources and without a calendar plan. Information about project risks can also significantly affect both the size and structure of the project.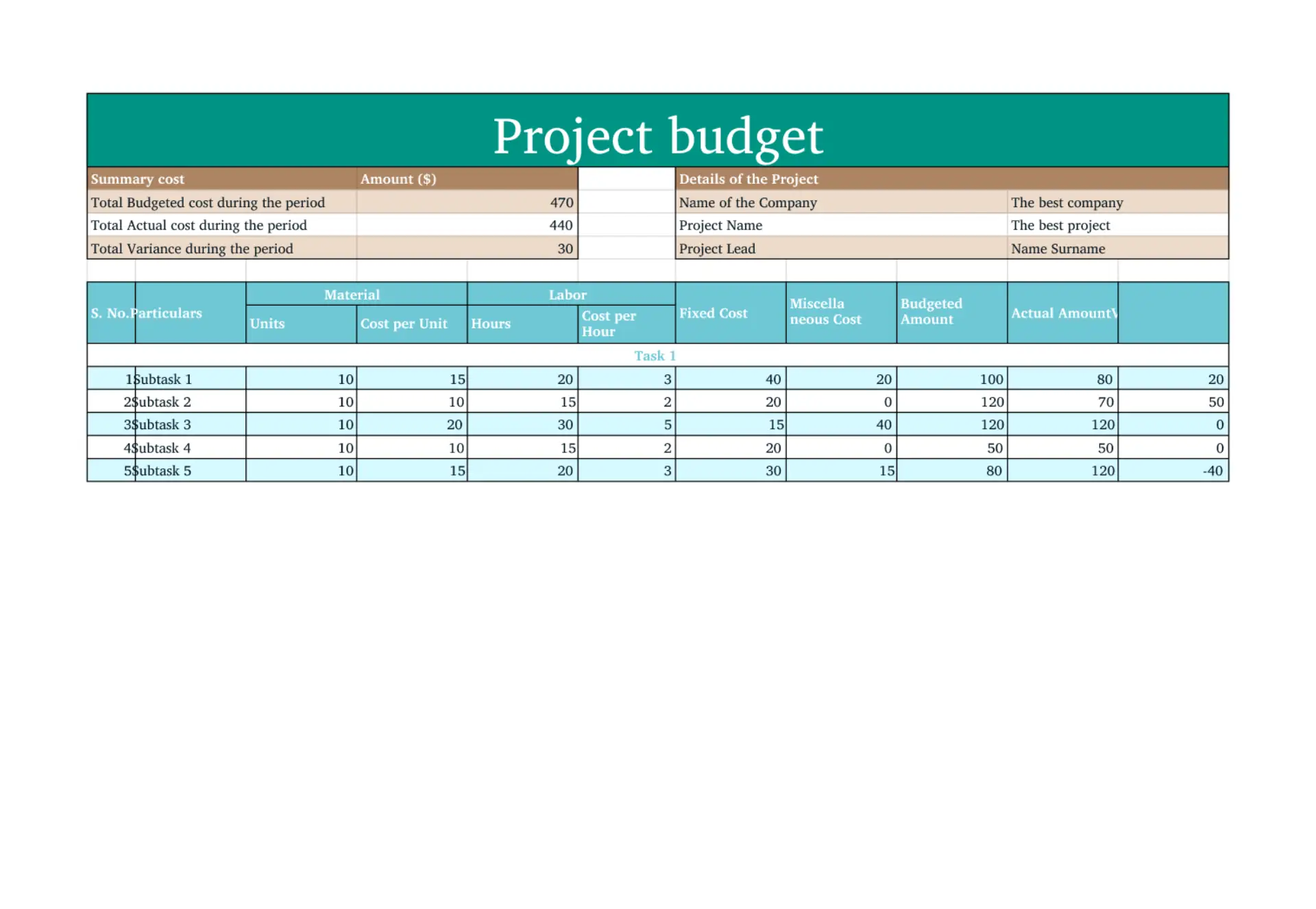 How to edit template in 3 steps?
Step 2

Choose file (in menu)