Job Application Template For Google Forms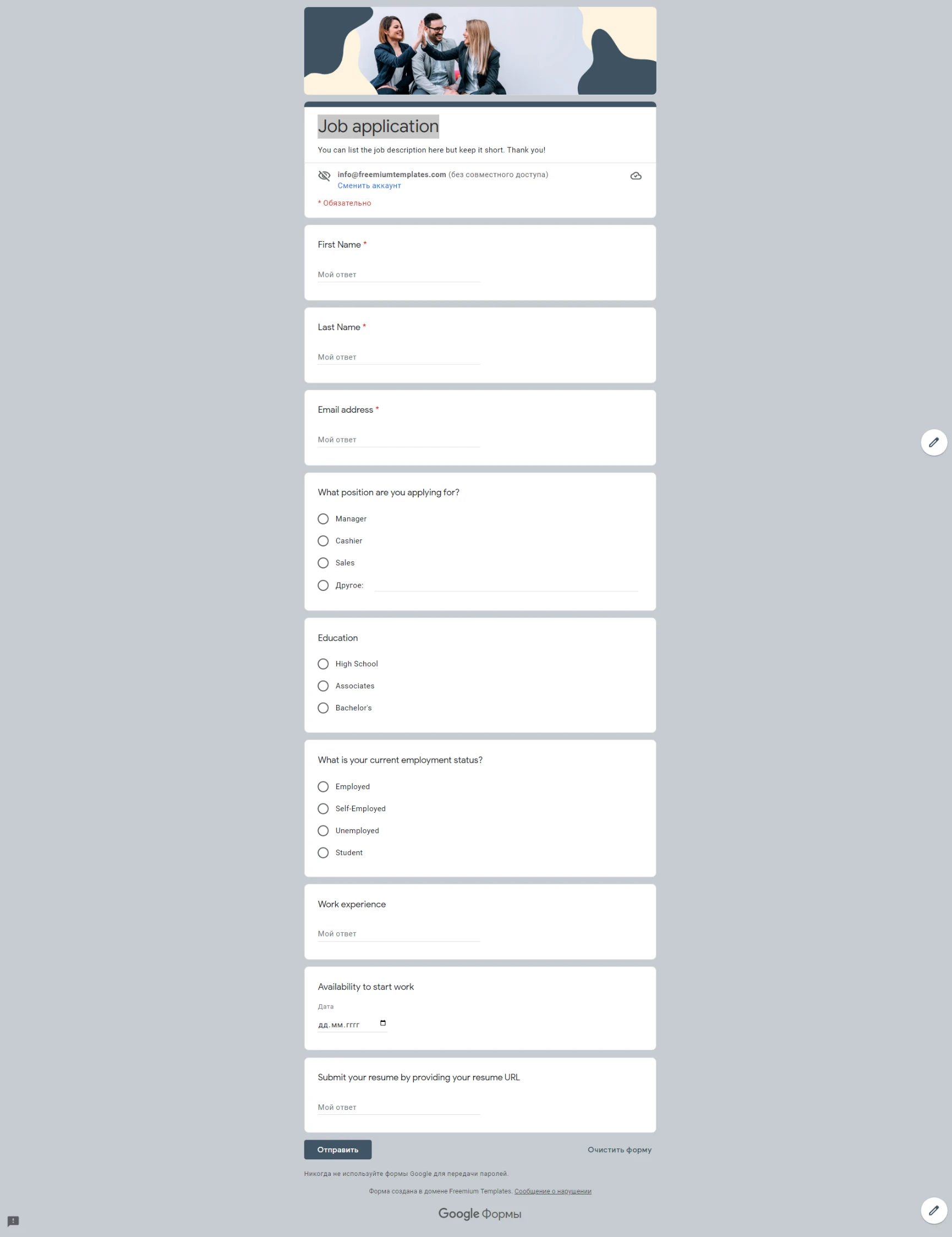 When looking for an employee, the employer often focuses on the personal characteristics of the future employee. Firstly, they are important for assessing the correspondence between the values of a potential employee and the corporate culture of the company. The factors such as emotional intelligence, the ability to work in a team are an important component of success in many positions.
The assessment of the candidate's leadership qualities allows the company to predict the managerial potential of a new employee. The use of the job application template for Google Forms is a foundation for the development of the lists of the questions necessary to obtain the important data from the potential employee.
The most important recruitment criteria when looking for a new employee includes education and work experience. Education is not valued for the piece of paper itself, as many people think. However, this detail makes it clear to the employer that the candidate sitting opposite him has gained knowledge and developed in the chosen field for many years. When considering applications, everything is significant:
Basic education
Additional courses
Personal projects
Participation in conferences
Choosing between two applicants with the same education, a position can be obtained by one who, in his resume, has demonstrated the ability to constantly educate himself and develop professionally. The job application templates for Google Forms is type of the data about the specialists before scheduling an interview.
This method of passive pre-communication can turn into an opportunity to save time and effort needed to conduct meetings with the potential employees. You should use the benefits of the innovative technologies in the form of the templates to achieve the desired goals.