Rental Application Template For Google Forms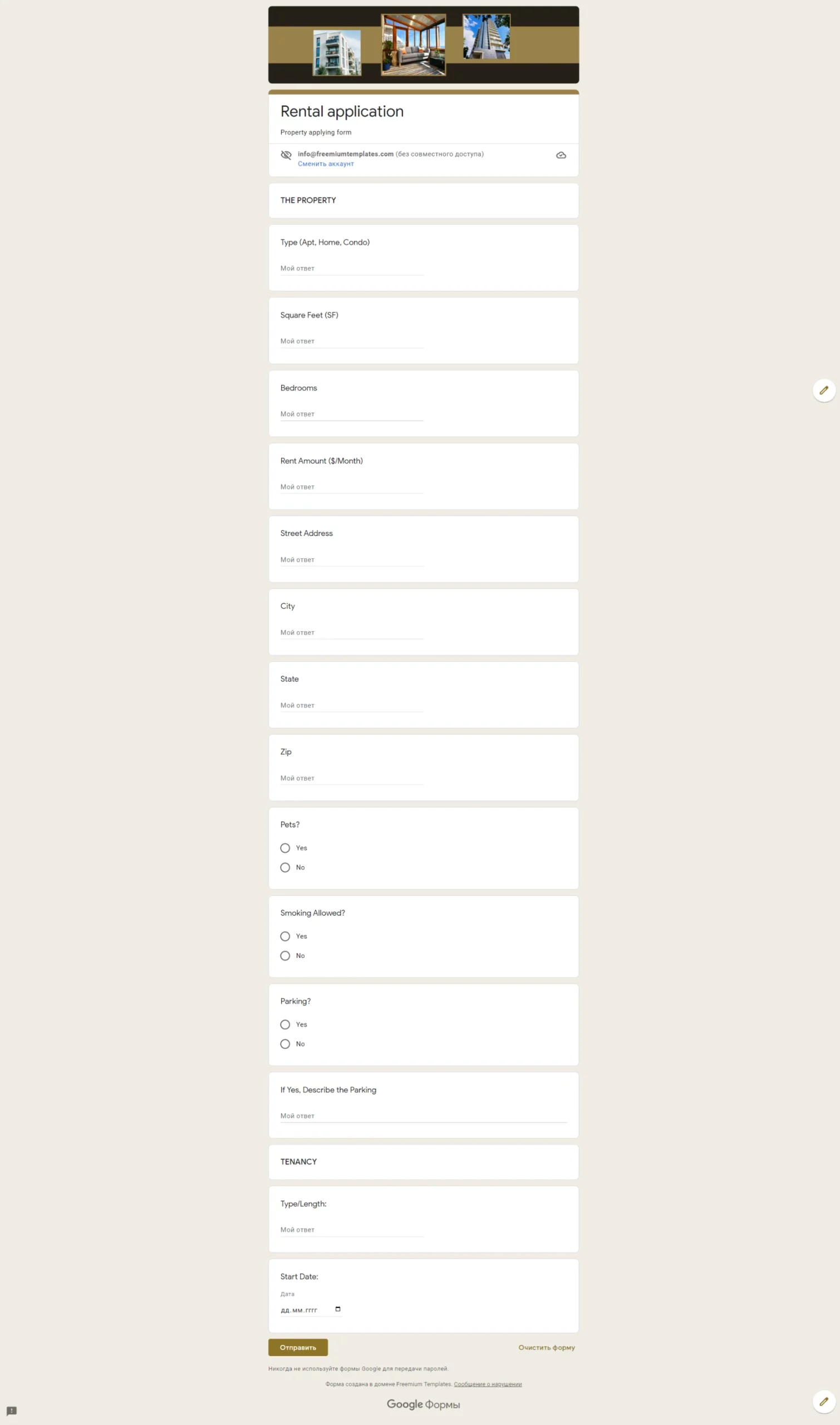 The process of choosing an apartment for rent is complicated, it has many subtleties and nuances. People who have been renting housing for a long time and often move know what is important to pay attention to, what to check and what not to do. If you decide to rent an apartment, you should follow a number of rules that will help save time and protect yourself during the transaction.
The rental application template for Google Forms can turn into the most effective way for the development of the list of the questions needed to find out the preferences and desires of the individuals. This data can become a basis for:
A start of negotiations with the landlord of apartments
A request to a real estate agent
The beginning of independent communication with a real estate agency
The rental application template for Google Forms can save time and effort of the users by providing them with an ability to use available tools for the development of the files aimed at the collection of data. This approach can become especially effective when the clients consider renting housing of different categories including apartments in the city and houses in the suburbs.
The process of the creation of the forms with the use of the application templates for Google Forms will take minimum time and effort by turning into a foundation to obtain a wide range of useful data that will become a crucial point for the further cooperation between the clients and real estate agents. You should not have any skills and knowledge in the area of text editing and graphic design to prepare the forms for the use of the clients and partners. Do not lose an opportunity to enjoy the advantages of innovative progress.
Prev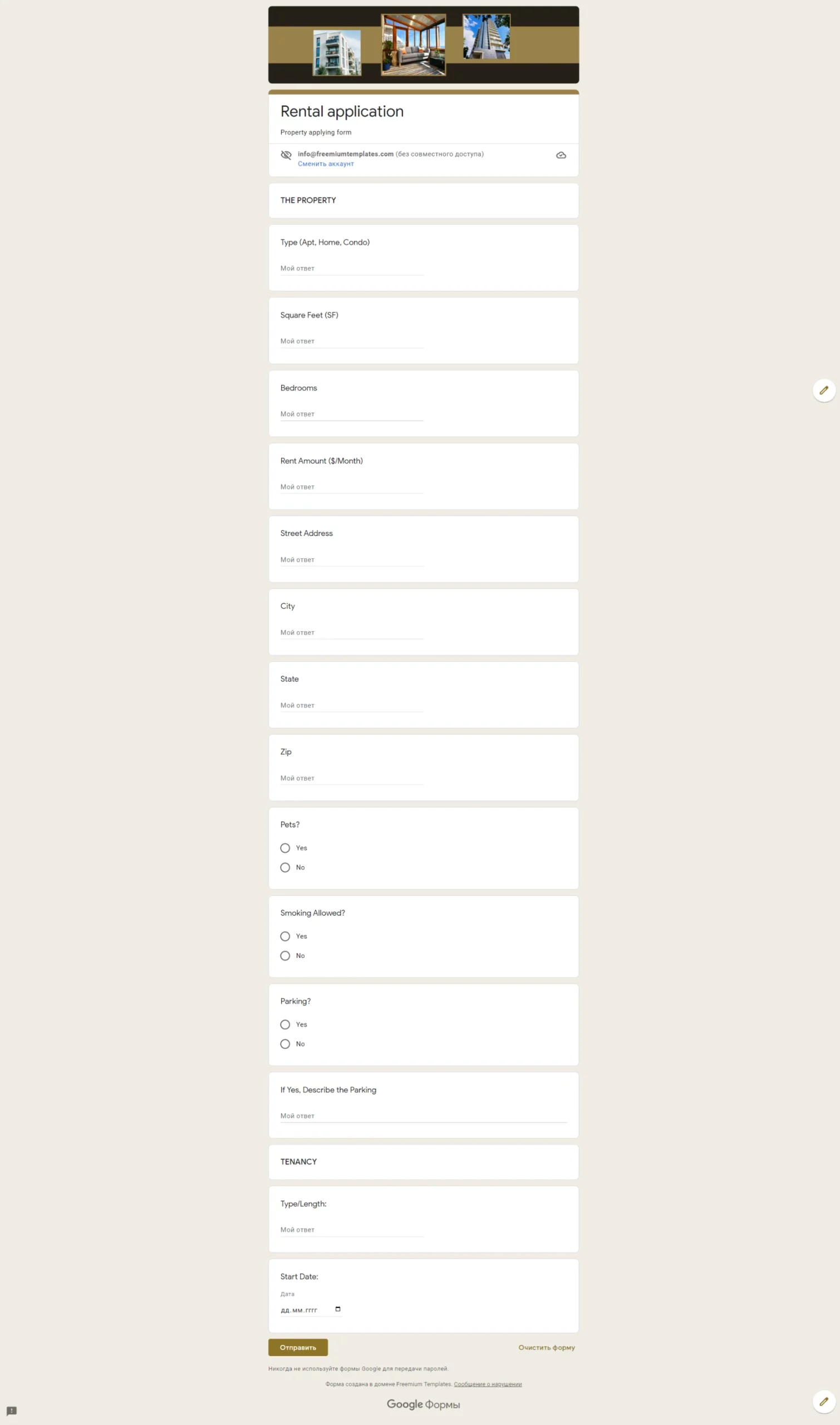 How to edit template in 3 steps?
Step 2

Choose file (in menu)