Customer Satisfaction Survey Form Template For Google Forms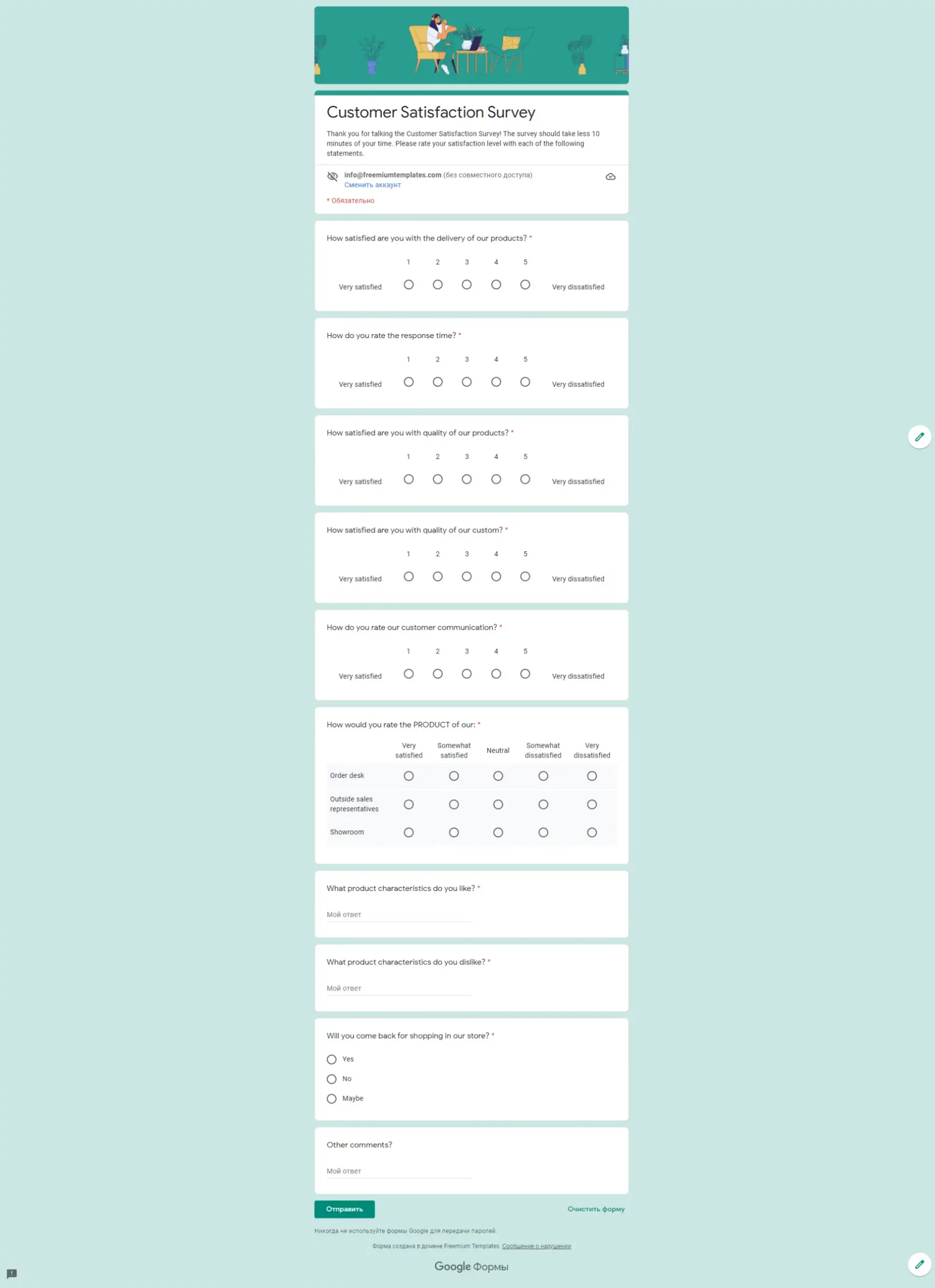 Surveys are one of the fastest ways to get quality feedback. You do not need to be a programmer or have any specialized skills. Using simple templates, you can easily create surveys with the necessary settings that can be published on the website. Surveys should be short because, in general, customers don't like to spend a lot of time answering questions. Ask only very important questions, the number of which should not exceed 10.
There are a number of similar and other definitions of marketing research. In this case, the customer satisfaction survey template for Google Forms is a basis for the development of the files that will allow the specialists to collect the customer feedback. This data can have such positive impact on the work of the company as:
Service level improvements
Increase in the quality of communication with the customers
Improve of a customer-oriented strategy
The creation of this type of visual file does not require the presence of certain skills and knowledge. All marketing specialists will get an opportunity to use these kinds of surveys as an effective tool for analytical activity. The customer satisfaction survey templates for Google Forms have various structures and designs to meet the needs of the users. At the same time, the individuals will have a chance to develop a unique survey to obtain the most valuable data from their clients.
You can read in any marketing textbook that an entrepreneur must constantly receive and analyze feedback from customers. It is really true. If you do not establish contact with the target audience, you can miss a lot of important points that will affect sales and conversions. Perhaps visitors do not complete the purchase because you have not added a payment method convenient for them. They may go to competitors because your assortment is too modest.