Camp Evaluation Form Template For Google Forms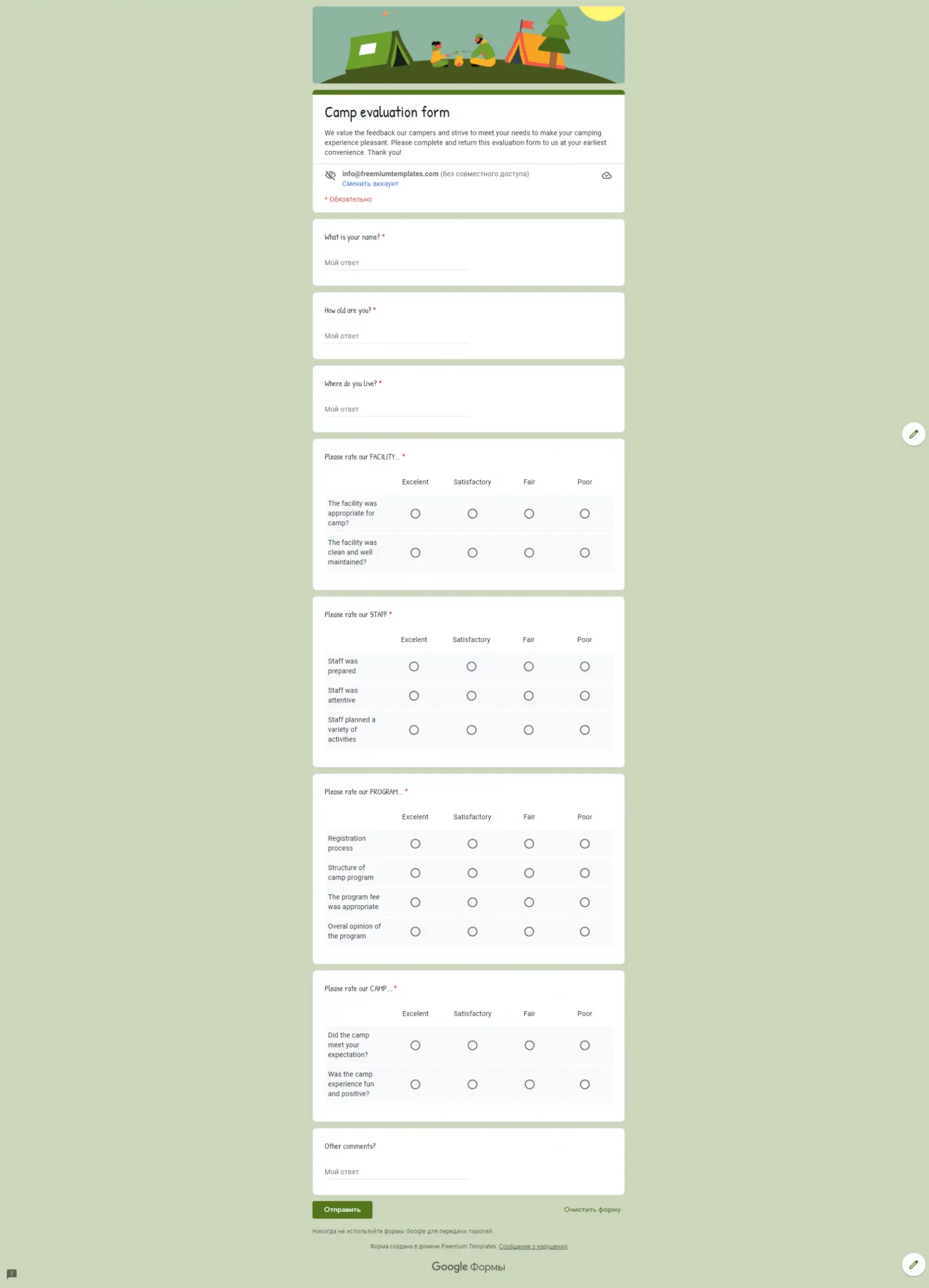 The activities of the children's camp are based on certain principles, fundamental ideas, and value bases. These principles do not contradict the basic principles of humanistic pedagogy. The work of the teachers in the camp is based on the principles of:
Humanistic the orientation of education
The centering of education on the development of the individual
Cultural conformity
Natural conformity
The principle of variability
The collectivity of social education
The principle of dialogue
The incompleteness of education
The creation of the visual files through the use of the camp evaluation survey template for Google Forms is the most effective approach to collect the data about the quality of the services provided by the camp. This method does not lose its relevance in case of the functioning camps for adults based on their interests. In this case, climbing, dance, and recreational camps become more popular every year. The camp evaluation survey templates for Google Forms can offer the users a wide range of the tools needed to complete different tasks.
This action algorithm gives a chance to create the files that meet the needs and expectations of the users having no skills and knowledge in this area. At the same time, the positioning of a suburban children's camp as an educational organization affects the personal development of the child through a comparison of the nature of relations in different types of groups.
The focus on the age characteristics of children in educational work with them is one of the main pedagogical requirements. The data obtained after conducting a survey can indicate the level of satisfaction of children and their parents after a holiday in the camp. The wishes of the guests of adult camps can turn into a basis for the introduction of certain changes to improve the level of services.