Template for Movie Poster For Google Docs & Word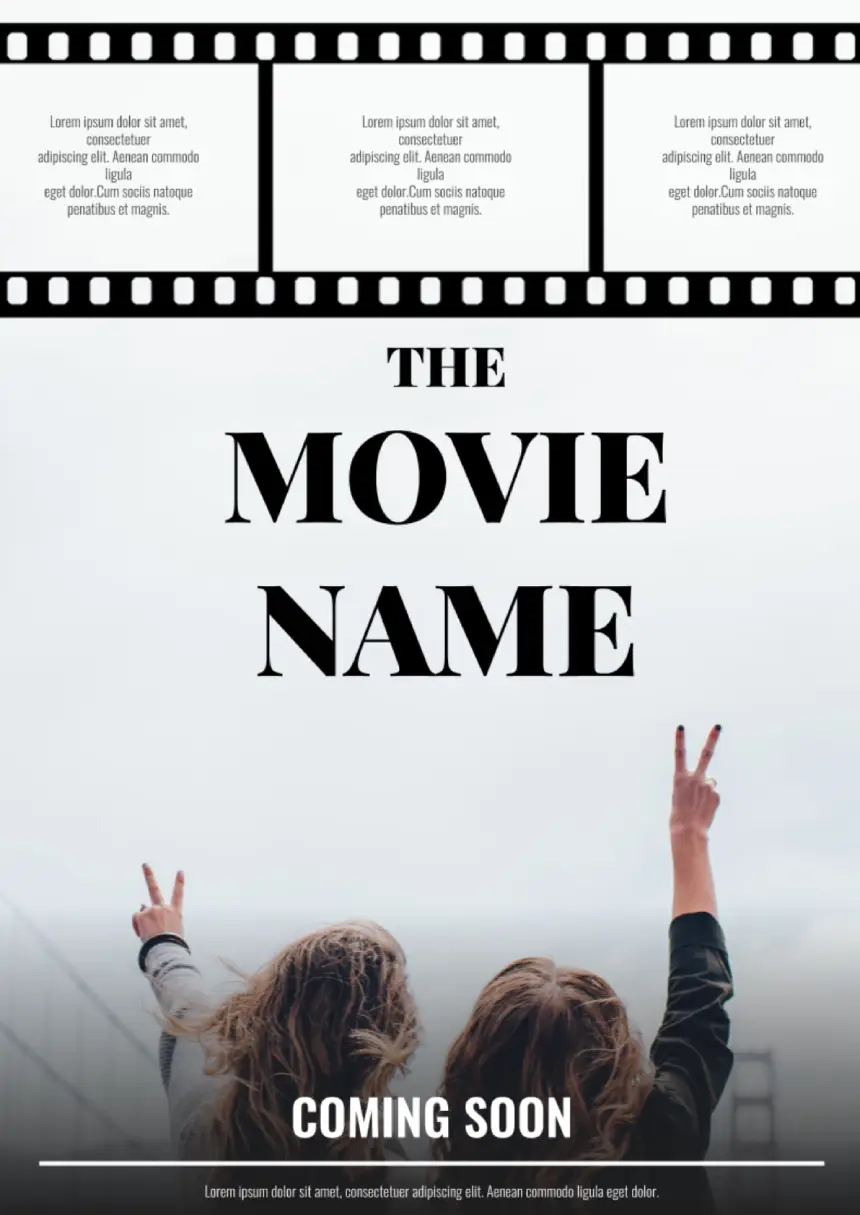 Most films need good promotional accompaniment. The success of the picture on the big screen still depends on advertising. No matter:
How talented would the director be?!
How famous and in demand the actors who took part in the filming would not be?!
How impressive was the budget of the film?!
The use of the movie poster template for Google Docs provides the individuals with an opportunity to develop perfect visual materials for the promotional campaign of any movie. You can complete this task in a few slicks without the necessity to have special skills and knowledge in this field. Sometimes the advertisements for a movie are just as interesting as the movie itself.
The film poster template for Google Docs has all tools needed for the creation of the productive way of the promotional content to reflect the main ideas of the film. At the same time, such kinds of posters will attract the target audience by inspiring them to visit the cinema. The posters show a high level of effectiveness in the terms of the promotion and PR.
The international film industry is both a cultural and an economic sector. From the point of view of movie presentation, the creation of a piece is a creative non-material process aimed at improving people's way of perceiving the culture of cinema.
From an economic point of view, making a movie is creating a product that generates income. Such kinds of the posters help to organize a good level of box office by motivating film lovers to visit cinema. Use the templates offered by the website as the way to achieve the planned personal goals and new heights in the area of business.