Easter Poster Template For Google Docs & Word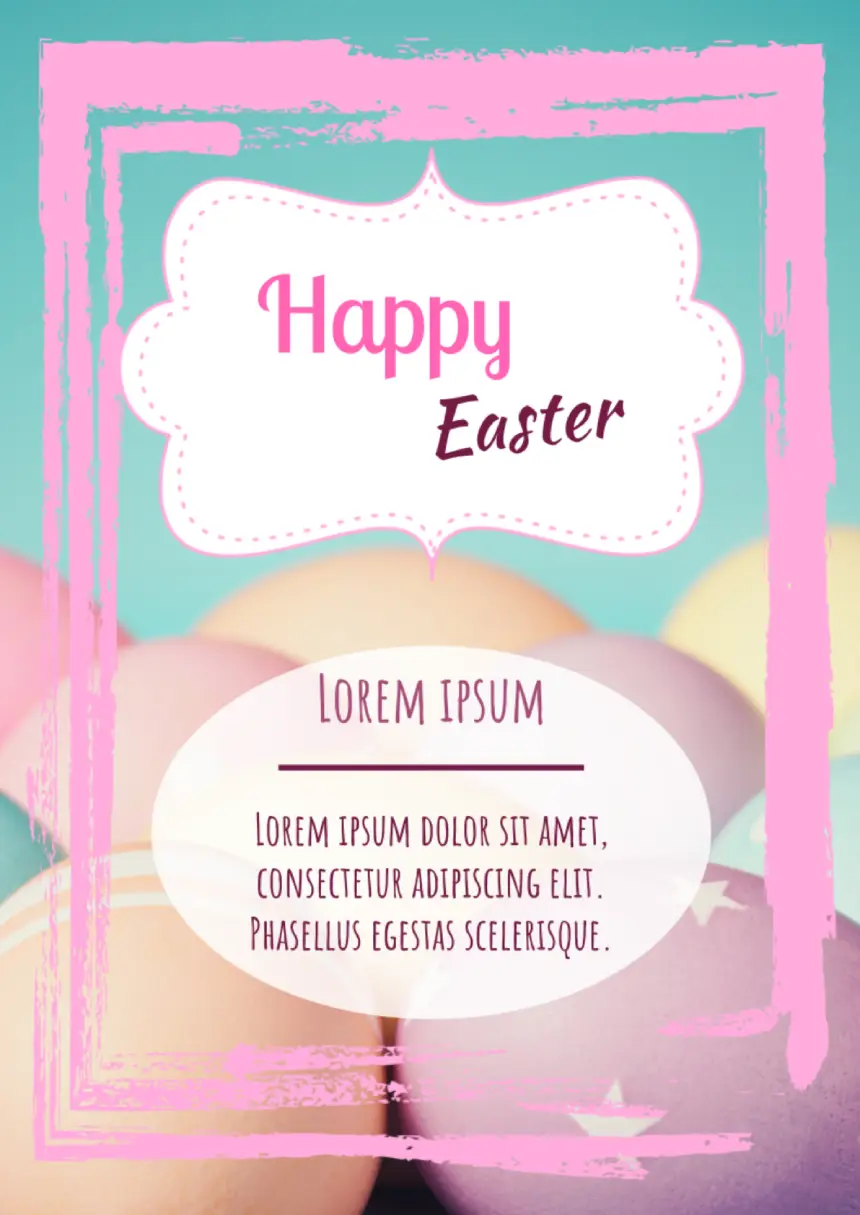 Easter or the Resurrection of Christ is the first and greatest holiday in the New Testament Church. he day of the celebration of Easter was established by the First Ecumenical Council in 325. Usually, the celebration of Orthodox Easter falls on the period from April 4 to May 8, according to the new style. Easter celebrates the resurrection of Jesus Christ, who atoned for people's sins by his death. The Easter poster template for Google Docs is the best method to share the positive emotions and wishes with the friends making every effort to honor this religious event. The poster can include:
Holiday attributes
Wishes
Description of traditions
The Easter poster template for Google Docs is a basis for the development of the files with the unique design and structures by completing them in a few clicks. People prepare for Easter starting from Great or Maundy Thursday. On this day, the whole house should be cleaned. The Easter menu is distinguished by festive splendor and the presence of the beautiful details.
The parts of the traditional menu can turn into the details of the poster. According to ancient tradition, colored eggs have to be placed on a dish among specially sprouted greens of oats, wheat, and watercress. For the Easter meal, people bake rich Easter cakes, cook Easter cottage cheese and paint eggs. Feasts continue throughout the Easter week. Festive tables are bursting with a variety of dishes.
Such a poster can turn into an integral part of the positive atmosphere of the celebration. It can demonstrate any details of the traditions and customs accepted during this holiday. Do not lose an opportunity to enjoy the Google Docs poster templates providing the users with the chance to save time and effort needed to complete this task.
freely? - free

freely? - free

freely? - free

Biology Poster Template

The biology poster template for Google Docs can save your time and effort needed to achieve the desired results in any area of your activity!

freely? - free

Bio Poster Template

The bio poster template for Google Docs includes a wide range of the structures to meet the needs of the users having no experience in the area of visual design.