Recipe Green Smoothie (drink) Template For Google Docs & Word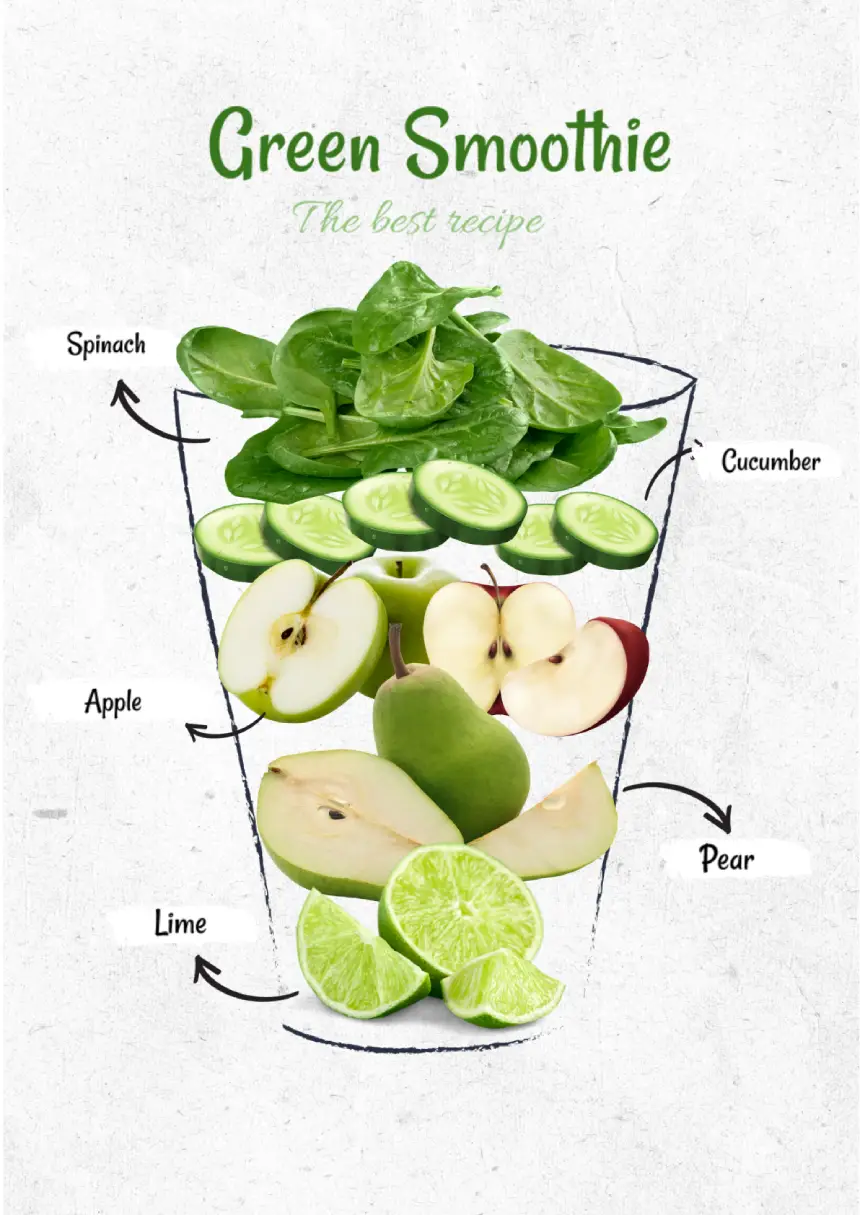 The drinks are an important detail in the menu in most of the cafes. They represent an opportunity to meet friends for a cup of coffee to discuss the last news. This process turned into a tradition by performing a role of the special ritual. For example, the Chinese tea ceremony is a distinctive feature of this centuries-old culture. An Englishman skips tea at 5 o'clock in the afternoon as a mandatory ritual for relaxation and rest.
The drink recipe template for Google Docs can turn into the perfect approach for the visualization of the recommendations for the cooking of any types of the beverages. The list of the most demanded drinks involves:
Coffee
Tea
Smoothie
Fresh juice
Match
Cocoa
Hot chocolate
The recipe includes the ingredients needed to receive the specific taste of the drinks. At the same time, it reflects recommendations for further cooking. The development of the drink Google Docs recipe templates does not require the use of the retained skills and knowledge in the field of graphic design and text editing.
You will obtain only positive emotions during the process by receiving happiness. The personal way of serving a drink also has a crucial role to perceive it. You can use different ice shapes and special cups. These nuances can turn into a foundation of the recipe developed through the use of the templates.
You will have a n ability to share this file with your friends by explaining to them the details of your preferences. The drinks can become a reflection of the combination of the unique tastes meeting your experience. The use of the files will allow you to save effort during the process of the template editing.