Missing Poster Template For Google Docs & Word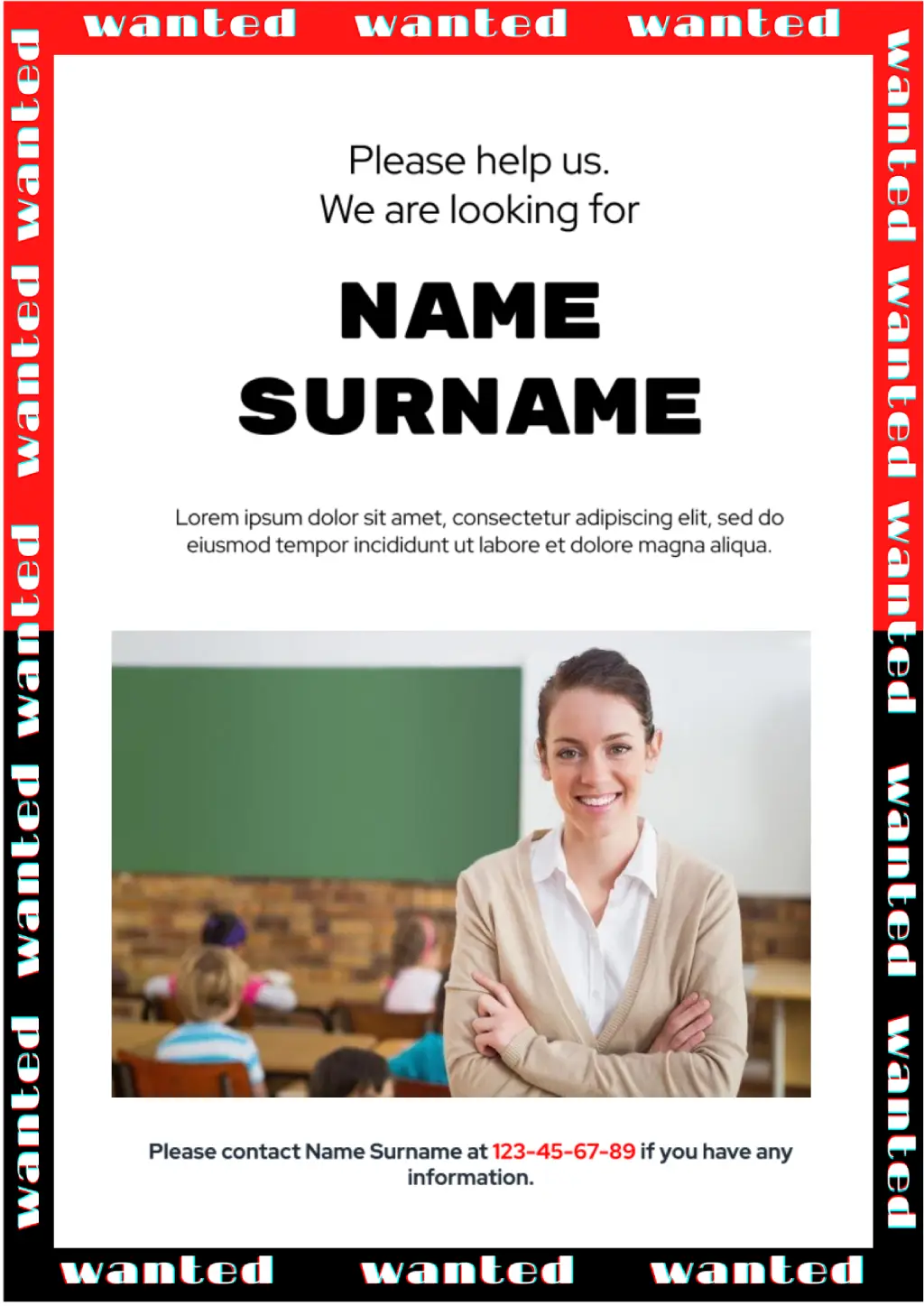 The search for missing persons falls within the competence of the Department of Internal Affairs, which are obliged to immediately respond to signals about the disappearance of citizens. The police officer on duty, having received statements about the disappearance of a person, registers him in the register of statements and reports of crimes, regardless of the place of his last stay, while he does not have the right to refuse to accept a statement about the disappearance of a person on the grounds of disappearance in the territory. The use of the missing poster template for Google Docs can significantly simplify the tasks aimed at the search for:
People
Animals
Lost material values
Such details of the process as posters have a huge impact on the effectiveness of the search works. The use of the missing poster template for Google Docs does not require any specific skills and knowledge by providing the individuals with the necessary tools to complete certain tasks aimed at dissemination of information about missing people and animals. This type of the actions has an especially high level of effectiveness in the early stages of the search. Consequently, the process of the development of the files should not take a lot of time by distracting specialists from their main work.
The use of the missing Google Docs templates is a prerequisite to achieve the desired results in a few clicks by making every effort to help descendants to find their loved ones. This point is especially evident when it comes to children who can injure themselves and become victims of the actions of intruders. The templates can turn into a prerequisite to obtain the fast results of the search works. just use these benefits of the innovative technologies.
Next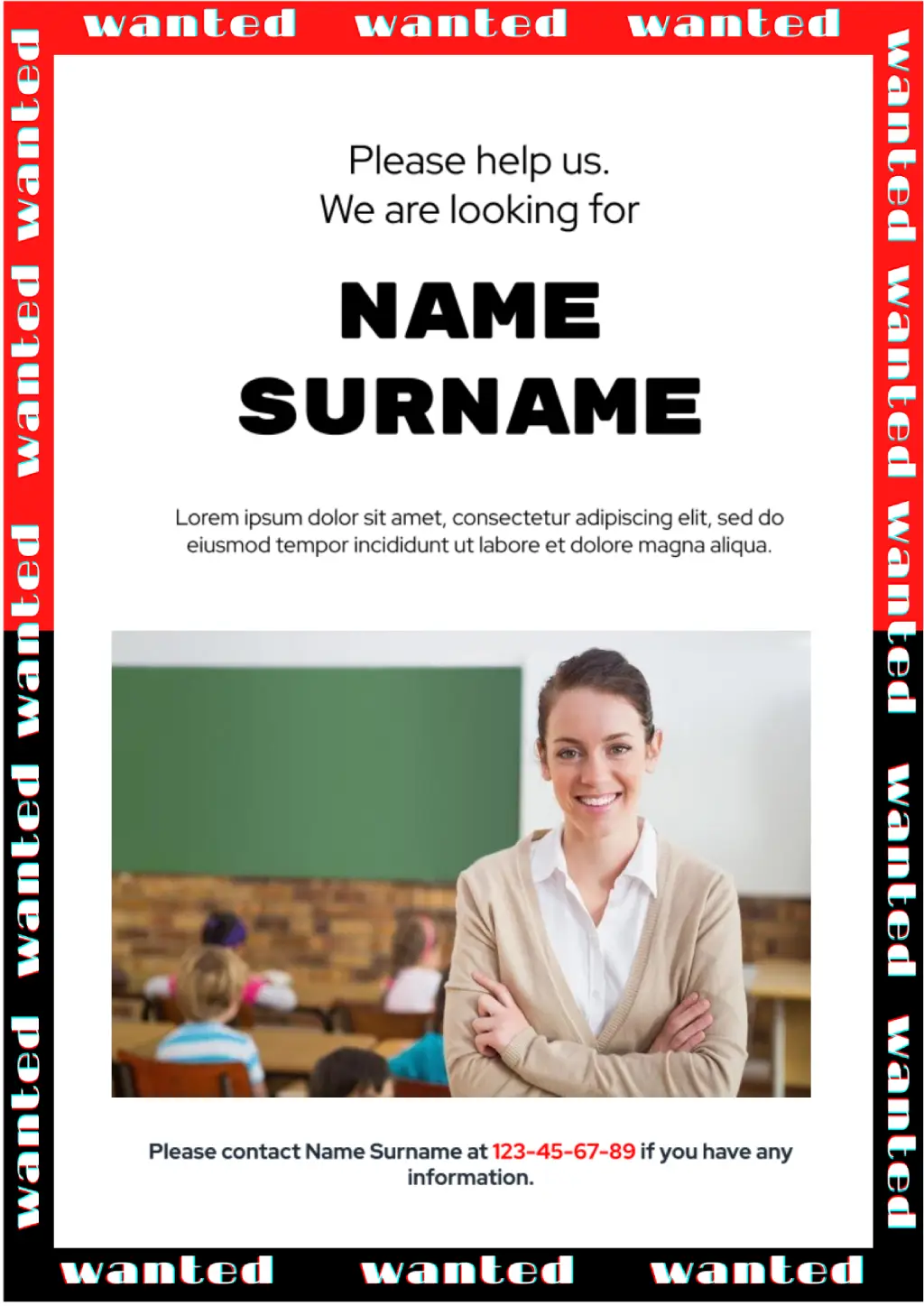 How to edit template in 3 steps?
Step 2

Choose file (in menu)