Lost Cat Poster Template For Google Docs & Word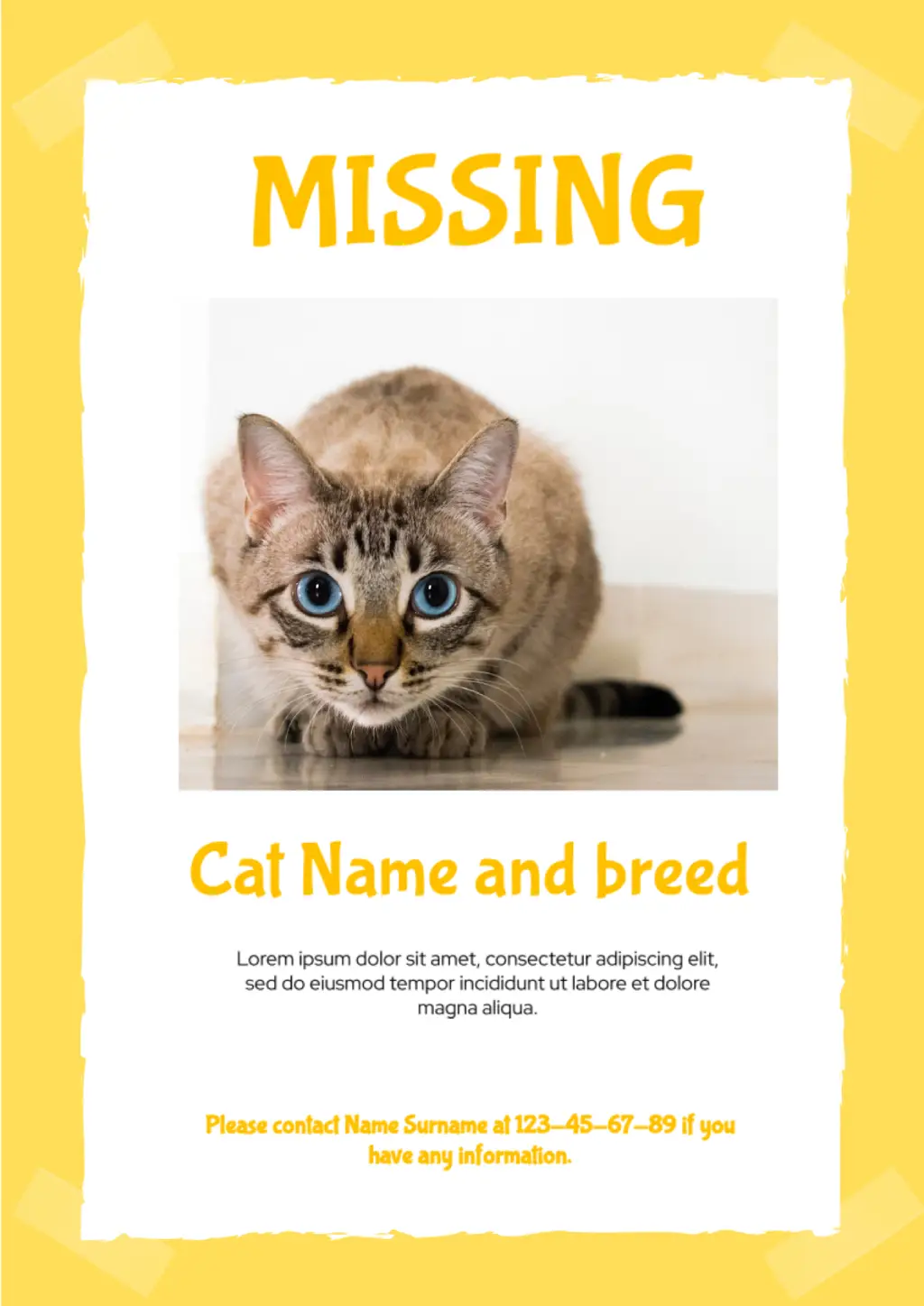 Animals can behave unpredictably by causing the emergence of stressful situations for their owners. The loss or escape of a pet is a sorrow for the whole family. In this case, the family members make every effort to bring the animal home. The use of the lost cat template for Google Docs can increase the leave of the positive outcome and likelihood of the animal returning. As a general rule, this type of the files includes such details as:
Photo of pets
The name of the animal
Brief description of their appearance and behavioral habits
Contacts of the owners
The use of the lost cat template for Google Docs will allow you to reduce search time by allowing other people to help you. The timely dissemination of information has a significant impact on the emergence of the desired results of this situation. A pet is an animal in name only. In fact, it is a real family member. Pets understand everything, and most can even talk. Of course, not in words, but they can communicate with the owner almost in full.
However, misfortunes also happen. For example, a pet is lost. Dogs break off the leash and run away, frightened by a tram, train, fireworks, firecrackers, in pursuit of a partner. A cat can run out of the house completely unnoticed by the owners, or get lost at the time of moving, a trip to the country, with "overexposure" from relatives or friends during the holidays.
In this case, the use of the missing posters is the most effective way to find a cat or dog and bring it home. The time allotted for the search is minimal. The probability of finding a cat or dog decreases every hour. Every minute is precious. The use of the Google Docs missing templates can save your time by giving a chance to focus on the crucial processes needed to find out the possible location of your pet.
Prev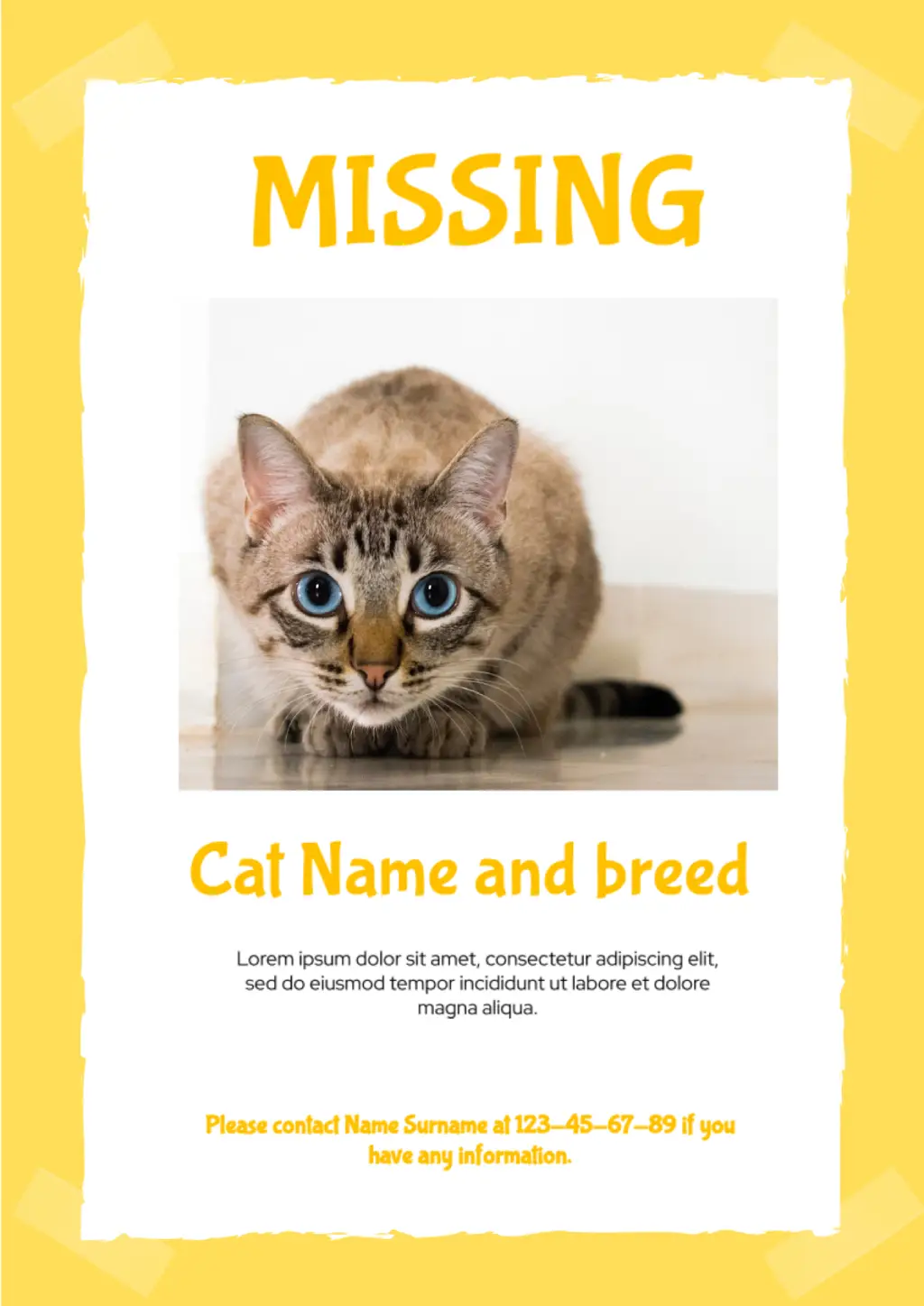 How to edit template in 3 steps?
Step 2

Choose file (in menu)