Menu Weekly Template For Google Docs & Word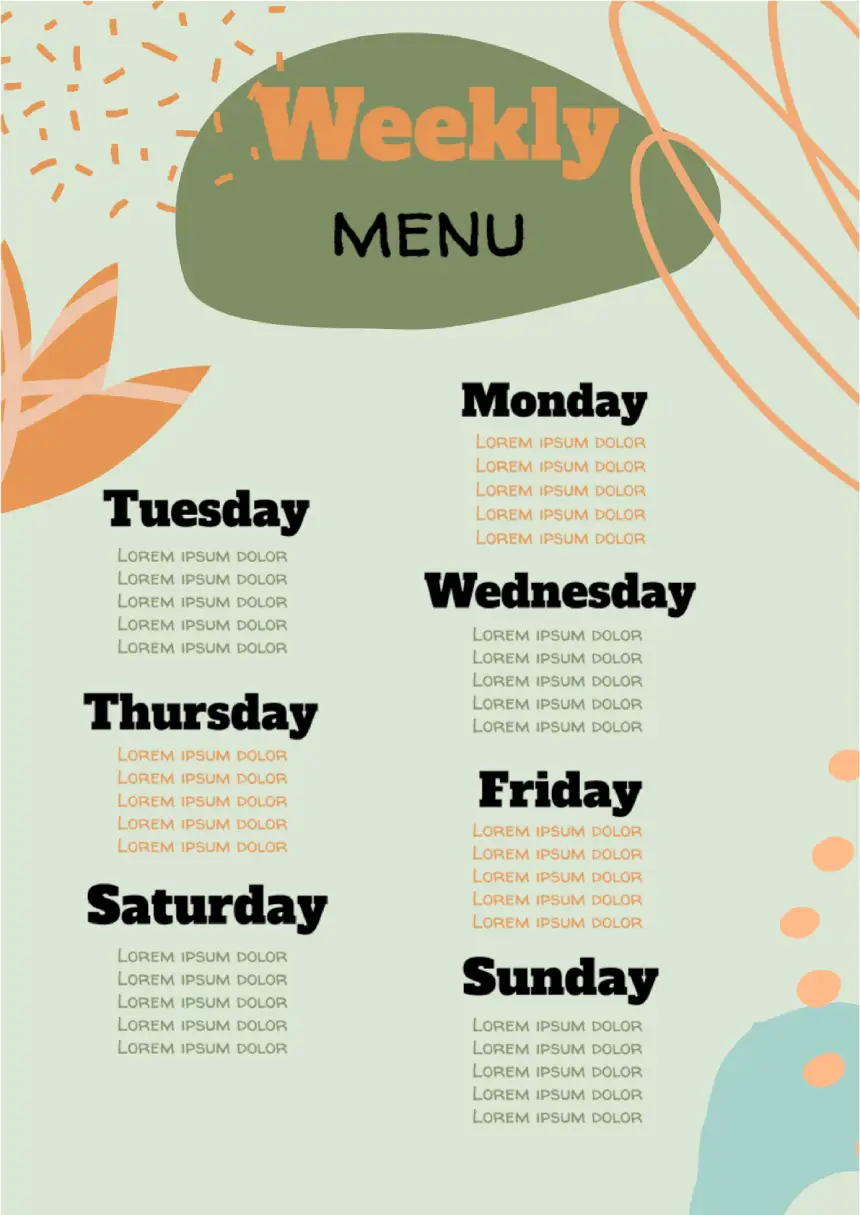 The individual should have an opportunity to enjoy the benefits of the templates by improving the quality of your work. The weekly menu template for Google Docs is the best approach to minimize financial spending with the absence of the skills in this field. It is an ability to fulfill certain types of tasks without external help.
You can free yourself from these responsibilities by having an ability to manage the procedure through the use of shared access to the files as a prerequisite to increase the working productivity. The temples can turn into an integral part to participate in routine duties. The files include a wide range of the benefits that allow you to:
Introduce changes every week
Spend minimum time and effort
Experience no financial expenses
The weekly menu template for Google Docs is your ability to achieve a productive labor process by increasing the level of the competitiveness to attract the new visitors to come to your place. Just use the menu Google Docs templates as the main approach to improve the image and service in your restaurant.
You will get an ability to use the trends in the area of restaurant business as an opportunity to achieve professional success. You should not forget to share the data about the templates with your friends.
The online resource will become an endless source of the needed files and options that allow you to interact without the access to the Internet by using offline mode. You will obtain only positive emotions during the working procedure by realizing your creative ideas and strategies to benefit the brand. You can show these details in your menu developed through the use of the templates.
freely? - free

freely? - free

Party Menu Template

The party menu template for Google Docs includes all necessary details to show the nuances of the meals for guests!

freely? - free

Dinner Menu Template

The dinner menu template allows all users of the website to complete the tasks for the development of these kinds of documents!

freely? - free

Menu Event Template

Event menu template can be the only way that the organizers of the celebration need.