Menu Monthly Template For Google Docs & Word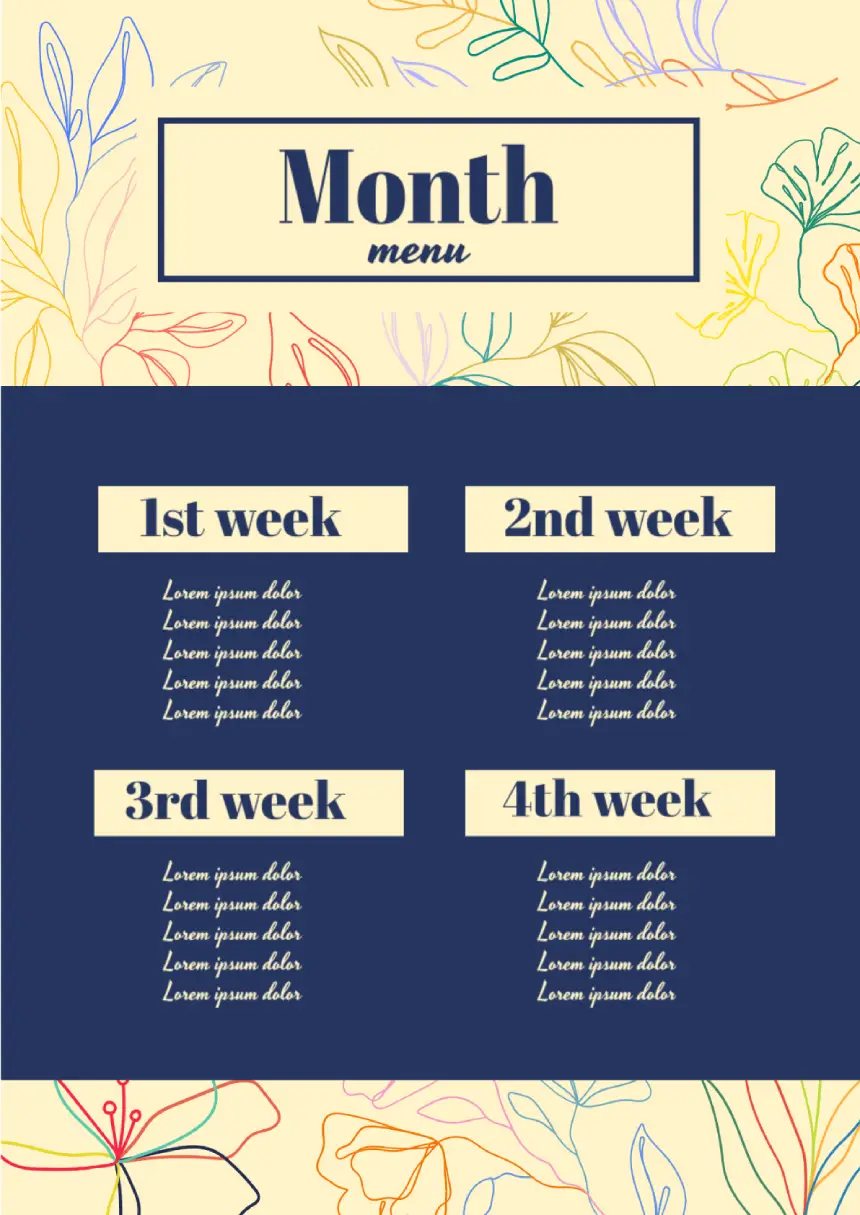 The users should not lose their chance to enjoy these benefits by improving the quality of your work. The monthly menu template for Google Docs is the most convenient method to save financial resources by having no experience in this area. It is a chance to complete such kinds of tasks without external support.
You can delegate these responsibilities to other employees by having an ability to control the process through the use of shared access to the files as a basis for the collective work. The monthly menu template for Google Docs can turn into an integral part to finish routine duties. The template includes places to reflect the information about such nuances as:
Dishes
Drinks
Prices
Ingredients
Photos of ready meals
You can increase the productivity of this procedure by offering the managers to take an active part in this activity. It is your ability to achieve a multitasking labor procedure by improving the level of the competitiveness to attract the new visitors to come to your cafe.
Do not lose this chance to use the menu Google Docs templates as the crucial approach to renovate the image and stylistic design of the menu. You will get an ability to follow all the trends in the area of restaurant business due to the presence of an opportunity to use the benefits of the templates. Do not forget to share the good news with your friends.
The website will turn into an endless source of the necessary files and options that allow you to interact without the access to the Internet by using offline mode. You should get only positive emotions during the working procedure by following your creative ideas and vision of the brand. You can show these details in your menu developed through the use of the templates.
freely? - free

freely? - free

Party Menu Template

The party menu template for Google Docs includes all necessary details to show the nuances of the meals for guests!

freely? - free

Dinner Menu Template

The dinner menu template allows all users of the website to complete the tasks for the development of these kinds of documents!

freely? - free

Menu Event Template

Event menu template can be the only way that the organizers of the celebration need.