Catering Menu Template For Google Docs & Word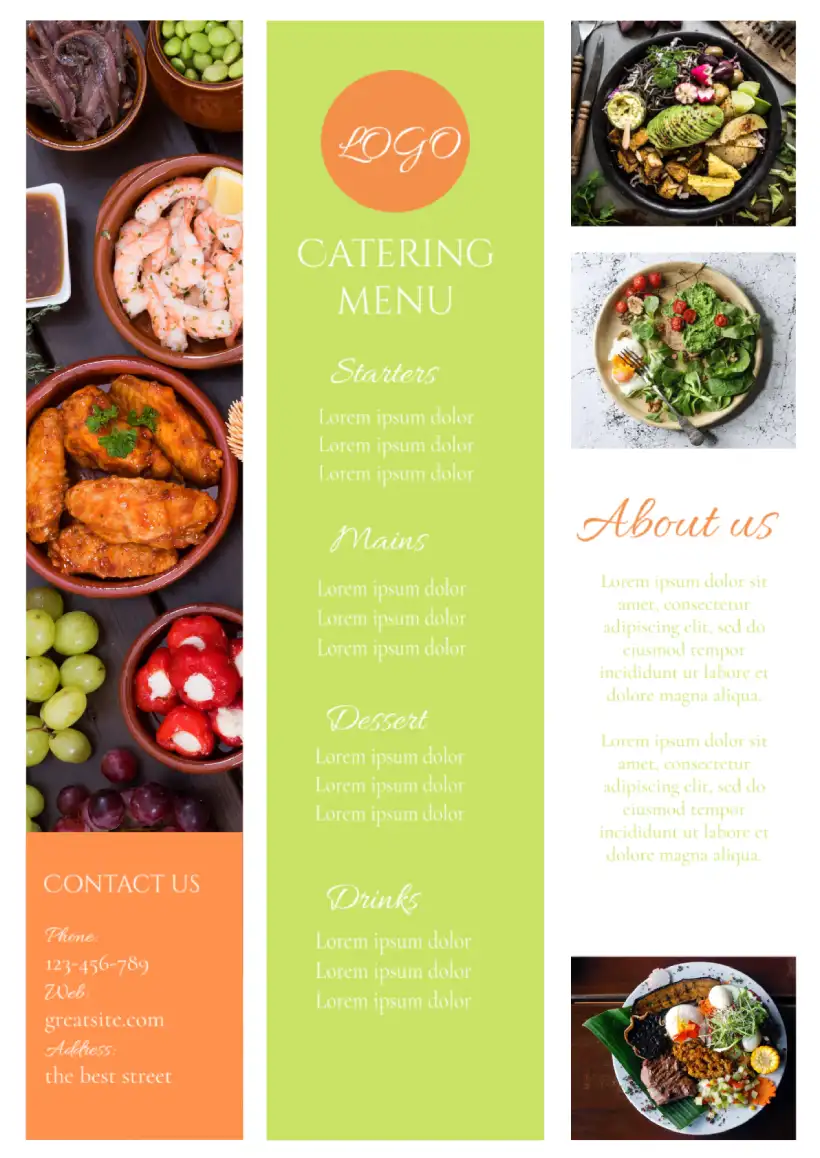 Menu represents one of the crucial nuances of any celebration where the visitors can obtain positive emotions: the delicious appetizers, desserts and main dishes. In this case, the catering services provide an opportunity to organize meals for guests anywhere.
This point is especially convenient for the different kinds of celebrations and conferences. The use of the template for Google Docs to develop a catering menu is the most effective way to create this type of the files. The menu can include a list of:
Snacks
Dishes
Drinks
Desserts
The creation of this type of file requires a lot of time and knowledge necessary to collect data for the improvement of the menu by offering the visitors new conditions to your place. The template for Google Docs to introduce a catering menu can intensify the procedure by giving you a chance to focus on the procedure necessary to cook.
The visual aspects of the menu lead to the need to have an ability to include changes into the list of the desired working outcomes. The template will become the main way to complete the routine tasks by avoiding the necessity to distract from the main activities that you have to monitor. The use of the files does not require the presence of the knowledge and experience in this field to obtain the planned results of the innovations.
You can have only a desire to obtain this type of file. The website will perform all other actions for you. You will obtain only positive emotions during the procedure by having an opportunity to concentrate on the duties associated with cooking the chosen dishes. The opportunities of the templates can allow you to share the access to the documents with the colleagues to delegate the responsibilities.
Next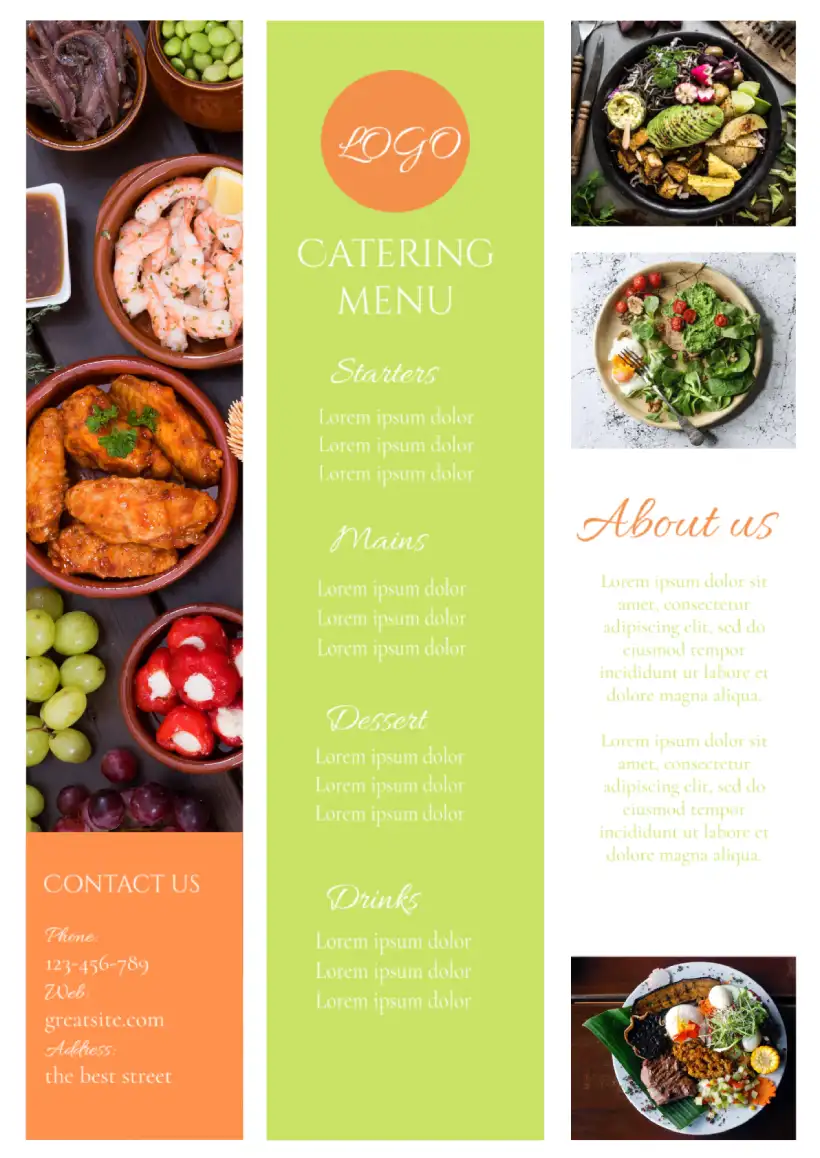 How to edit template in 3 steps?
Step 2

Choose file (in menu)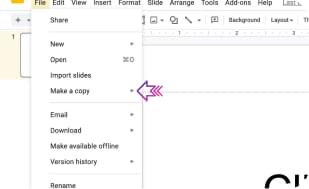 freely? - free

freely? - free

Party Menu Template

The party menu template for Google Docs includes all necessary details to show the nuances of the meals for guests!

freely? - free

Dinner Menu Template

The dinner menu template allows all users of the website to complete the tasks for the development of these kinds of documents!

freely? - free

Menu Event Template

Event menu template can be the only way that the organizers of the celebration need.