Meeting Note Template For Google Docs & Word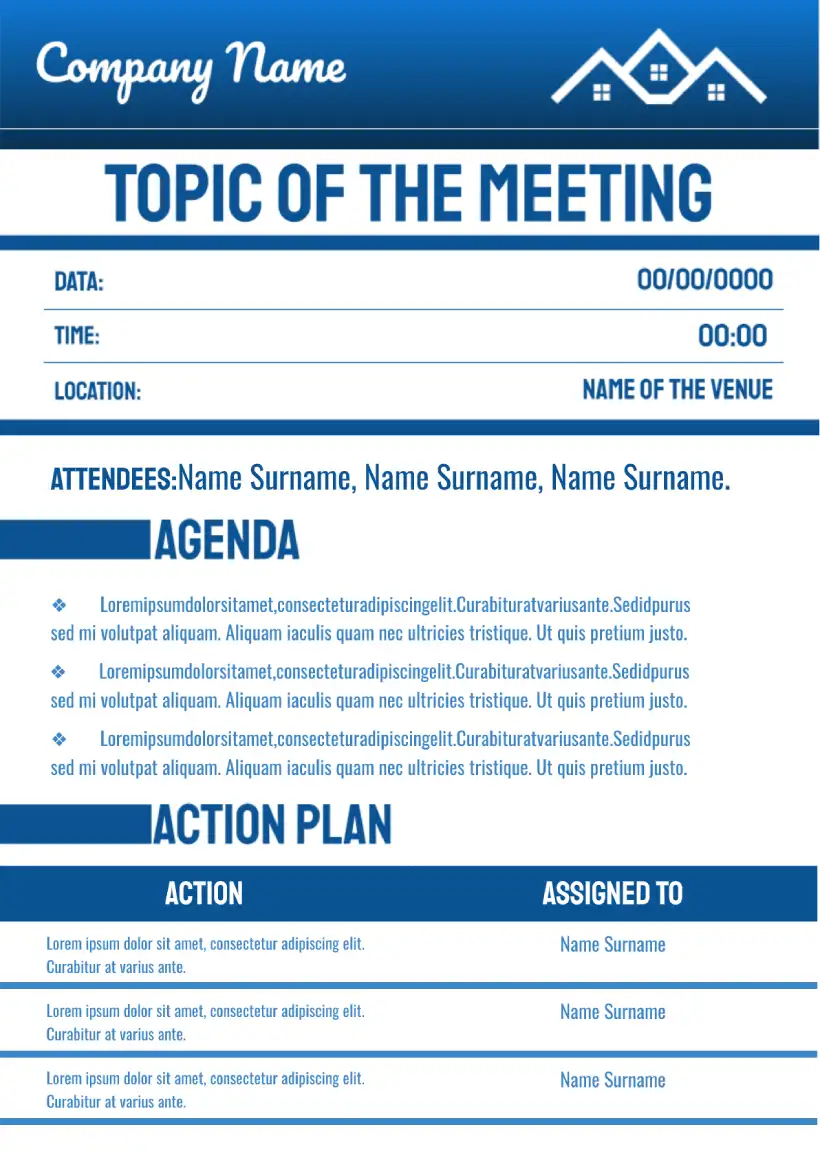 Have you ever been afraid to forget important information received during a meeting with colleagues?! It does not cease to be relevant for many people expressing a desire to do their job efficiently. The use of the meeting note template for Google Docs can turn into the most convenient solution to this problem by providing all participants of the meeting receive the files with the details and outcomes of this corporate event. As a general rule, this document and Google Docs notes templates includes such points as:
The name of the company
Details about the time and place of meeting
Agenda
Action plan
The list of attendees
At the same time, the website users can introduce any kinds of the changes into the templates by making them unique. The customer-oriented approach to creating templates provides the individuals with an opportunity to enjoy the benefits of these files. The process of the creation of a meeting note template for Google Docs does not require the presence of any specific skills and knowledge to obtain the results of the high quality.
You can create this type of document in a few clicks. The use of the templates will allow you to save time and effort to focus on the main working processes needed for the fulfilment of the tasks from the action plan. These documents can optimize the procedure aimed at the development of meeting notes by turning them into a basis for monitoring the productivity of these corporate events.
This approach will allow you to make them more effective by achieving different corporate goals. You can share these documents with all the attendees of the meeting to remind them about the necessity to perform specific tasks as a prerequisite to increase the level of company's performance.
Next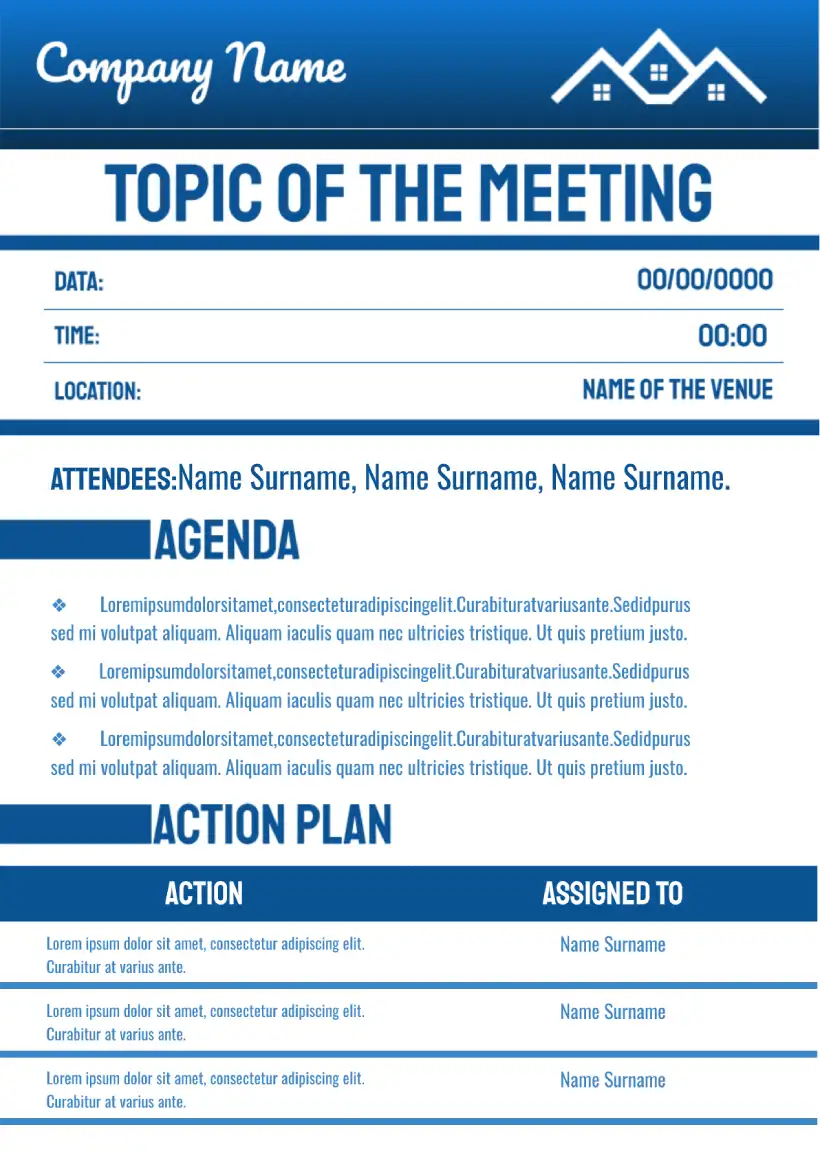 How to edit template in 3 steps?
Step 2

Choose file (in menu)