Meeting Note Template #3 For Google Docs & Word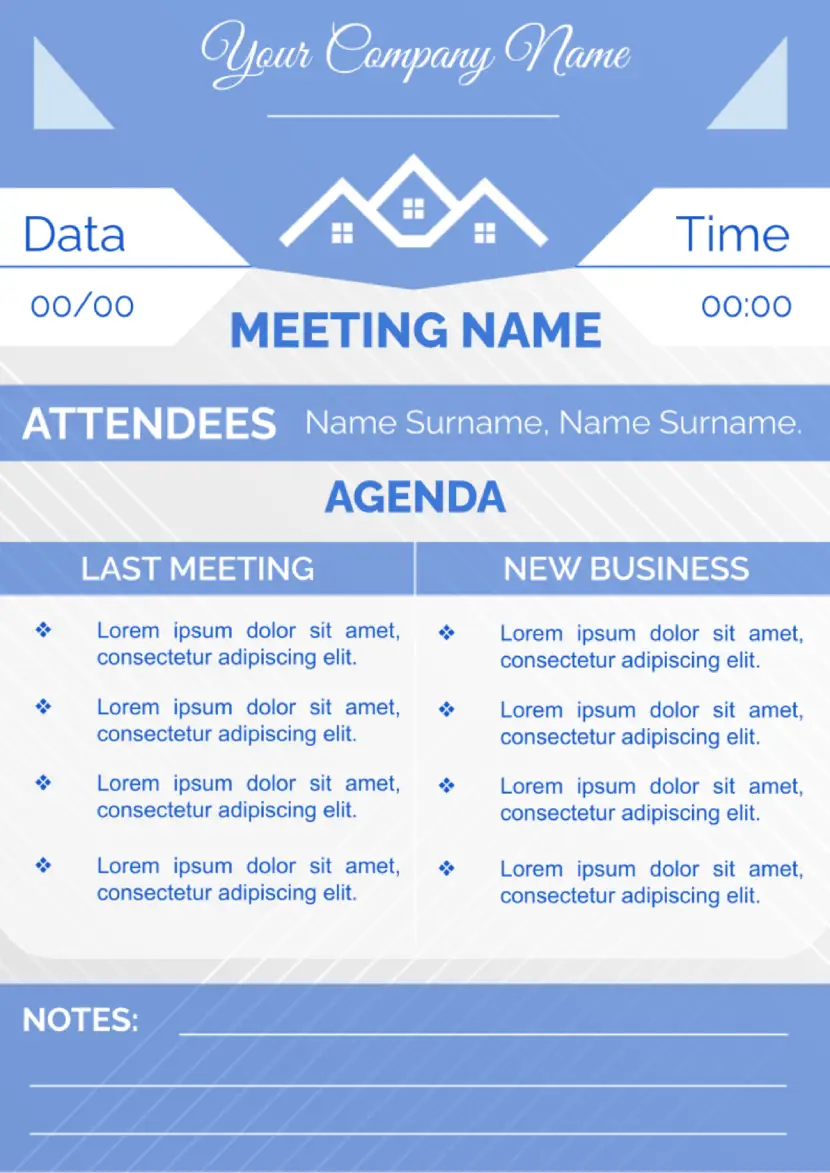 The performance of routine tasks and duties takes most of the professionals' time by preventing them from being able to use their unique skills and knowledge to benefit the company. In this case, the use of the Google Doc template meeting can turn into the primary way to obtain the documents of the high quality of describing the outcomes of the corporate event. The development of this type of the files gives an ability to:
Increase the productivity of the working process
Share the important data with the colleagues
Monitor the progress of the tasks
Follow the action plan created at the initial stages of the company's labor
As a general rule, the process of the creation of these kinds of reports requires the use of specific skill and knowledge. You should spend a lot of effort and resources to receive the necessary experience to complete this assignment. The Google Doc template meeting can solve this issue by turning into a prerequisite for the well-coordinated procedure aimed at the introduction of reports into the working process.
The templates are the result of the innovative progress needed for the support of the specialists from the different areas of activities. The users of the website can enjoy the benefits of notes templates for Google Docs by making them an integral part of the working process giving a chance to establish closer control over the results of meetings by turning this information into the crucial resource for the achievement of the already planned goals.
This approach can increase the level of the company's productivity by having a positive impact on the competitiveness and current incomes of the corporation. The use of the templates is a prerequisite for the emergence of a wide range of additional opportunities.
Notes Templates

freely? - free

Meeting Note Template #2

Your chance to create a template in a few clicks and increase your productivity without any special skills or knowledge in this area!

Notes Templates

freely? - free

Meeting Note Template

The use of template will allow you to save time and effort to focus on the main working processes. You can create this type of document in a few clicks!