Flyer Real Estate Template For Google Docs & Word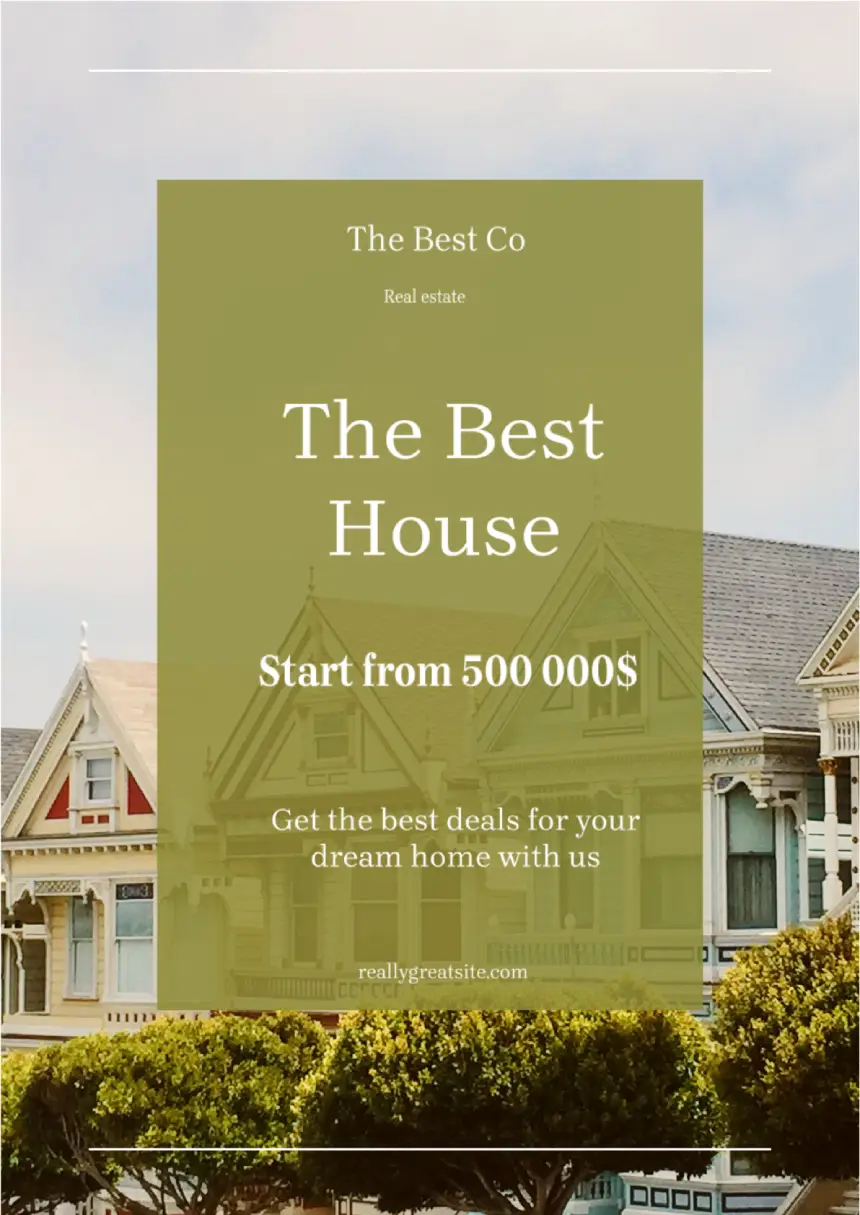 The purchase and sale of real estate is a responsible procedure in which errors in paperwork can bring a lot of problems to the parties to the transaction. Therefore, the purchase and sale of real estate must be carried out in strict accordance with the requirements of the law and the practical advice of lawyers. In this case, the result will be positive for both sides of the transaction. The real estate flyer template for Google Docs can turn into the files that attract the attention of the representatives of the target audience to an opportunity to make a good deal. This type of the files can include data about:
Real estate objects
Favorable terms of purchase
Real estate agent details
The real estate flyer templates for Google Docs will allow you to develop the documents reflecting the necessary data. Real estate includes land plots, houses, structures and other property that is directly connected with land. These objects cannot be moved without causing significant damage to its integrity, value and purpose. Real estate can be divided according to the nature of use. It can be related to the housing stock or non-residential facilities.
Real estate must have address indicators and be registered. In this case, real estate agents can help the clients buy and sell any types of the real estate objects. In this case, the individuals will have an opportunity to achieve the desired goals related to the need to solve the issues dedicated to living conditions. The flyers can turn into the most effective way to share the information about all the processes occurring during this procedure. At the same time, the well-designed files can turn into the effective detail of the promotion campaign of the real estate agencies.
Next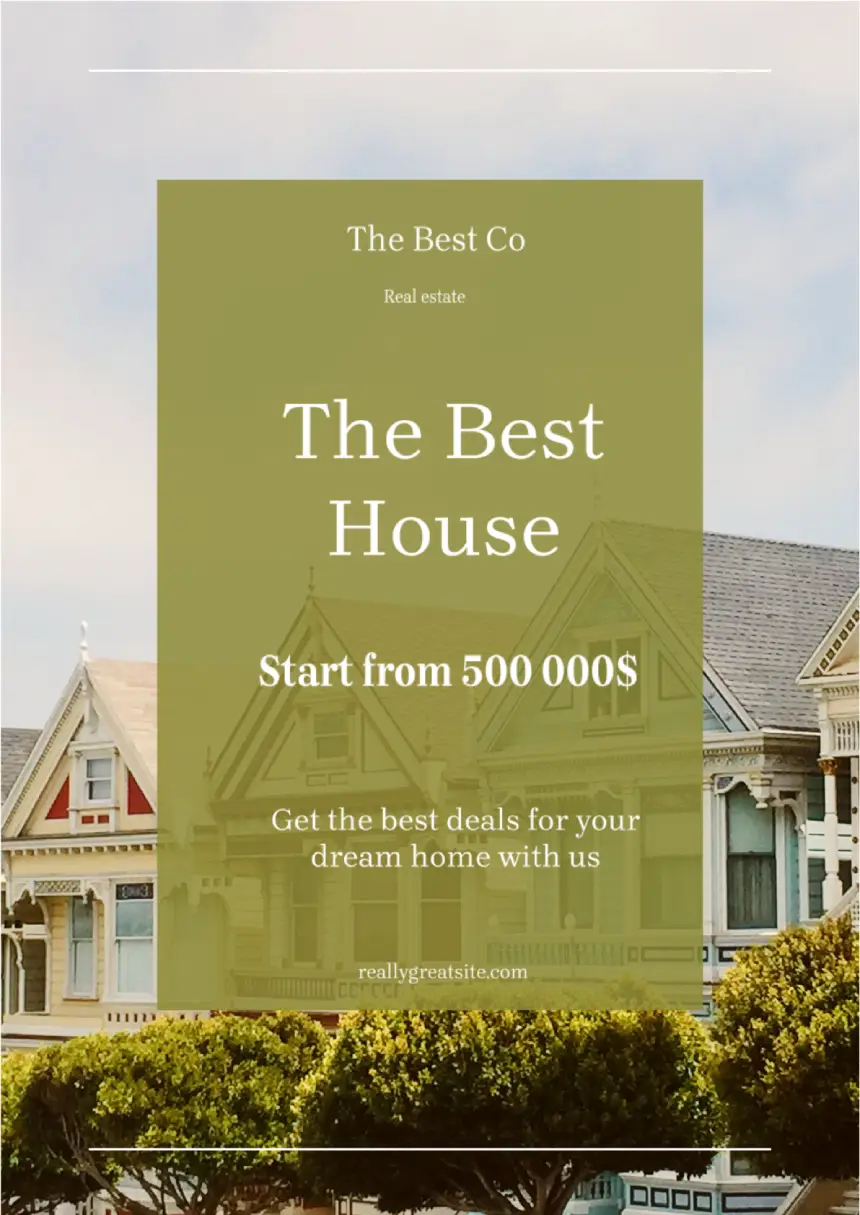 How to edit template in 3 steps?
Step 2

Choose file (in menu)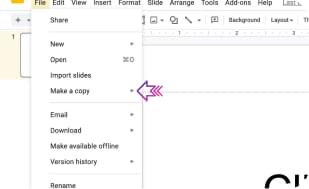 freely? - free

freely? - free

freely? - free

freely? - free