Flyer Babysitting Template For Google Docs & Word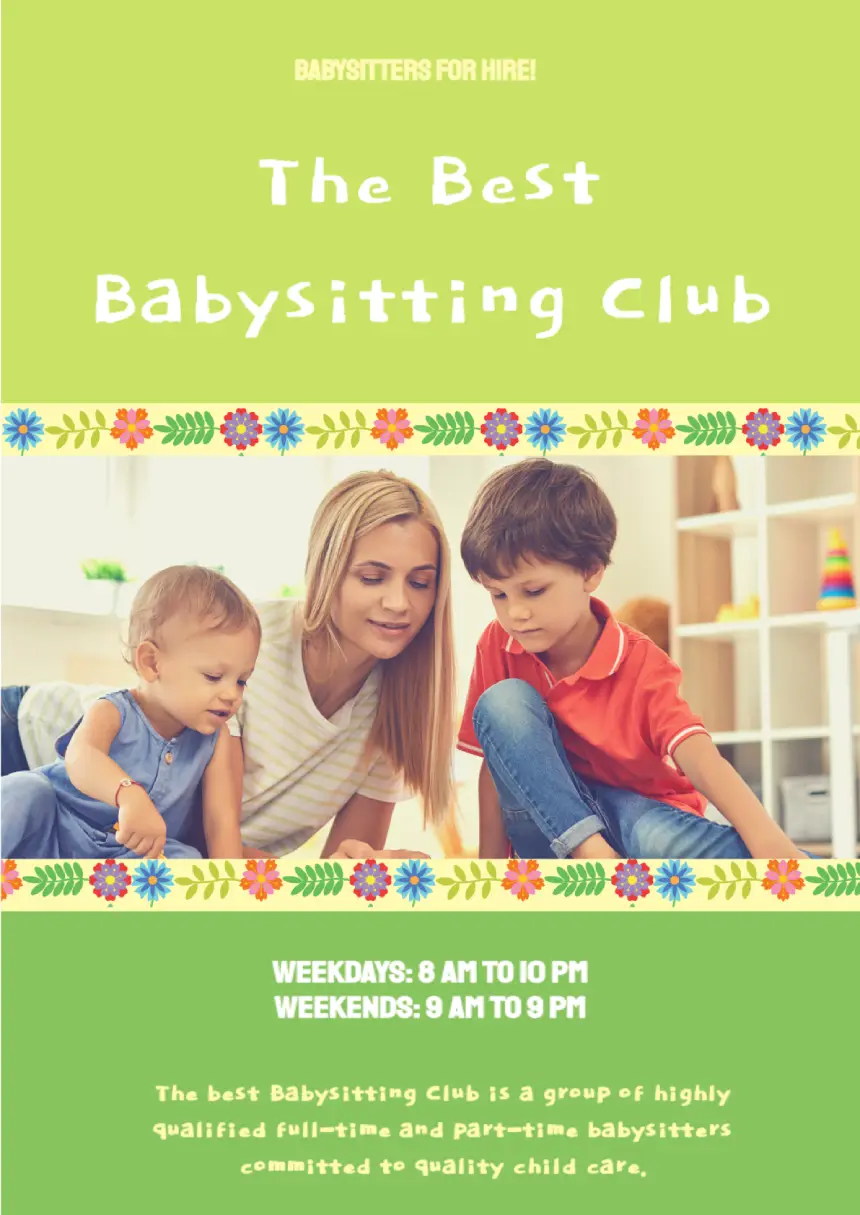 Nowadays, babysitting services are becoming more and more relevant. This situation occurred due to the busy pace of people's lives, the lack of necessary time to look after the child and engage in his upbringing and education in his spare time, and the desire to relax in his spare time. The service is in demand throughout the year. It can be provided in several forms:
A universal nanny for an hour
A nanny-educator
A nanny-governess
A nanny for newborns
Each type of nanny provides a certain type of service. Also, a nanny can be hired while the child's parents are on vacation. The use of the babysitting flyer template for Google Docs is the most effective way to promote the work of this specialist expressing a desire to get paid for his/her services. The main target audience includes parents with children aged from a few months to 7 years.
The upper limit is not fixed. As the babysitting service can be used by children of any age, including kids with disabilities. However, this customer segment is usually insignificant. The babysitting flyer templates for Google Docs can allow all types of the users to develop this kind of the files.
You should not have any skills in this area. The cost of babysitting services depends on the time of work, the type of service and the qualifications of the babysitter. The flyer can include different kinds of data needed to cause interest among the representatives of the target audience.
This approach can increase the level of the demand necessary to get new and regular customers. The templates already involve the well-thought-out structures and creative design to become an effective marketing tool for the specialists in this field.
freely? - free

freely? - free

freely? - free

Flyer Christmas Template

The Christmas flyer template for Google Docs represents one of the most productive ways to congratulate friends and relatives!

freely? - free

Flyer Donation Template

The donation flyer template for Google Docs will save your time and effort necessary to focus on the more important process of this work.