Brief Template For Google Docs & Word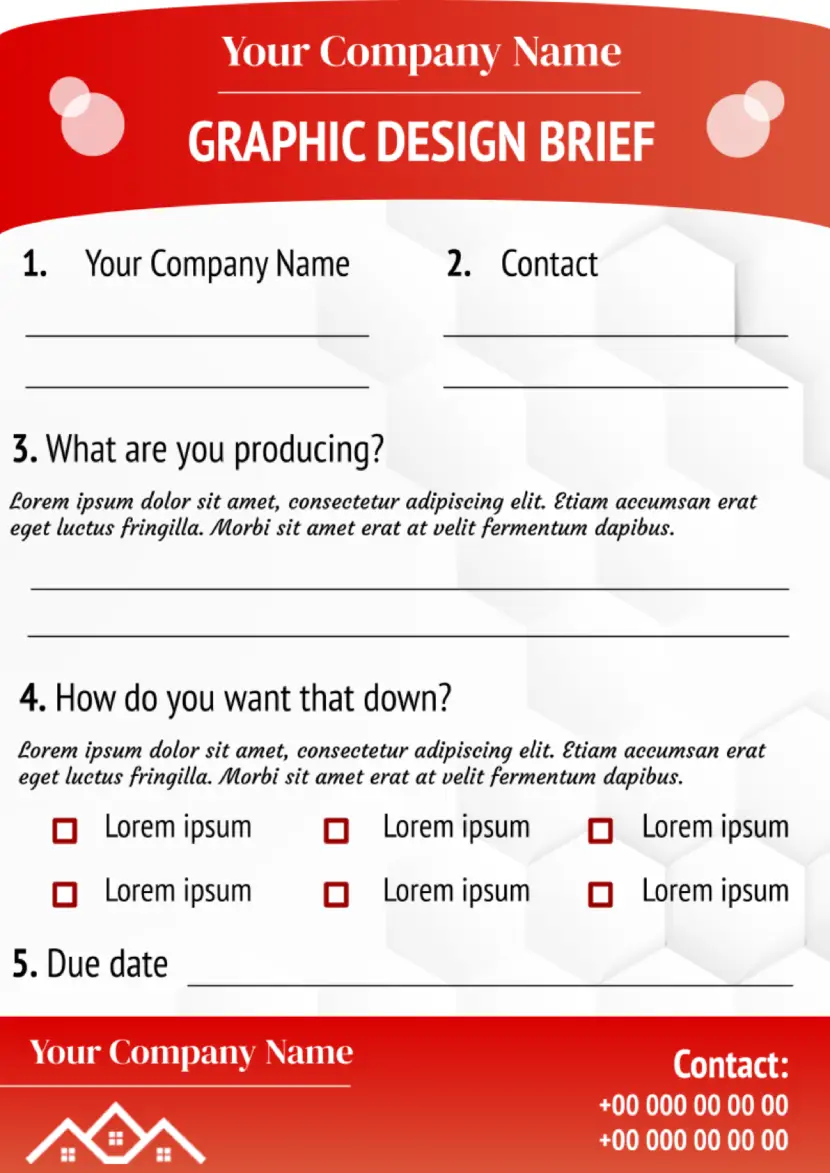 The development of any graphic design for all kinds of purposes requires the close interaction of the specialists with the clients to take into account all the preferences and desires of the people paying for work. In this case, the creation of a graphic design brief can solve these problems by becoming a reflection of the clients' needs.
It represents a clear description of the technical specifications approved by the customer. The use of the graphic design brief template for Google Docs can provide the specialists with an ability to create this document without the presence of the specific skills and knowledge. This process will take minimum time and effort by allowing the individuals to obtain the results of the high quality. The graphic design brief can turn into a foundation to:
Avoid the problems caused by the unjustified customer expectations
Complete the necessary task within a certain deadline
Become the most accurate instruction for the specialists to perform the task
Achieve the documented agreement on the terms of cooperation by providing both sides of the working process with the safe labor conditions
The graphic design brief template for Google Docs has an attractive design with the presence of the advanced options for the editing. This approach gives a chance to receive the unique documents meeting the needs of the individuals. The users can save time needed to complete the brief by having a chance to focus on the crucial tasks requiring special attention from the specialists.
It is your chance to optimize the working process without the necessity to spend the additional finances to hire the outsourcing specialists having experience and knowledge to complete these tasks. Do not hesitate to take advantage of innovative progress offering you already developed work templates.
freely? - free

Worksheet template

You can use the already developed files as a basis to obtain the results of the high quality!

freely? - free

freely? - free

Management Template

The project management action plan template for Google Docs provides the users with a chance to create this kind of document without the presence of the experience and skills in this field of activity!