Personal balance Sheet Template For Google Sheets & Excel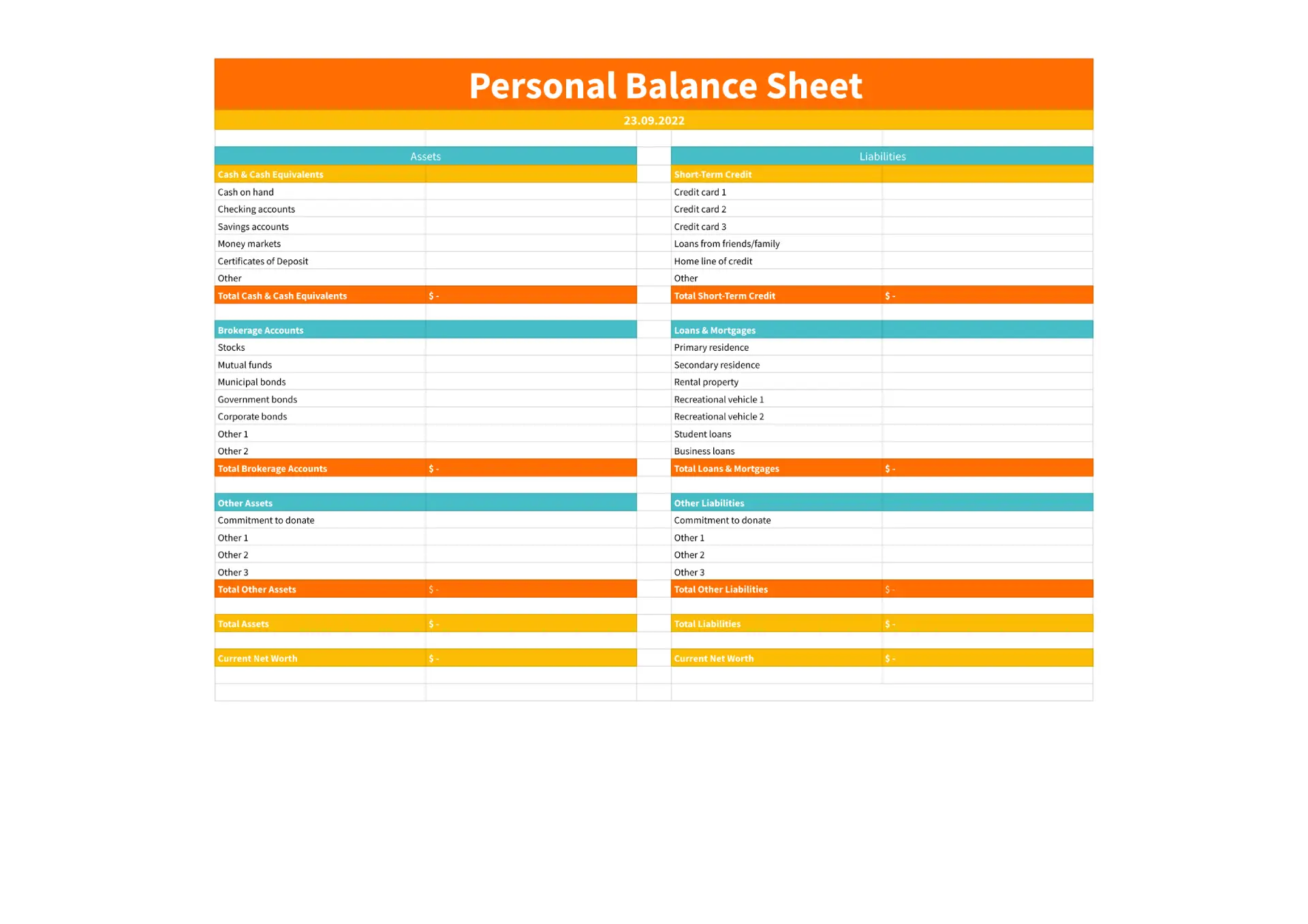 Personal finance is a system for the formation and use of the monetary income of individuals in accordance with their decisions. Individuals make decisions about the use of income for the purposes of consumption and accumulation. Personal finance management is the activity of an individual to regulate the flow of cash income in order to maximize personal wealth.
The goals of personal finance management are the formation of human capital, the realization of personal financial potential, the maximization of the profitability of personal financial assets, the rational implementation of current expenses, the formation of savings, the management of social and financial risks.
The basic personal finance management tools include the general principles of personal finance management, management methods and tools for their implementation. In this case, the use of the personal balance template for Google Sheets is the most effective approach needed for the monitoring of the financial flows that require focus on costs and profits. Basic principles of personal finance management involve:
An independence of making managerial decisions on the basis of existing legal norms
The dominance of the personal financial responsibility for decisions made
The economic feasibility of attracting loans and matching the costs of their repayment with the flow of future income
Rationality of expenses
The personal balance templates for Google Sheets can significantly simplify these tasks through the visualization of the processes that require attention from the individuals. The importance of personal finance management is determined by their special role in the financial system. Decisions made in the area of personal finance have a direct impact on public and corporate finance. In addition, personal finance determines the volume of effective demand in the economy. Human capital, which is formed in obtaining education and improving professional skills, is the basis of personal financial potential.
Next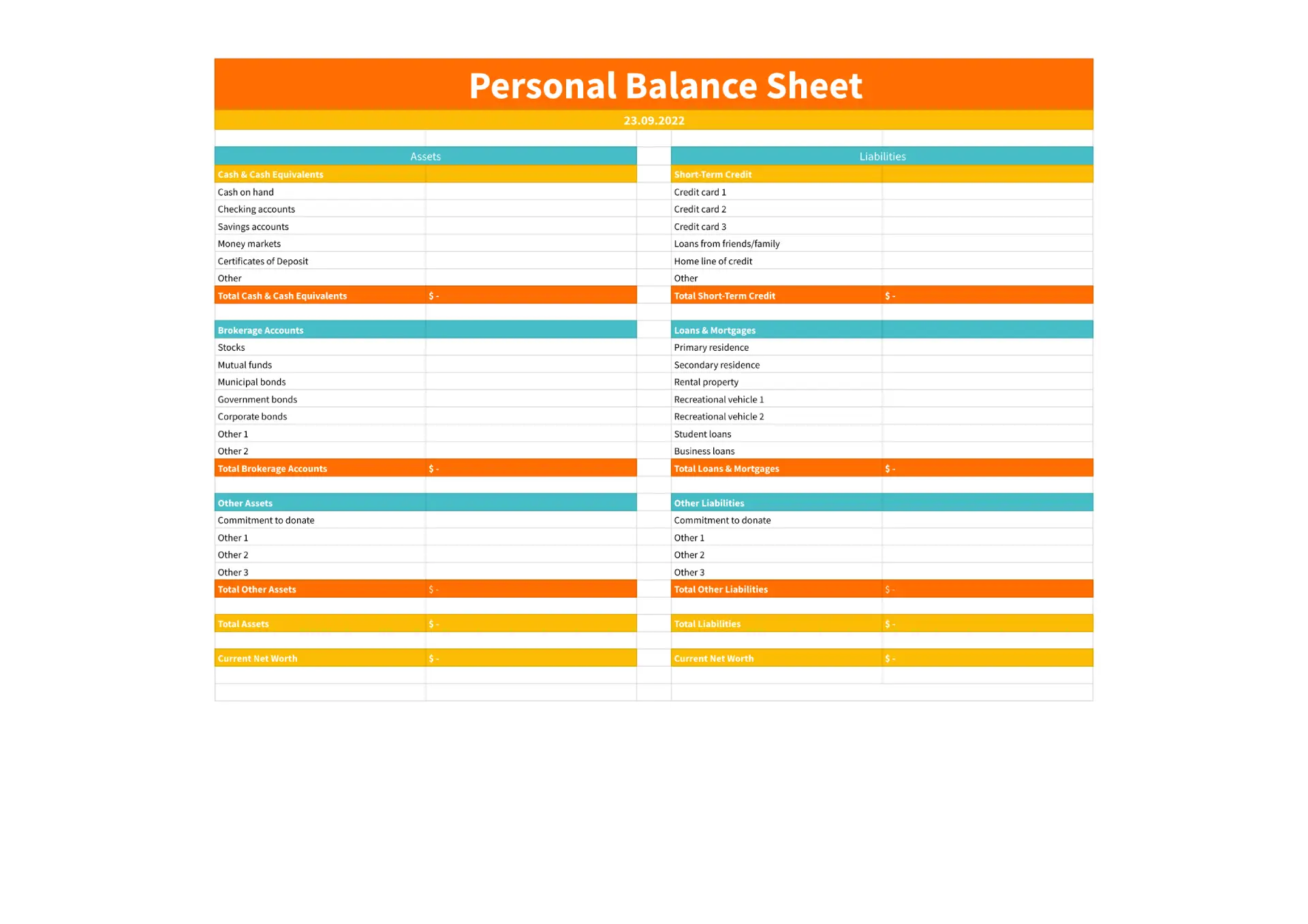 How to edit template in 3 steps?
Step 2

Choose file (in menu)