Monthly Budget Template For Google Sheets & Excel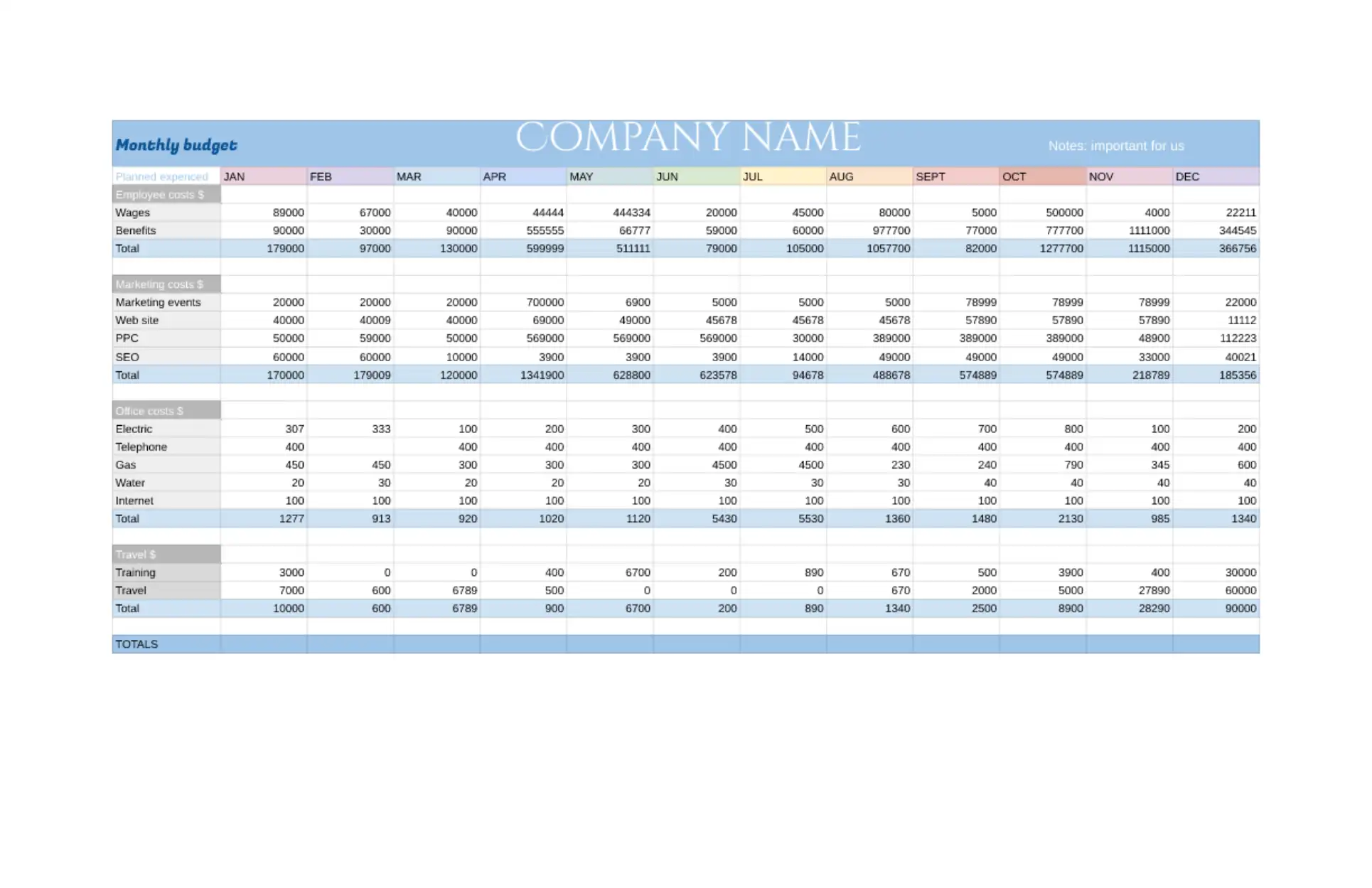 The budget of the company implies the specific indicators of goals, alternatives for achieving tasks, the consequences of the emergence of alternatives on perspectives, the actual results of the implementation of management decisions, and deviations from the planned results.
It is the decision-making process prodding the company with an opportunity to evaluate the feasibility of the inflow and outflow of assets. As a general rule, the monthly budget is the most detailed list taking into account all the details.
The monthly budget templates for Google Sheets provides all specialists with an opportunity to develop these kinds of files requiring specific skills and knowledge. At the same time, the use of the templates can allow all users to create the slides for the sheets needed to monitor the financial flows circulating in the company. This kinds of the files can involve such details as costs for:
Employees
Marketing
Raw materials for production
Communal payments
Rent
The monthly budget template for Google Sheets will allow you to take into account all the details necessary for the creation of the effective documents that will show the level of success of the enterprise as the difference between expenses and profit. You can edit the file to meet all of your needs and preferences.
Do not lose this chance to take your company to the next level of the development by monitoring its financial processes as a crucial point for the introduction of the necessary changes and implementation of the specific innovations. You will get an additional experience during the process of the interaction with the templates. You can have no access to the Internet. However, you will have an opportunity to use the templates.
Next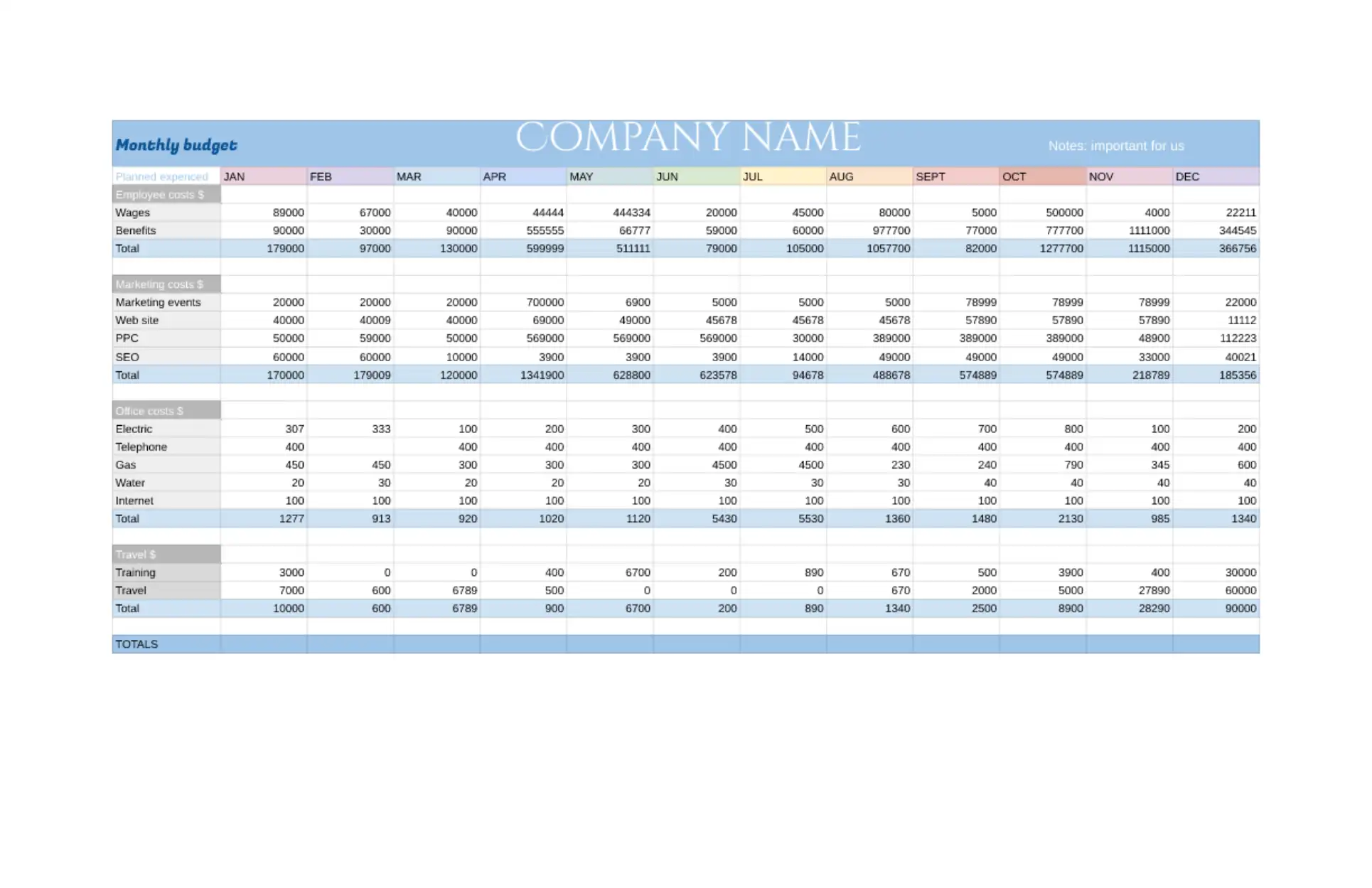 How to edit template in 3 steps?
Step 2

Choose file (in menu)