Bi-weekly Budget Template For Google Sheets & Excel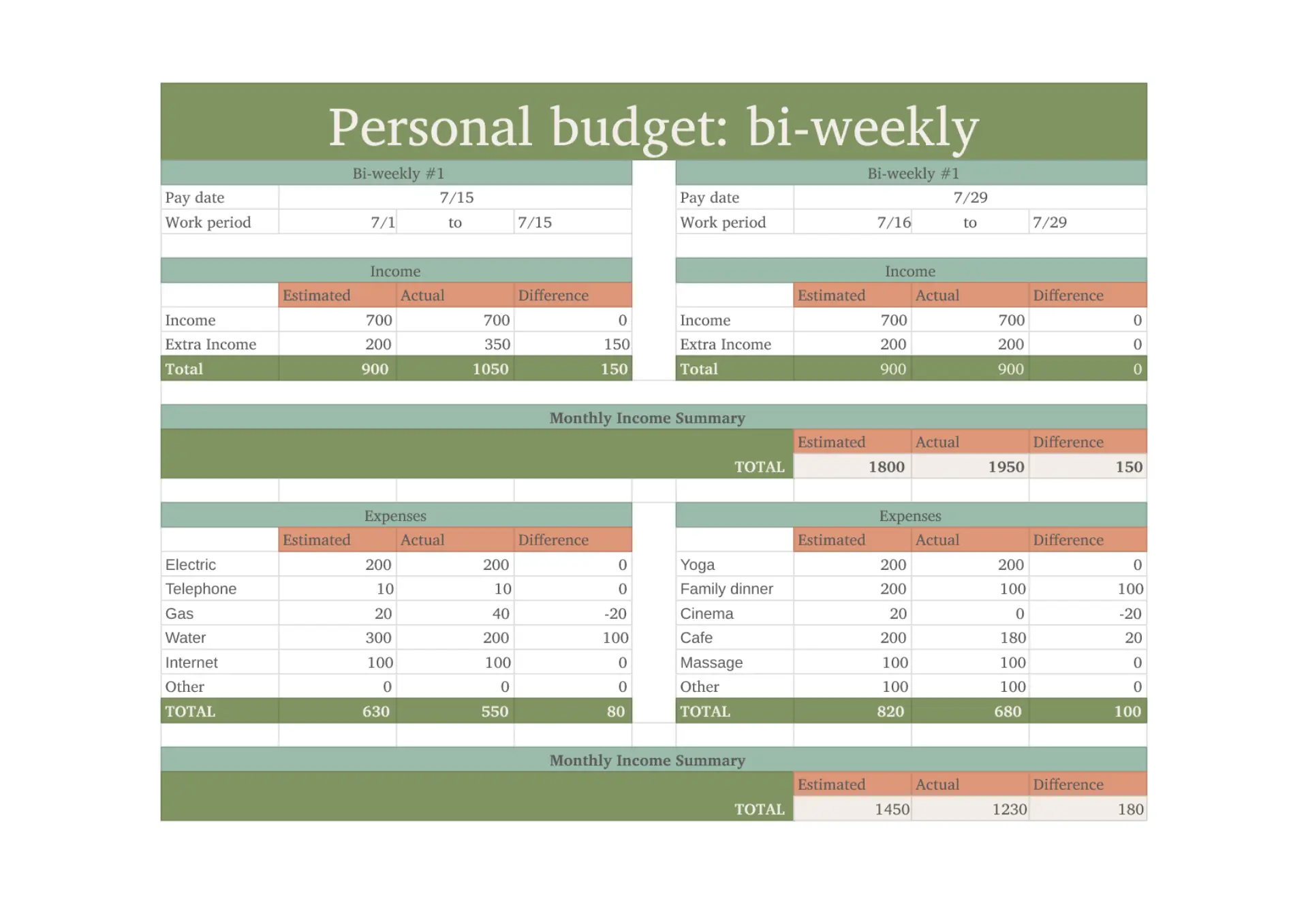 A bi-weekly budget is relevant for people receiving salaries twice a month. The creation of the presentation based on this data will allow people to control their income and expenses during two weeks.
This approach becomes possible through the process of collecting store receipts. In this case, the individuals will always have information about the expenses for this period. The use of the bi-weekly budget templates for Google Sheets allows the individuals to create this type of the sheets in a few clicks. The benefits of bi-weekly budget planning imply:
Increased control over expenses
Budget optimization
Income monitoring
an opportunity to manage investments
The bi-weekly budget template for Google Sheets is the perfect way to become more financially competent by managing the financial flow. At the same time, this type of the sheets involves all necessary formulas for complex calculations.
This approach provides an opportunity to optimize the process of financial monitoring to increase the amount of savings by avoiding the occurrence of the rash purchases that you do not really need. You can share the information about the perfect online resource with your friends and colleagues by helping them to monitor their financial flow.
This process requires minimum effort and time to achieve the desired goals. Just use this chance to master the approaches necessary to manage the finance costs and profits through the use of the already developed templates that you can use without the editing of their structure. You will obtain only positive outcomes by obtaining a chance to save money by avoiding the need to hire outsourcing specialists to complete this category of the tasks.