Events Form Template For Google Forms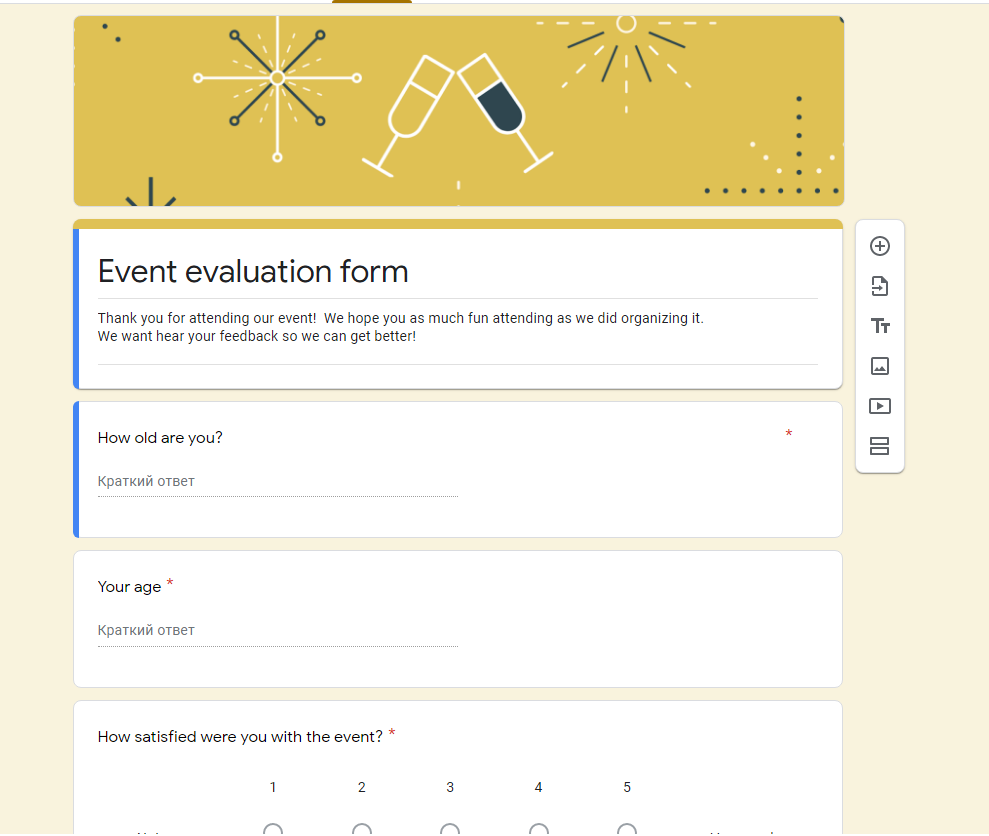 The event survey is the primary way to collect the feedback about the specific event to reveal its advantages and shortcomings. The survey can be considered as one of the most common methods of obtaining information from the respondents of the survey.
The survey implies the process of asking people specific questions, the answers to which allow the researcher to obtain the necessary information depending on the research objectives. The event survey templates for Google Forms creates questionnaires to find out the guests' impressions of the event. This information can become a basis to:
Improve follow-up events based on the preferences of the guests
Reveal the issues occurred during the event
Create innovative strategies for development and improvement
The event survey template for Google Forms is your chance to create the field to perform any kind of questionnaire. This approach is possible due to the presence of the various methods for answering questions. You can select the way that will meet all your needs and preferences. The templates will allow you to complete this task in a few clicks by using no knowledge and skills in this area of activity.
You will get high quality in the form of the answers to the necessary questions. They will become an integral source to collect the significant data. This method of interaction with the guest will allow you to understand the quality of the provided services necessary to increase the quality of the next event based on the feedback of the target audience. Just use this chance to use information that will give you a chance to improve your events.
Next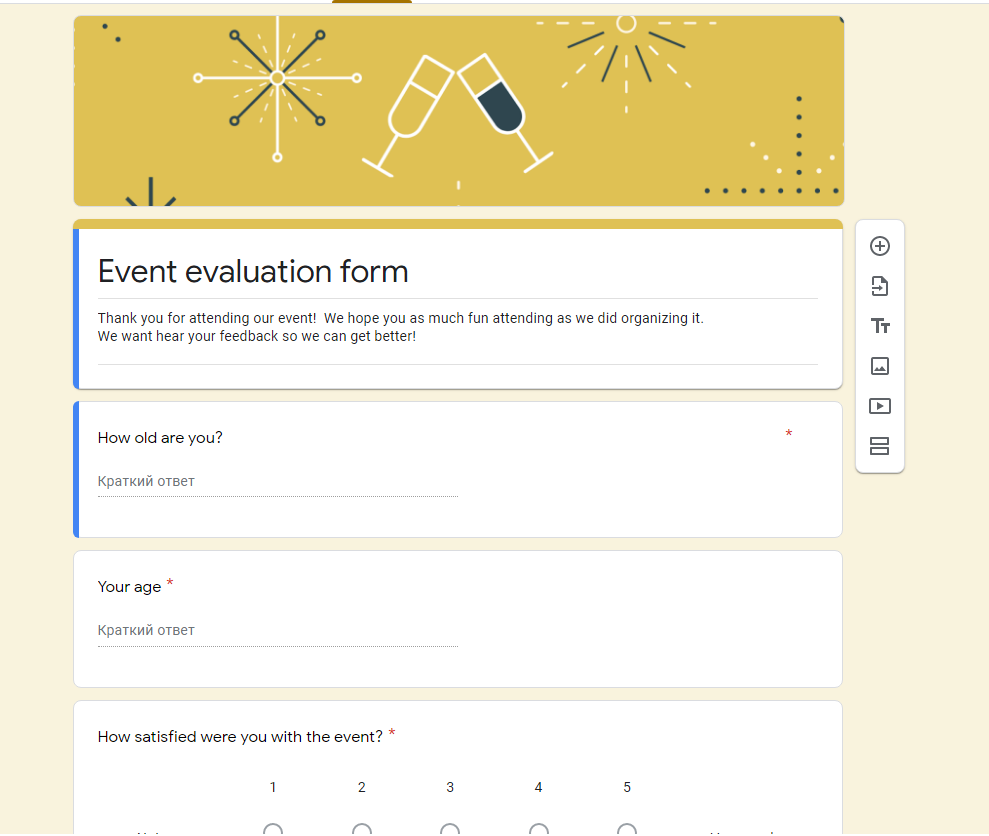 How to edit template in 3 steps?
Step 2

Choose file (in menu)