Weekly To Do List Template For Google Docs & Word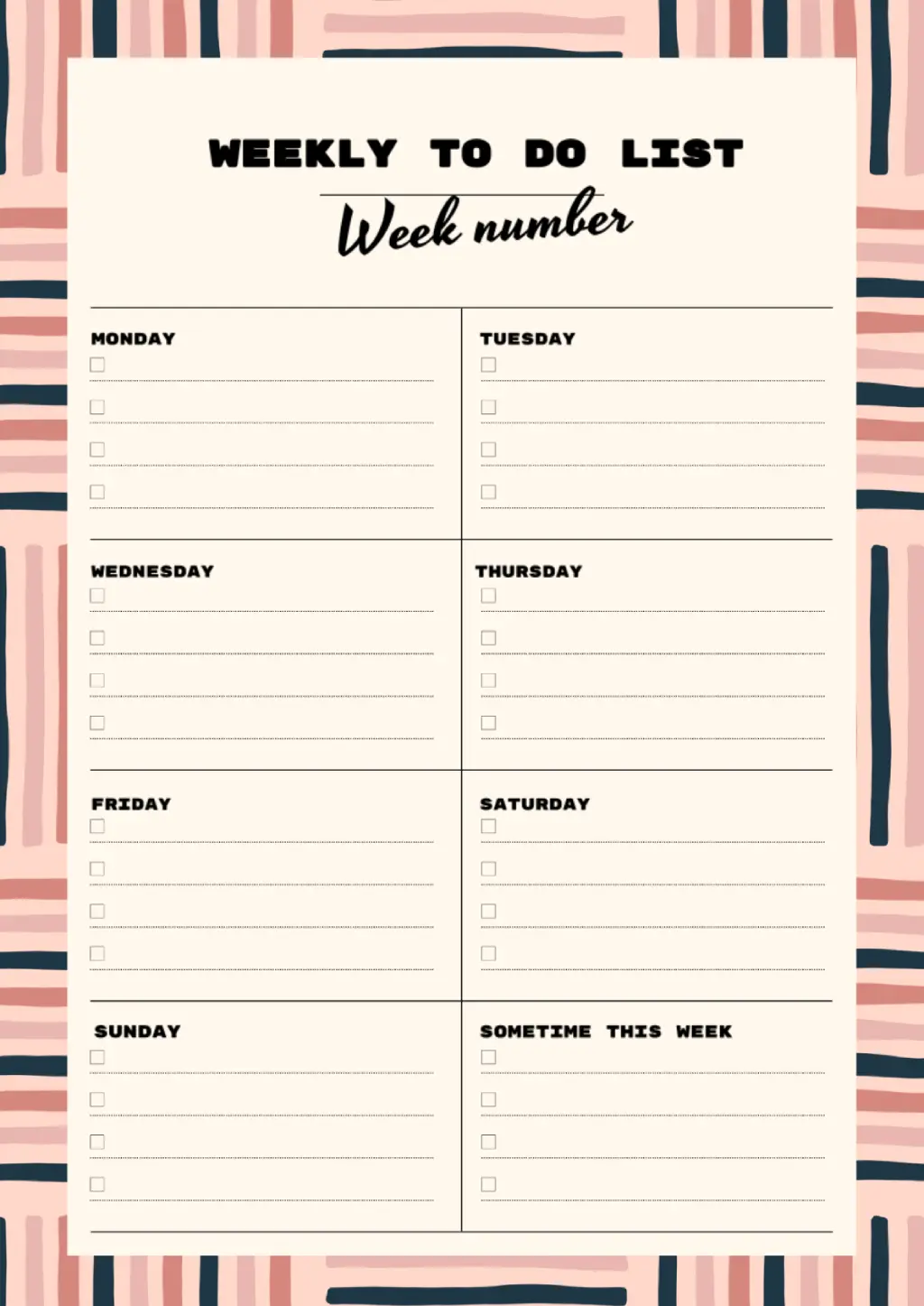 The process of action planning can occur based on certain points and approaches. In this case, the presence of the action plan for the week will allow you to be effective during this period. The use of the weekly To Do list template for Google Docs will provide you with a chance to save time and effort needed to complete crucial working tasks.
This process does not require the necessity to obtain specific skills or knowledge. You can delegate this responsibility to your manager to simplify the process of performing routine tasks. The templates can provide their users with:
Creative design
Well-thought-out structure
A wide range of the options for the further editing
The weekly To Do list templates for Google Docs can save you money by giving you an ability to enjoy the free access to the files. Planning frees up your memory. People write lists so they don't forget to do anything. If you plan your day, then there is more space in your memory for other information. This quality of planning will be useful for both students and schoolchildren who need to remember a lot of information. Your academic performance will improve. Keeping track of your time will help you figure out if you have free time.
Sometimes it seems to a person that he has little free time or vice versa, too much. Such feelings can be caused by the fact that time is wasted on empty things including computer games, news feed monitoring, social networks. The use of the to-do lists will allow you to avoid these issues by having an opportunity to control all of these processes. You will obtain a clear understanding of the level of your working procedures' effectiveness.
To Do List Templates

freely? - free

Daily To Do List Template

The use of the daily To Do list template for Google Docs will allow you to overcome these problems by providing you with a chance to enjoy already-developed documents!

To Do List Templates

freely? - free

To Do List Template

The simple To Do list template for Google Docs can allow the individuals to develop the files that can make their working process more productive and effective.