Wedding Menu Template For Google Docs & Word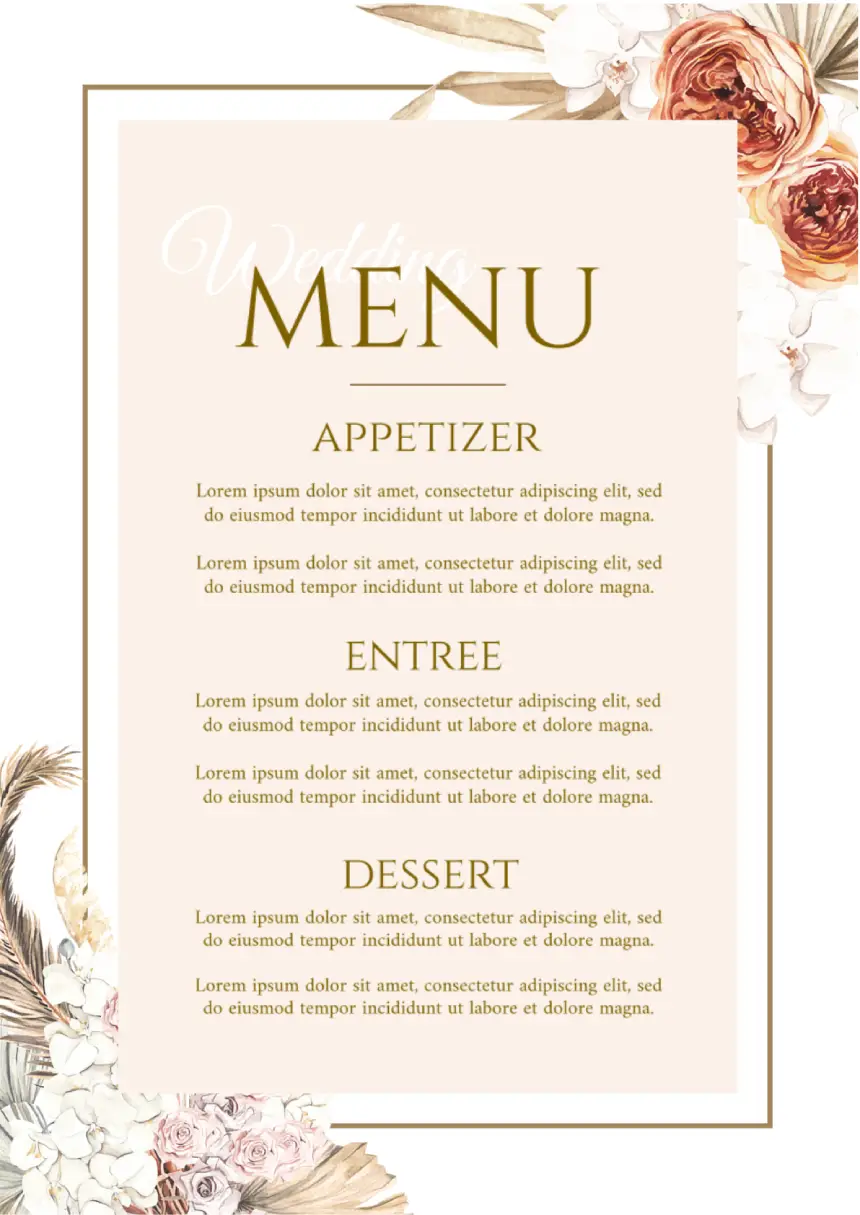 No wedding is complete without food. Whatever format of the event you choose, all the invitees will definitely gather at the table to congratulate you, or at least want to have a bite to eat at the buffet table without an official feast. The menu that you offer to your guests will in any case be remembered and leave a strong impression as one of the three pillars on which any holiday rests.
This day is unique for all individuals. Consequently, an organization of this celebration needs proper planning by focusing on all details having impact on the emotions of the newlyweds and guests on this day.
The development of the menu is one of the most important parts of the preparation process. The wedding menu template for Google Docs can simplify this process. This template should meet such requirements as:
Compliance with the overall design of the celebration
The presence of the detailed description of the dishes
The demonstration of serving time
The wedding menu template developed through the use of the Google Docs can become the perfect approach to deliver positive feelings to guests. They will never forget about the delicious meals and a well-organized serving process. The templates already show the specific places to fill them with data.
The number of the visitors of the event will have an influence on the development of the menu for the event meeting the wedding budget for the introduction of this celebration. The templates can save your time to focus on the dissuasion of the dishes and the degustation.
The presence of the different options for the editing gives a chance to meet the preferences of all the users expressing a desire to enjoy menu templates. You should not spend time obtaining the additional skills needed to fulfill this task. It will require minimum time and effort by obtaining the outcomes of high quality.
Prev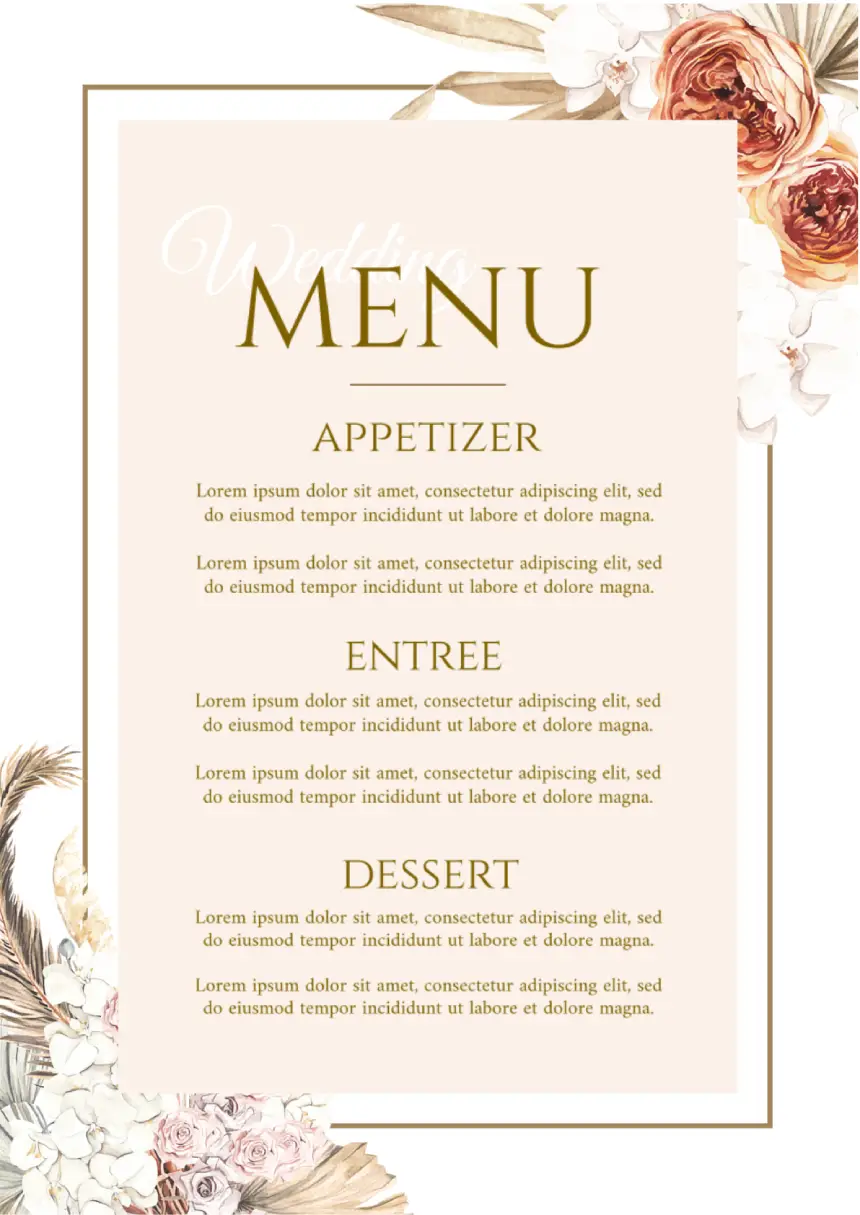 How to edit template in 3 steps?
Step 2

Choose file (in menu)