Party Menu Template For Google Docs & Word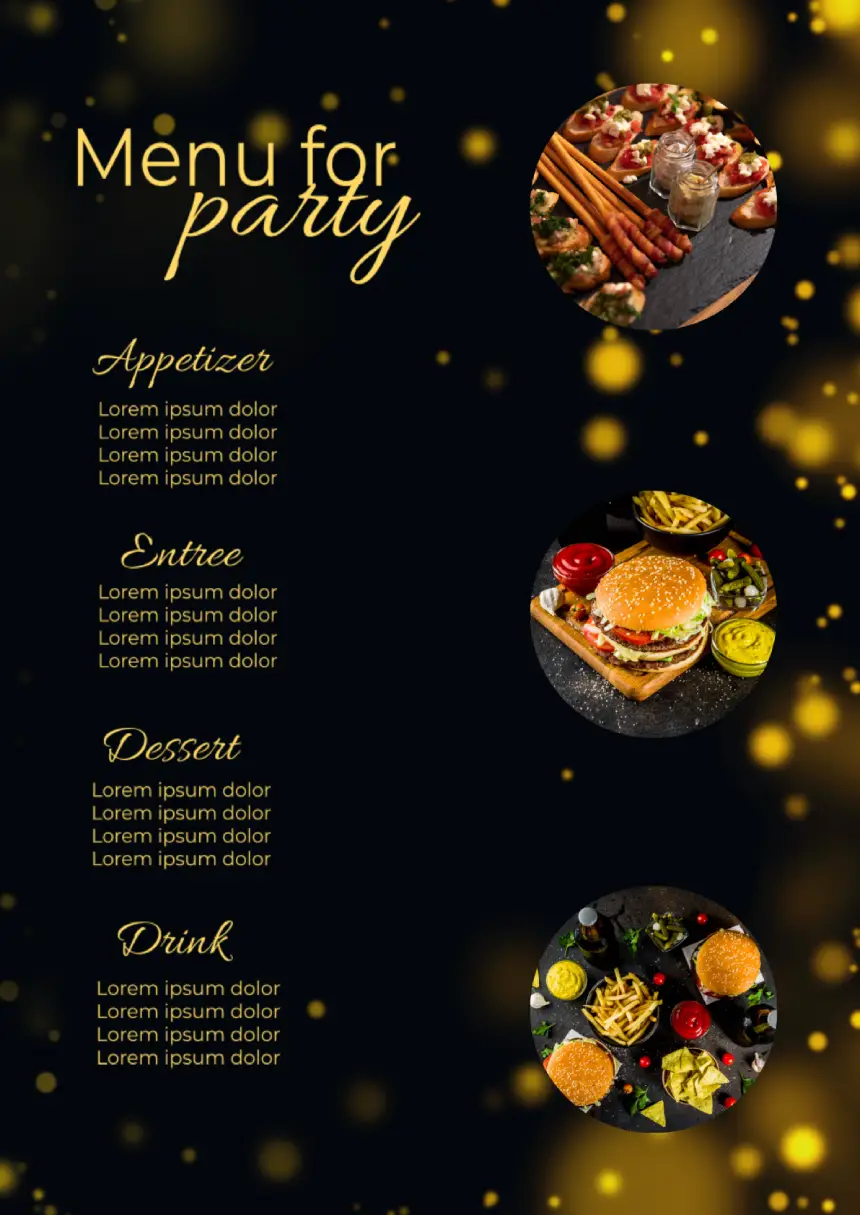 The organization of the party represents a complex and multilevel process. In this case, the templates can allow you to minimize the effort spent on this process by obtaining the results of the high quality. They will meet all your preferences and desires by requiring no specific skills and knowledge.
The party menu template for Google Docs includes all necessary details to show the nuances of the meals for guests. The primary advantages of using templates include the presence of an opportunity to create the design meeting:
The preferences of the organizes
The requirements to reflect the main theme of the party
The desires of the guests
Such kind of Google Docs menu templates imply the presence of a wide range of the options for editing. This approach is the primary way to achieve the desired results. The party menu template for Google Docs does not require specific skills and knowledge from the specialists to interact with them.
They can give a chance to save time and effort to focus on the crucial tasks needed to organize the party. This point is especially significant when it comes to the necessity to prepare the menu for the parties with a lot of guests. All of the dishes should reflect the features of the chosen design and theme of the party by performing a role of the well-thought-out event addition.
You can share the information about the website with your friends and colleagues to help them obtain the desired results of the working process in the form of the advanced party menu. Just use this chance to increase the effectiveness of your working process.
freely? - free

freely? - free

Dinner Menu Template

The dinner menu template allows all users of the website to complete the tasks for the development of these kinds of documents!

freely? - free

Menu Event Template

Event menu template can be the only way that the organizers of the celebration need.

freely? - free

Menu Monthly Template

The monthly menu template for Google Docs is the most convenient method to save financial resources by having no experience in this area.