Training Manual Template For Google Docs & Word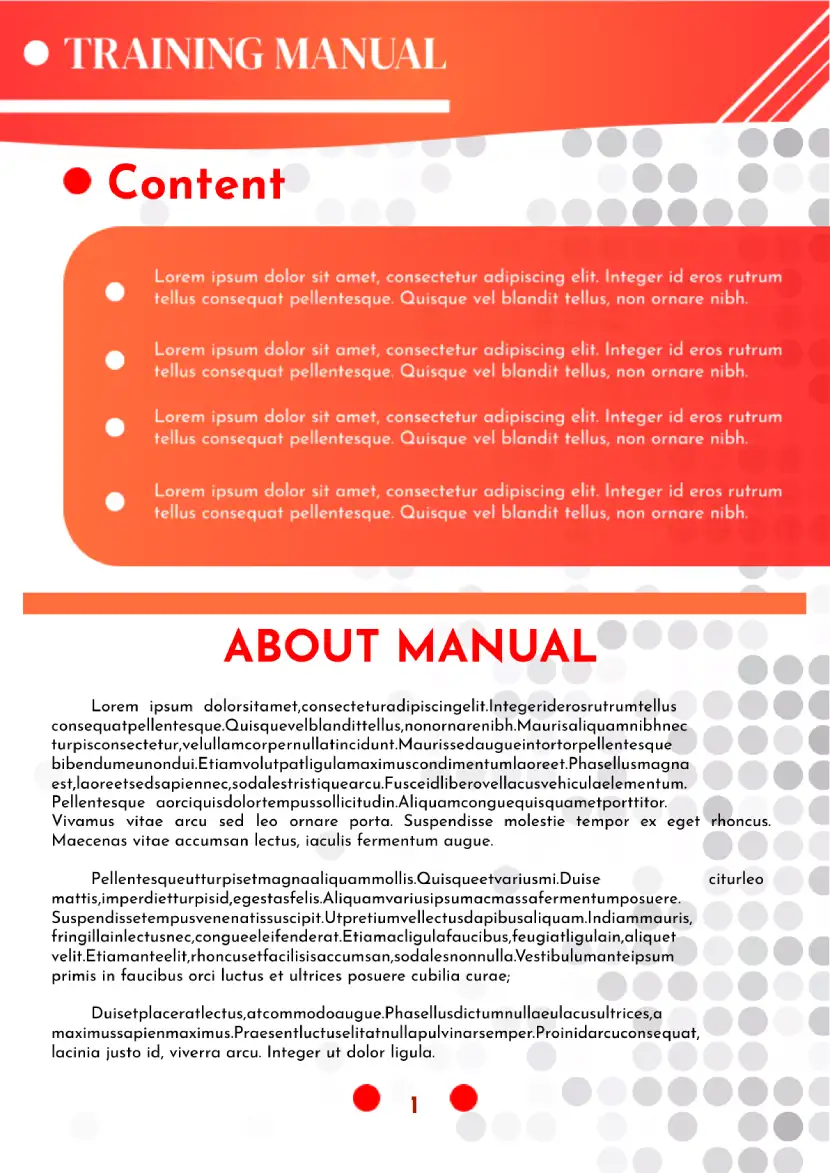 The educational process requires extra effort and additional financial resources. These nuances make it inaccessible to certain categories of people. In this case, the presence of the tutorials and training manuals can solve this issue by providing all the individuals with an opportunity to obtain the necessary skills and knowledge.
However, the process of the development of the training manuals requires certain experience in this area. The training manual template for Google Docs can become the only chance for the inexperienced users to develop this kind of document. This process will not cause any difficulties. The training manual template is a great tool for:
The teachers during the educational process
The specialists to share the knowledge with the colleagues
The individuals expressing a desire to master skills in the specific area of activity
The students performing a complex project as a part of the assignments
The study templates for Google Docs includes a wide range of the options for the editing and selection of the necessary structure, and design of the documents. You can realize all of your creative ideas through the use of the templates as the files with the already developed details. You can share the access to the files with your colleagues by making the process more productive to obtain the results of the high quality.
The templates can perform more tasks than it seems at first glance. It is your chance to simplify procedures for performing certain assignments by receiving the additional knowledge during the use of the templates. Do not lose your chance to increase the level of the effectiveness of the labor process. It is your chance to achieve success in any area of activity.
freely? - free

freely? - free

freely? - free

Flashcard Template

The flashcard template for Google Docs present on the website allows all the users to create these types of documents without the need to have certain skills and knowledge!