Flow Chart Template For Google Docs & Word
Have you ever experienced a lack of consistency in your actions?! Most of the tasks require the development of the systems of action to achieve a specific goal. This approach is very similar to the functioning of a computer as a separate system having a high level of productivity. The flow chart template for Google Docs will allow you to develop diagram reflecting:
specific process
certain system
particular computer algorithm
all types of the action plans
The creation of this kind of the visual elements to show data needs the presence of certain knowledge and skills to obtain the desired results. However, you just can download flow chart template for Google Docs to receive the necessary visualization of particular information.
You will have an opportunity to select any system and design of the diagram to meet your needs. This approach will increase the productivity of your working process by giving a chance to focus on the crucial aspects of your professional activity. You can use the templates to complete the professional tasks and meet personal needs.
The constant use of the templates will become your personal way to intensify the efficiency of the labor procedure by developing the advanced flow charts. You can organize team cooperation to simplify the working process by making it more effective. At the same time, you have no need to spend time looking for outsourcing specialists for the development of the flow charts.
The chart templates will provide you with the necessary resources to complete all stages to achieve the results of the high quality. Do not lose your chance to improve your working process by obtaining perfect diagrams. The templates will turn into an integral part of your professional activity.
Next
How to edit template in 3 steps?
Step 2

Choose file (in menu)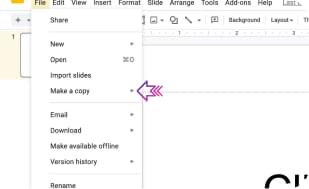 Chart Templates

freely? - free

Logic Model Template

The used template can give the individuals a chance to save their time and effort by obtaining the documents simplifying their working processes.