Weight Loss Template Sheets For Google Sheets & Excel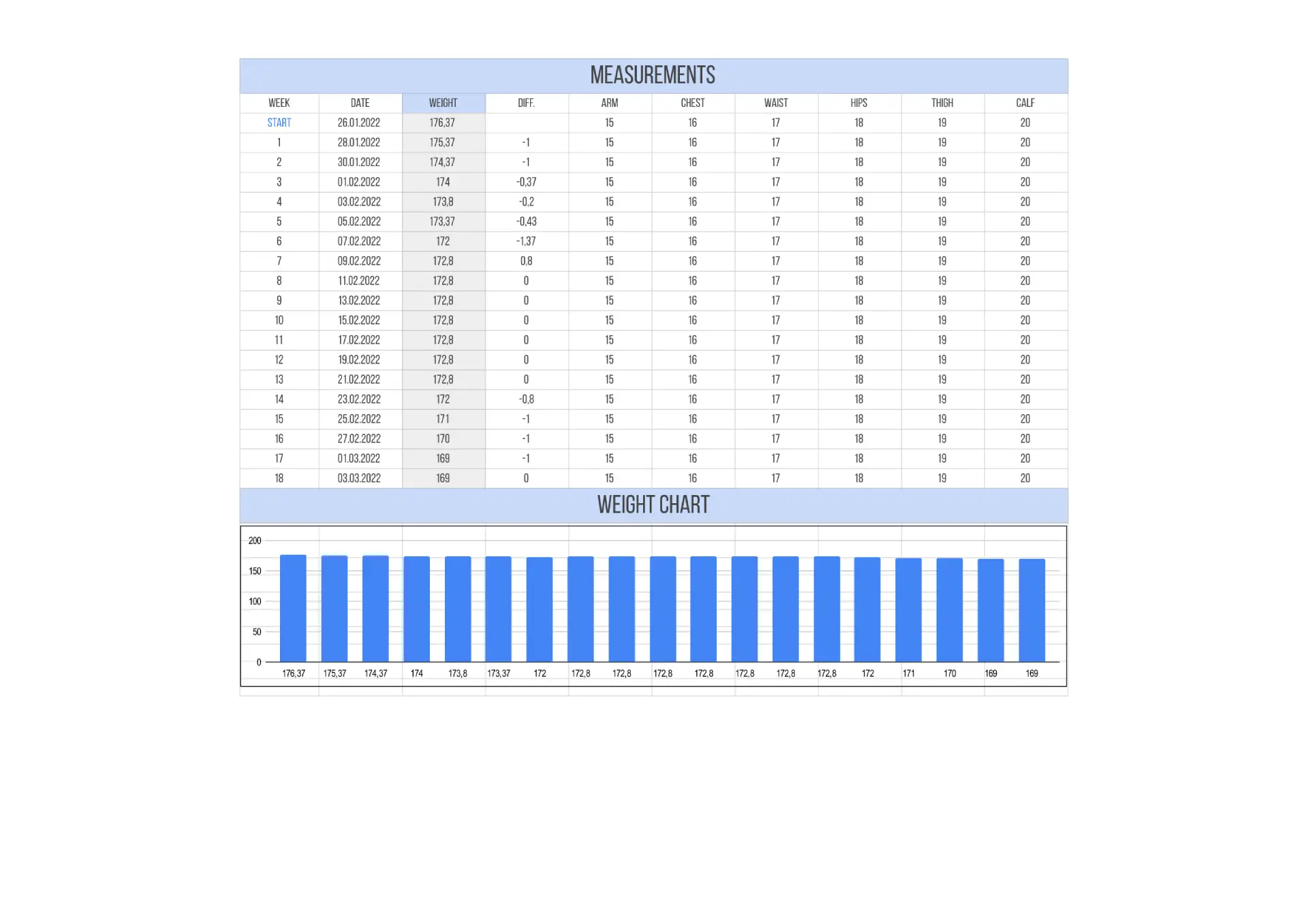 It is quite possible to get rid of excess fat mass. At the same time, this process requires a well-thought-out plan that will take into account the unique features of certain individuals. In this case, the simple weight loss template for Google Sheets allows all of the users to control the process aimed at weight loss. This point is especially significant when it comes to:
drastic changes in diet
increase in physical activity during training with a trainer
work with a nutritionist to normalize eating habits and eliminate other health problems caused by excess weight
For every 10 kilograms of excess weight, there are about a kilogram of cells and uniform elements of other tissues, various organs. In the process of losing weight, their number decreases very slowly. Some of them do not disappear at all. The simple weight loss templates for Google Sheets provides an opportunity to control this process by reflecting the results of the daily weighing and body measurements.
This data can turn into a basis for the monitoring of the dynamics of the process of losing weight needed to analyze the correctness of the developed program of action. The use of the templates does not require the necessity to have special skills and knowledge. You can change the data in the sheets in a few clicks by saving your time to get better results in the area of weight loss.
Gradual weight loss significantly improves your well-being. To obtain a sustainable effect, it is important to establish an individual style of nutrition in the energy balance mode based on a wide range of products at the end of the course. At the same time, you should change your attitude to a style of eating with a predominance of low-calorie foods. The use of the templates will turn into an integral part of this process.